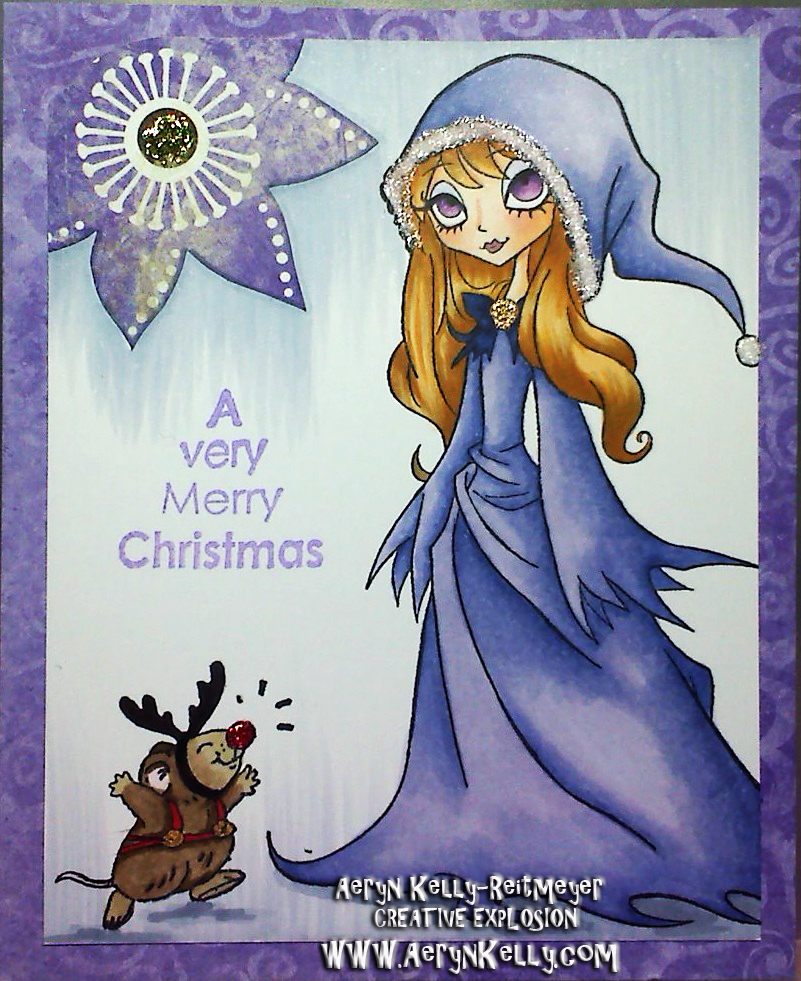 This is the Christmas card I made my parents. My mom likes purple as much as I do, and I'm sure she'll get a kick out of the little mouse. Although, looking at it now, this card needs a white frame of sparkle Stickles between it and the purple background paper. Oh well, Mom will never know.
Rubber Stamp: Tickled Pink
Clear Stamp: Penny Black
Cardstock: XPress-It
Paper: Bo Bunny
Copic Markers
Stickles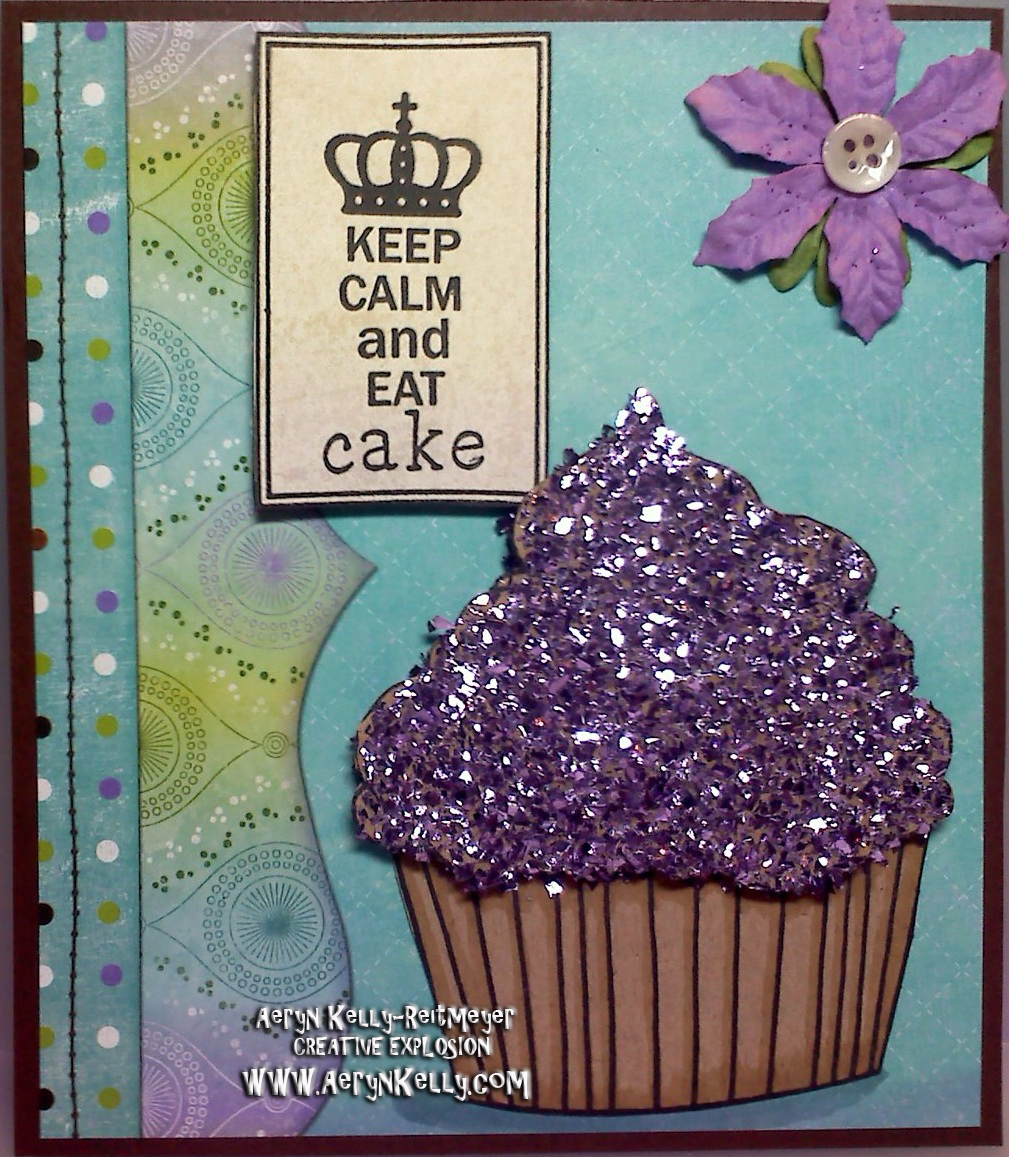 Mom's birthday is the 23rd. I didn't get her a present this year, cos honestly I made the Christmas present and I didn't know what else to get. BUT, she gets this shiny purple cupcake card. Hopefully that's good enough. It sure as heck makes me want a cupcake!
Cling Stamp: Stampendous
Clear Stamp: Maya Road
Cardstock: Papertrey Ink
Paper: Bo Bunny
Martha Stewart glitter