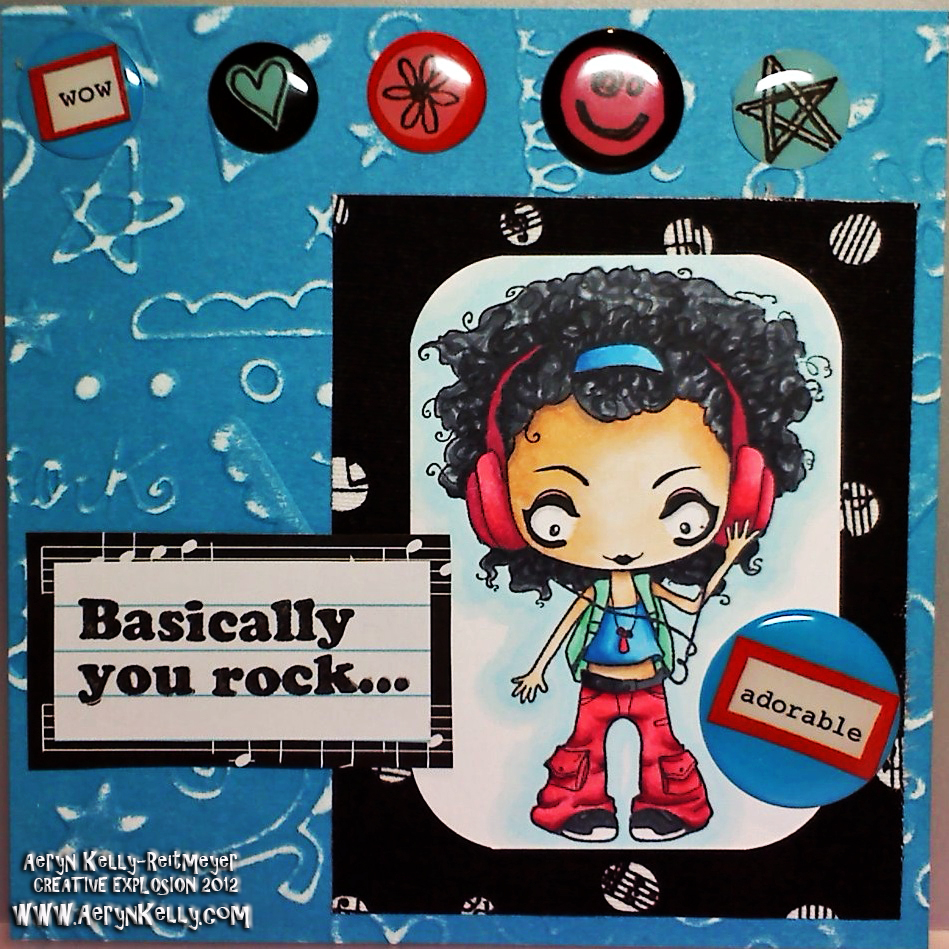 I love music themed stamps. They're so fun and they make me happy. I dunno what it is, but I can't resist. This here is Friday from The Greeting Farm. I'm trying, TRYING to learn how to colour folds properly. It's not easy and it's really just about guess work. But when this image is small it looks pretty awesome, lol!
I'm attempting a "use it up" kind of thing this year, and part of that is my *Love,Elsie* collection. I doubt you were around back then, but I was REALLY into her stuff and her style and I loved all the papers. I have everything she made while working for KI Memories, embellishments included. Every paper collection has been used, don't get me wrong, but there's still papers and scraps sitting around and instead of chucking it, or just getting rid, I want to use it. I used to love this stuff, it deserves better than being tossed aside, especially for the amount of money I spent.
I'm going to need to learn to layer more, not make such plain cards, but as with everything it is a work in progress.