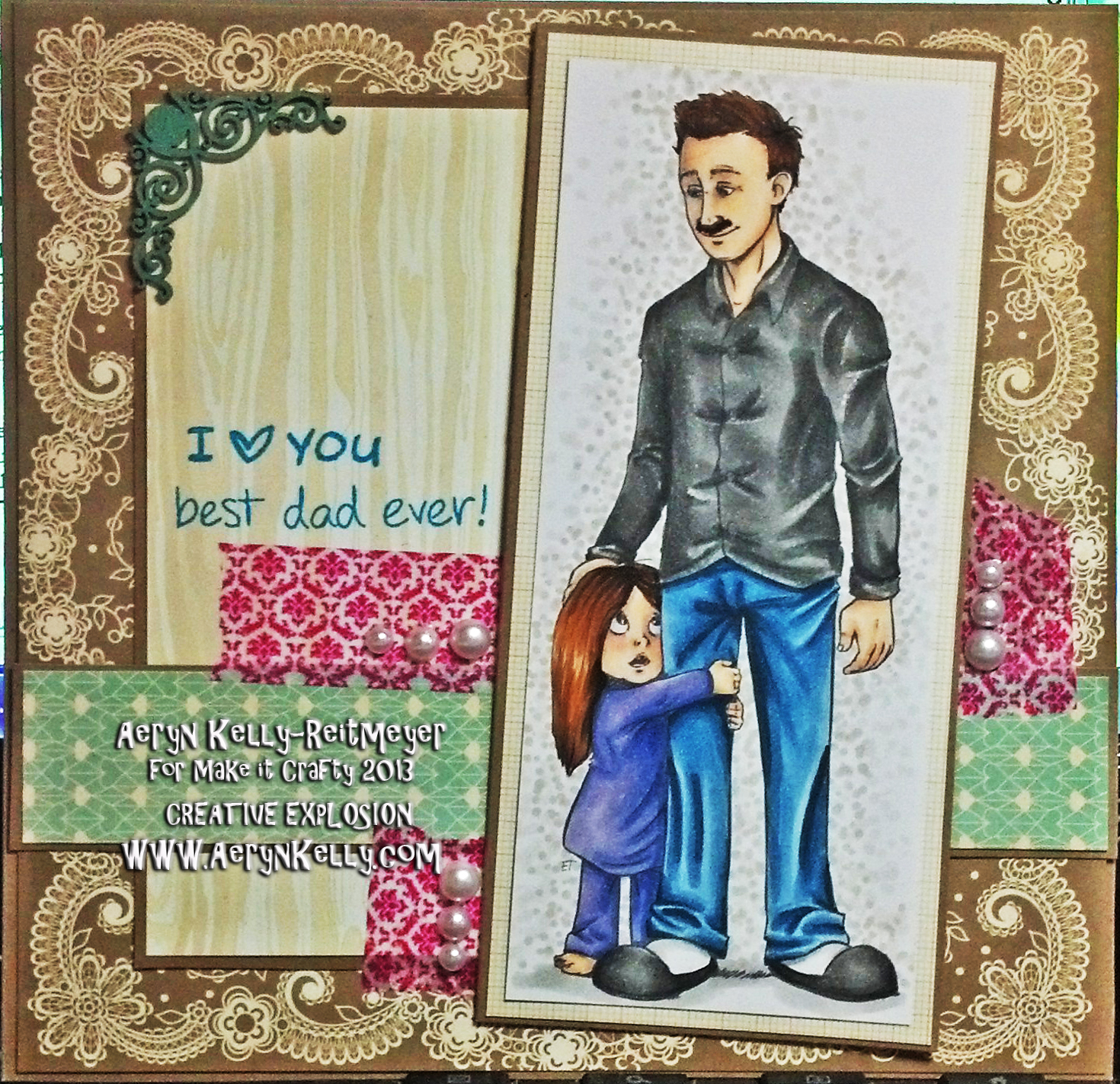 I originally picked this image to use for Dad's birthday. You can see the card I ended up making in the post below. But I still loved this image and I wanted to colour it *now*. I've been having a tough time, since the beginning of the month, cos of the meds, but I managed to put colour to this sweet little digi. I gave the Daddy a moustache, like my own dad has, and I coloured them, best I could, to look like us. I think this card will have to be used as my Father's Day card or something cos it's just too cute not to send to him. At least I'm ahead for June, right?!

Digi Stamp: Make it Crafty (
Kayla Loves Daddy
)
Stamps: Lawn Fawn
Cardstock: XPress-It, Recollections Kraft
Paper: Basic Grey True Love
Make it Crafty "
Swirly Corners
"
washi
pearls
Copic Colours
Skin: E11/21/00/51/50, BV20, R30
Hair: E49/79/59/37/23
Clothes: BV17/13/11, B99/97/95/93, T9/7/5