Yes, I have layouts! It's been very rare for me, but I actually managed to make some layouts and here they are!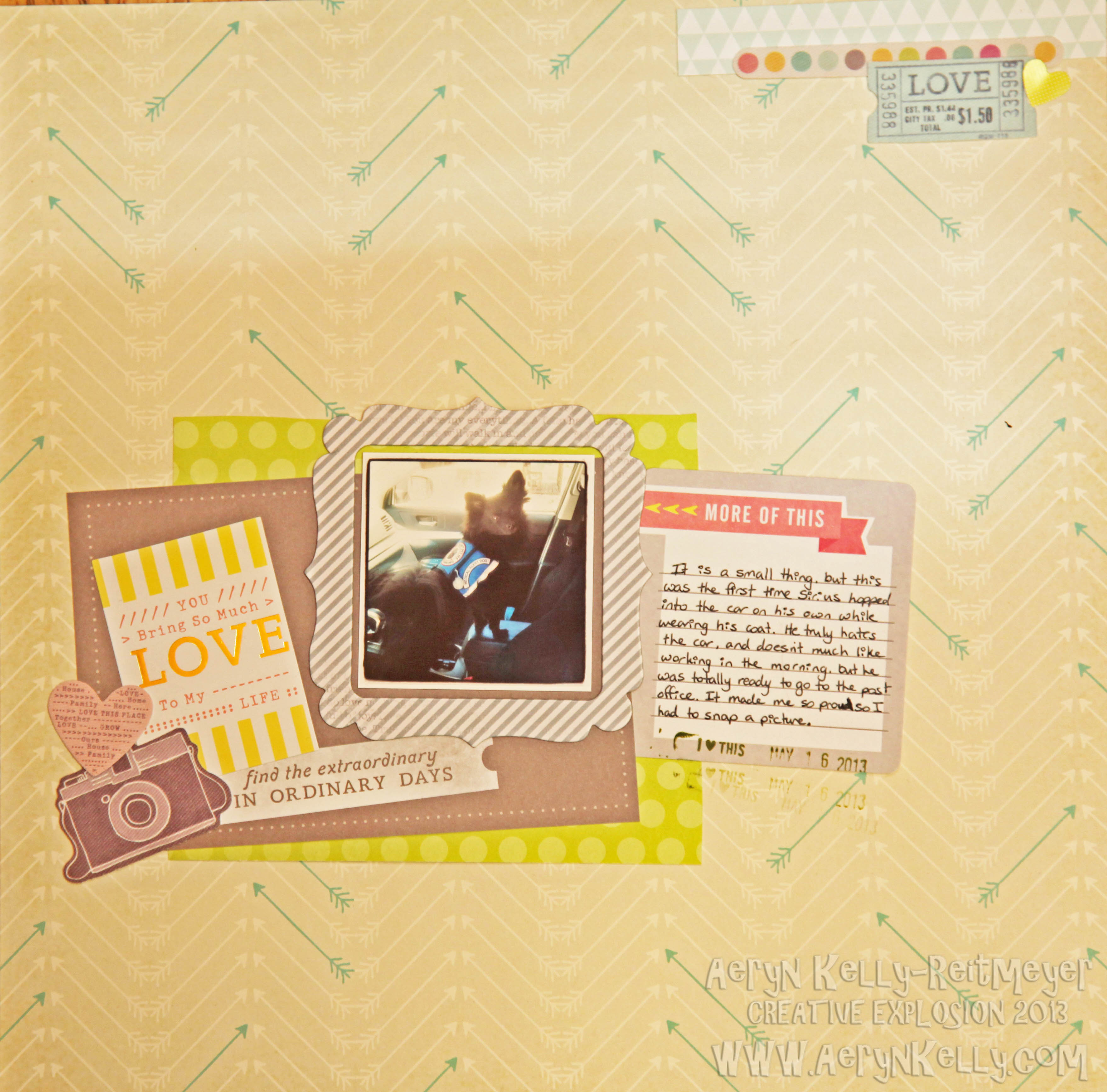 This one uses papers from Dear Lizzy's 5th & Frolic. It's about how Sirius *finally* jumped into the car for a ride of his own accord. He hates rides cos it means he has to work, so it was pretty big. He's done it a few more times since then, but mostly it's a struggle.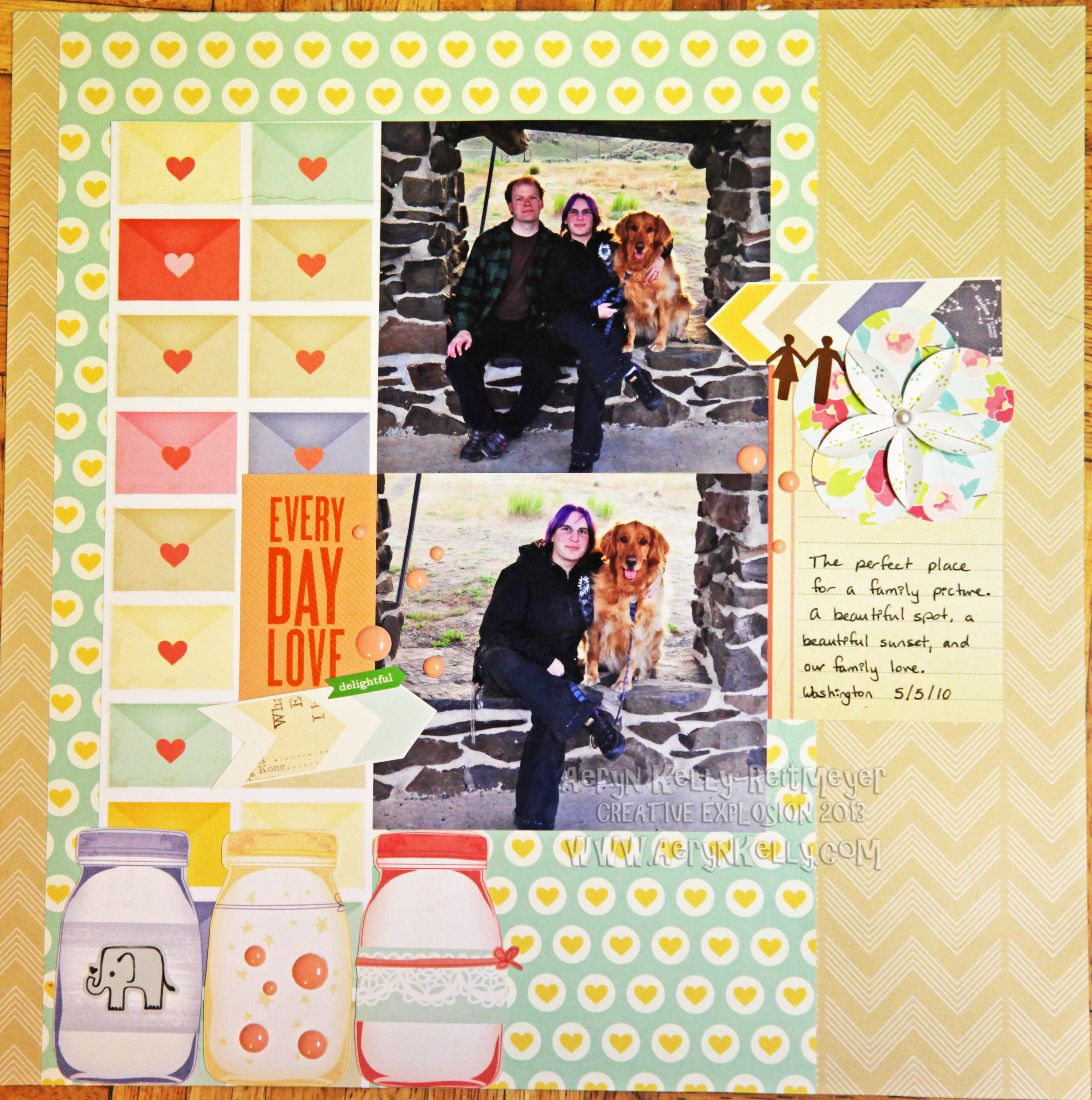 Fished out some old photos for this one. I think this is also 5th & Frolic, not sure. I know there's some Amy Tan Ready, Set, Go mixed in there. I was making those flowers there, by the journalling spot, just for random crafting but it seemed to fit on this page.