First off, I sincerely apologise for the fact that I suck. I've been away at Comic Con and just completely forgot "hey, you haven't updated your blog for TWELVE DAYS". Yeah. I suck. So, to make up for that, I bring you four layouts! Woo. They weren't all done the same day, and they've been shared on my Facebook page (as anything new goes there first), but here they are in blogland as well. Again, SO sorry I took so long between updates. With my new website format it's extra steps and HTML coding to get things up on here and I just kinda put it off when it's not as convenient as it was before. Anyway, on to the layouts!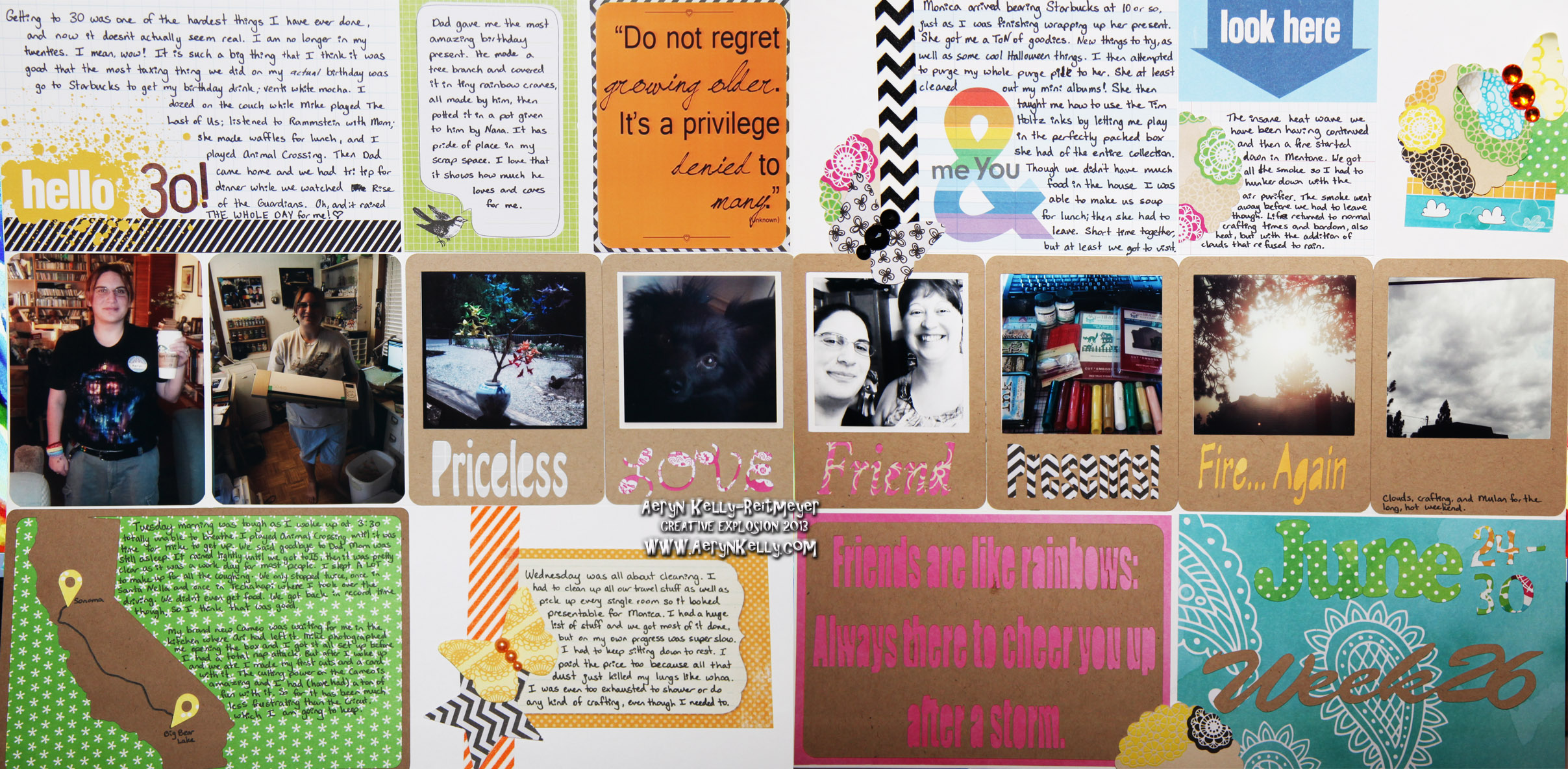 In week 26 you can see me *getting* my Silhouette Cameo. And on Week 26's layout you can see how that affected my PL creating. Things created on the Cameo: All the Kraft frames, all the titles and writing, the California map card, the geotags, the scalloped circles, and the quote card. It opened up a LOT of possibilities. This week was also my 30th birthday week.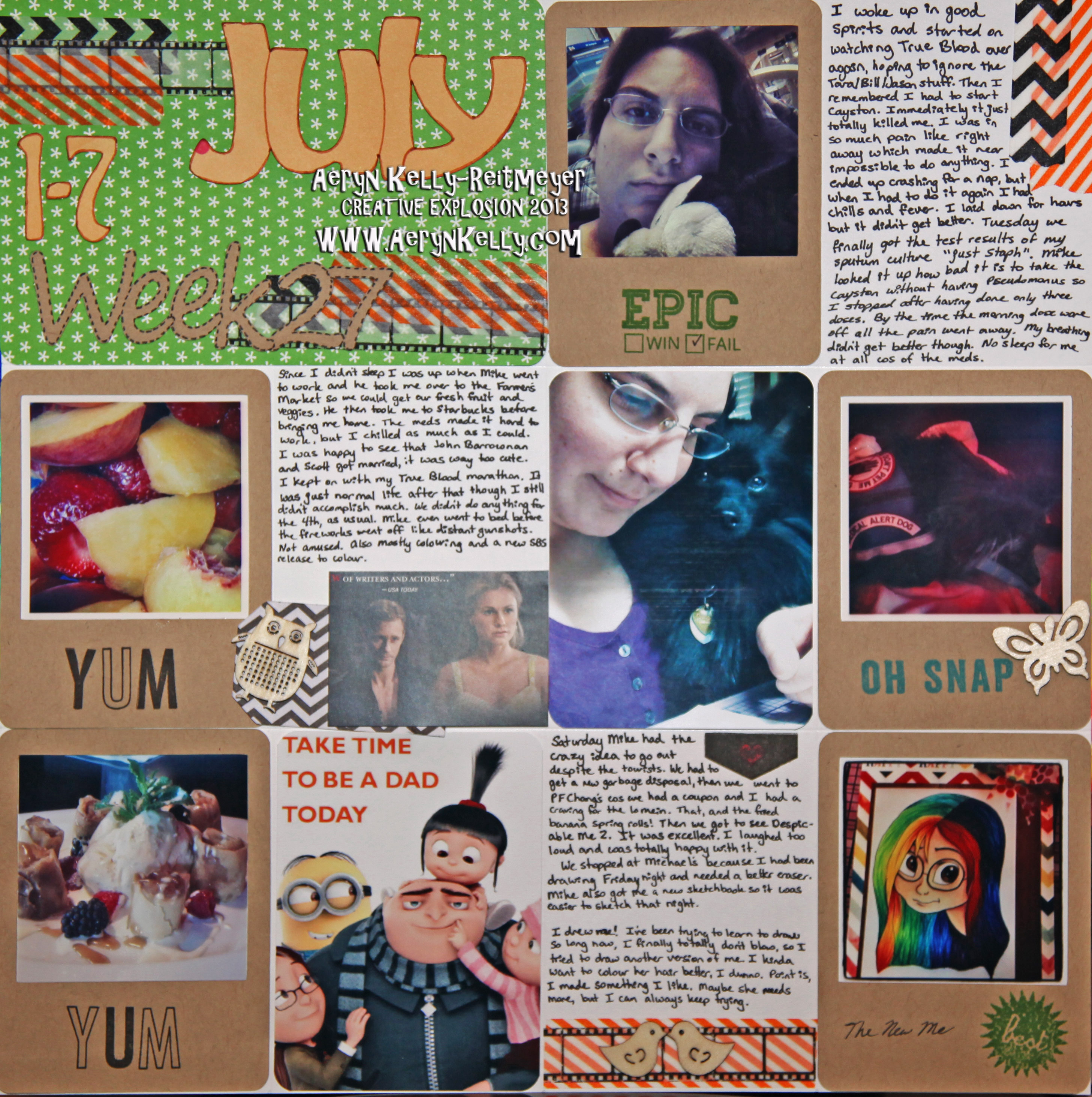 This week I tried a new format, for weeks that aren't chock full of travel and visiting and whatnot. I picked a few important pictures and left a lot of room for journalling. The Cameo made a lot of this super easy.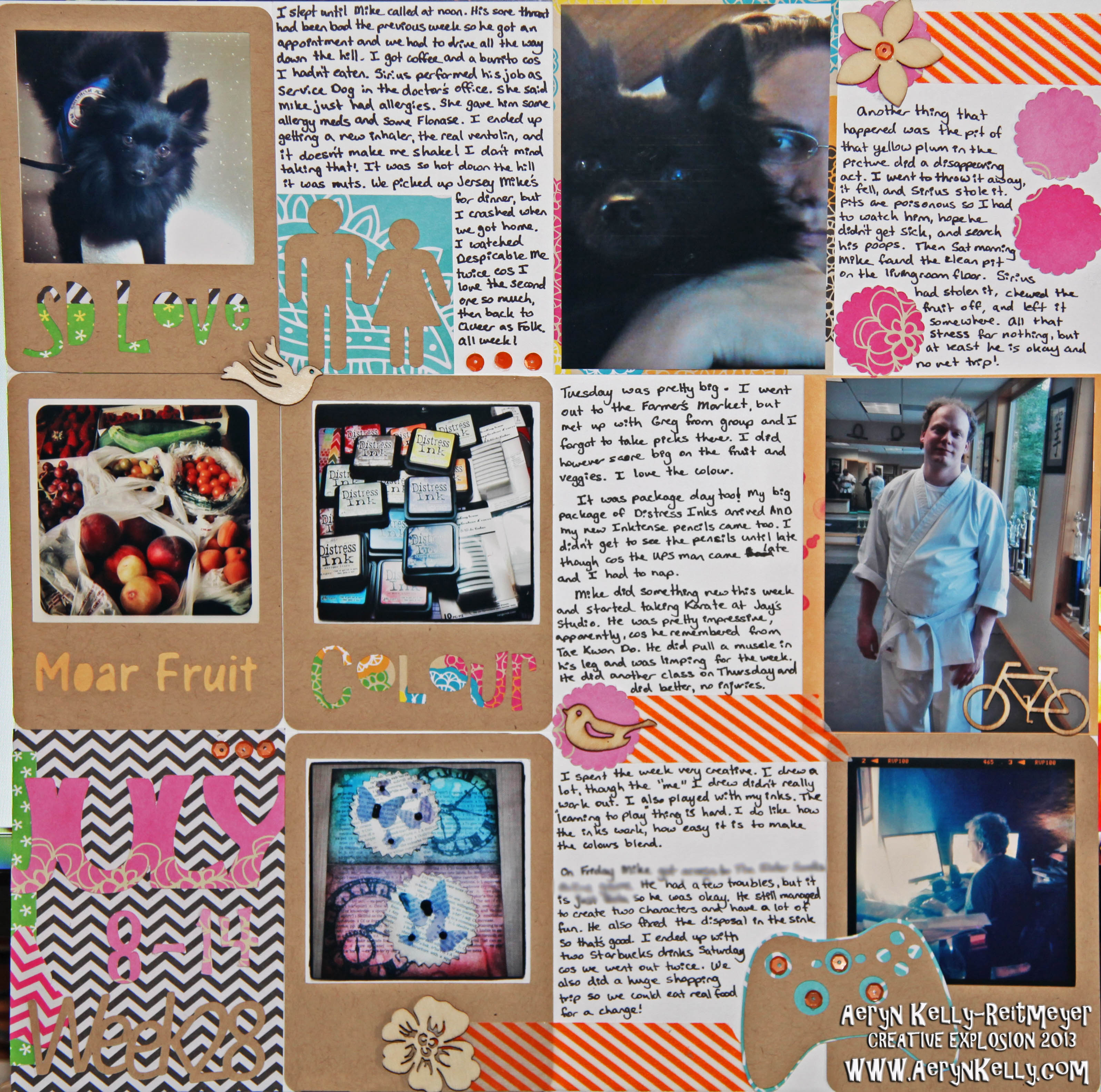 Again with the twelve 3x4 boxes to fill. A simple week that didn't need too much, but I did cut down the week marker card so that I could fit in an extra picture. It seems that I always have enough to make one page a bit too crowded, but if I push it onto TWO pages then the whole thing becomes sparse. Ah well. Crowded it is then.
Okay, so that's it. lots to look at, you can even read if you like, the pictures get huge if you right click to "view image". I'll try to keep up with you more often and I'll make sure I do more than just DT posts. I *am* creating things over here, I swear, lmao!