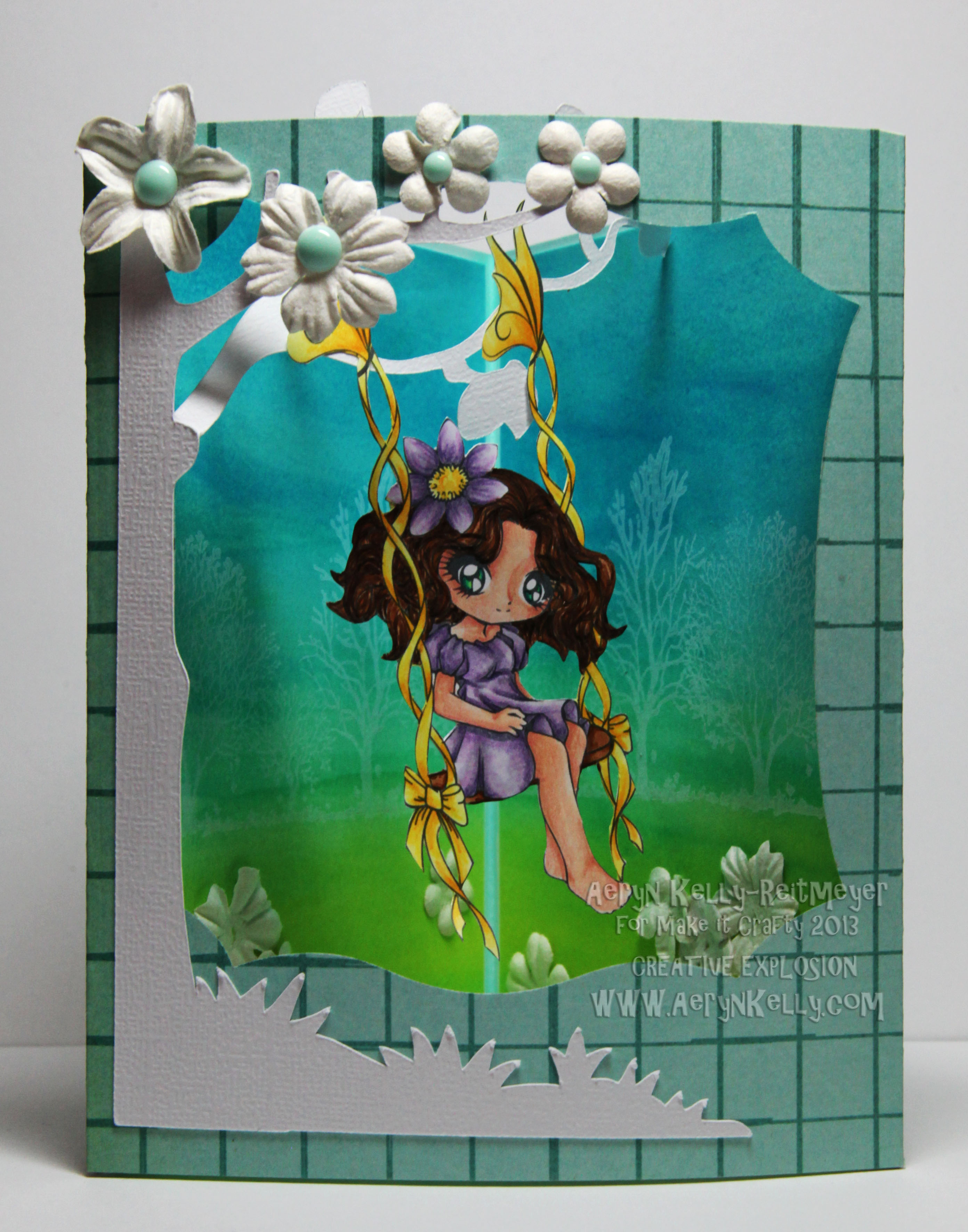 Hello, everyone, Aeryn here for the last time. I've had such an amazing time as a Make it Crafty Design Team member and I'm so very sad to tell you that this is my last post. The Make it Crafty fandom has been incredibly kind and welcoming to me and I've been grateful to be a part of this family.
To say goodbye I wanted to bring you something extra special. A card like nothing I've ever made before. I got the inspiration while surfing Pinterest and I knew that it would be perfect to incorporate into a Make it Crafty post.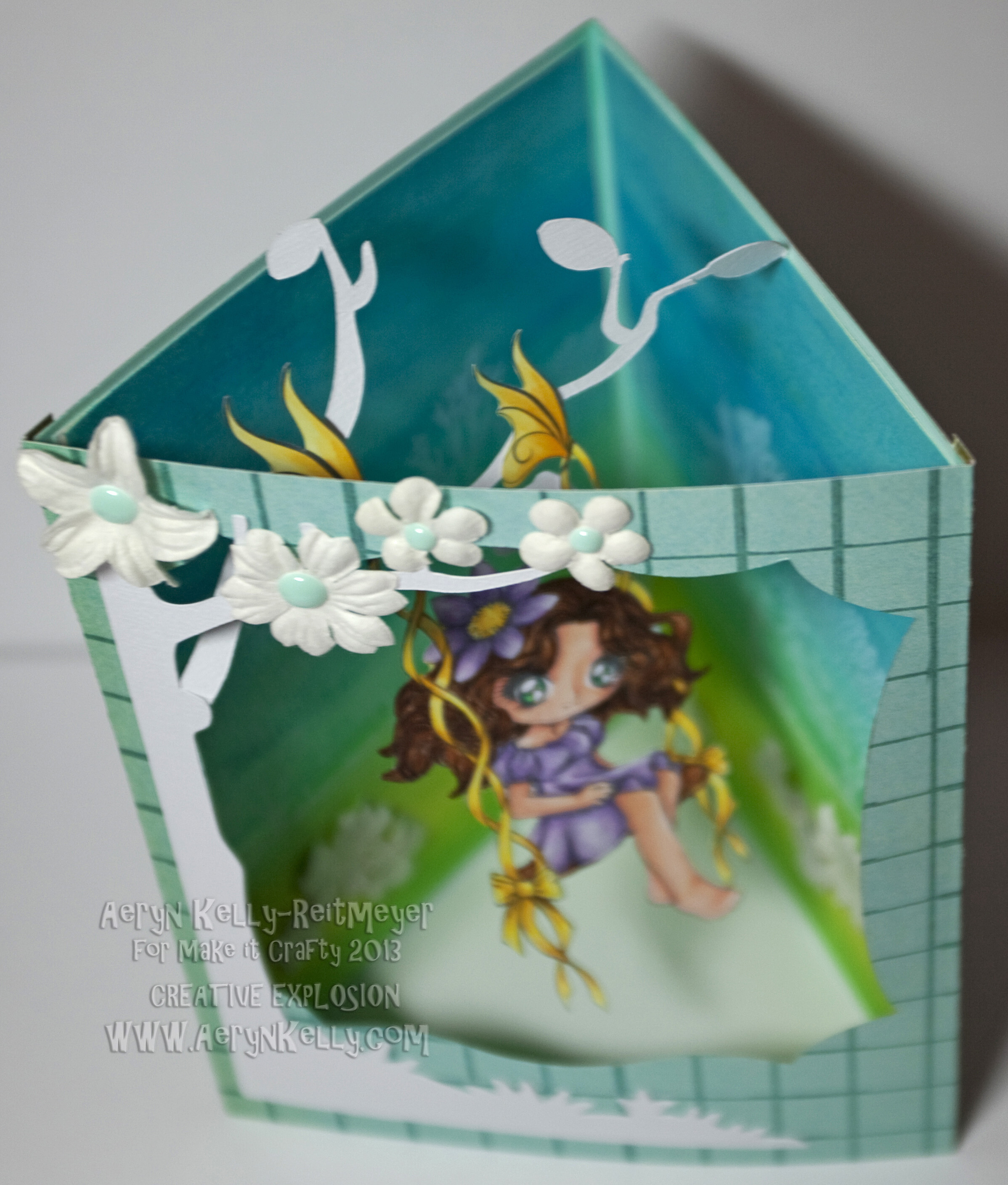 I made a 3D triangular card. You can see here from the "top down" view. It's made from a regular card and then a die cut piece affixed to the front.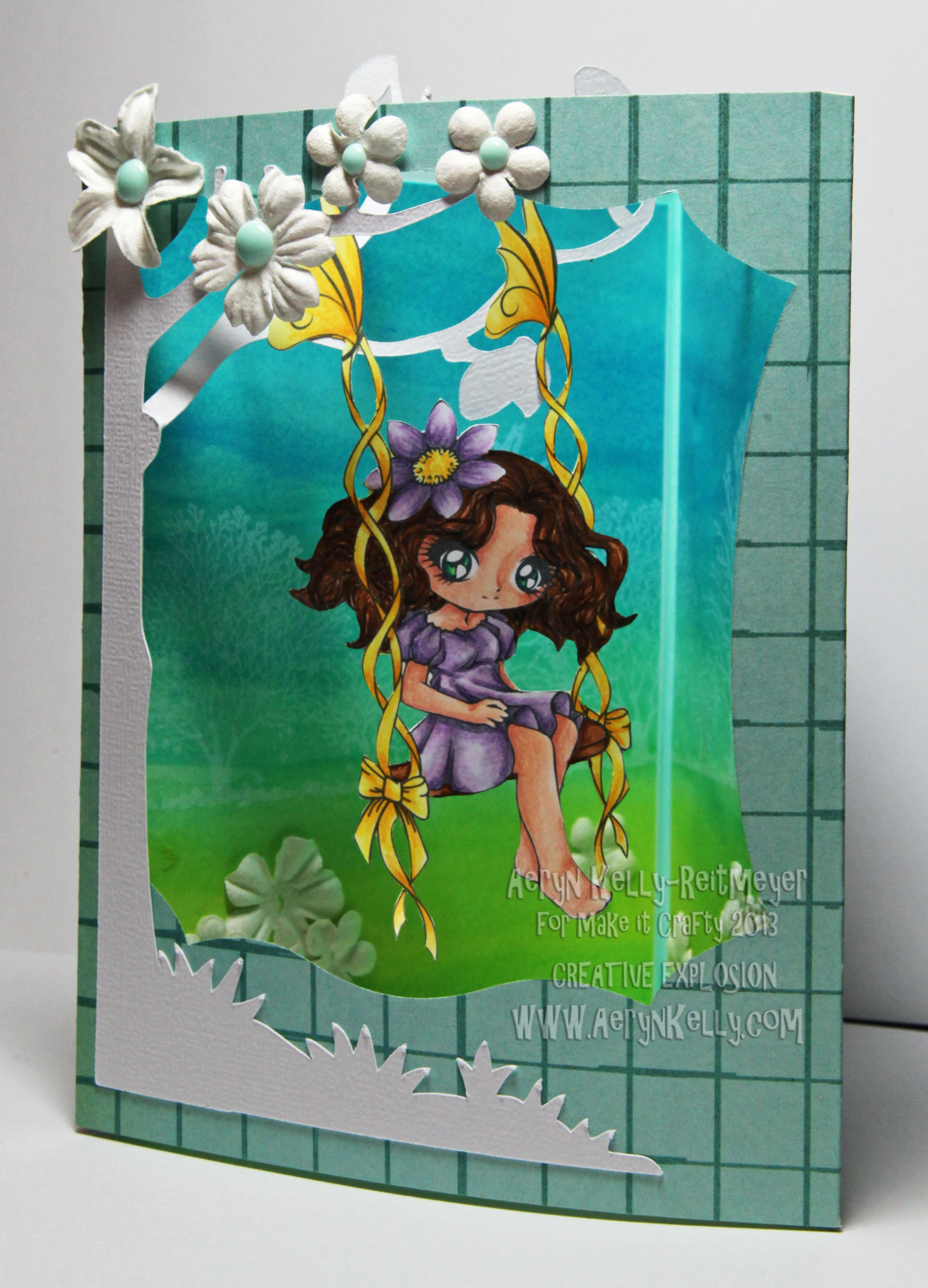 I used
Sitting Annalise
and
Butterfly Swing
to make this. I like Butterfly Swing the best because it comes in two pieces, perfect for setting your character down on the swing and then putting the piece in the foreground on top of it. I made the blue and green background with watercolours and Faber-Castell Gelatos, which are kind of like water soluble crayons, and some stamps with white ink. I hung Annalise's swing on a Cameo cut branch, and added a tree cut as well to complete the scene.
I really hope that you like her, and that she inspires you to break out of your box a little. I know this was certainly a departure from my normal creating, but aside from a few minor breakdowns at 12am, I really enjoyed the process!
Thank you for following me and my projects here on the Make it Crafty blog; I've had so much fun sharing with you.
Goodbye, and Stay Crafty!
Digi Stamp: Make it Crafty (
Sitting Annalise
,
Butterfly Swing
)
Clear Stamp: Inkakinkado
Cardstock: XPress-It, Recollections White
Faber-Castell Polychromos 120 set
Faber-Castell Gelatos
Crayola Watercolours
Prima Flowers
My Mind's Eye enamel dots
Copic Colours
Skin: E11/21/00, YR000
Hair: E79/59/37/34
Outfit:V28/25/22/20
Swing: Y19/15/11, E59/37