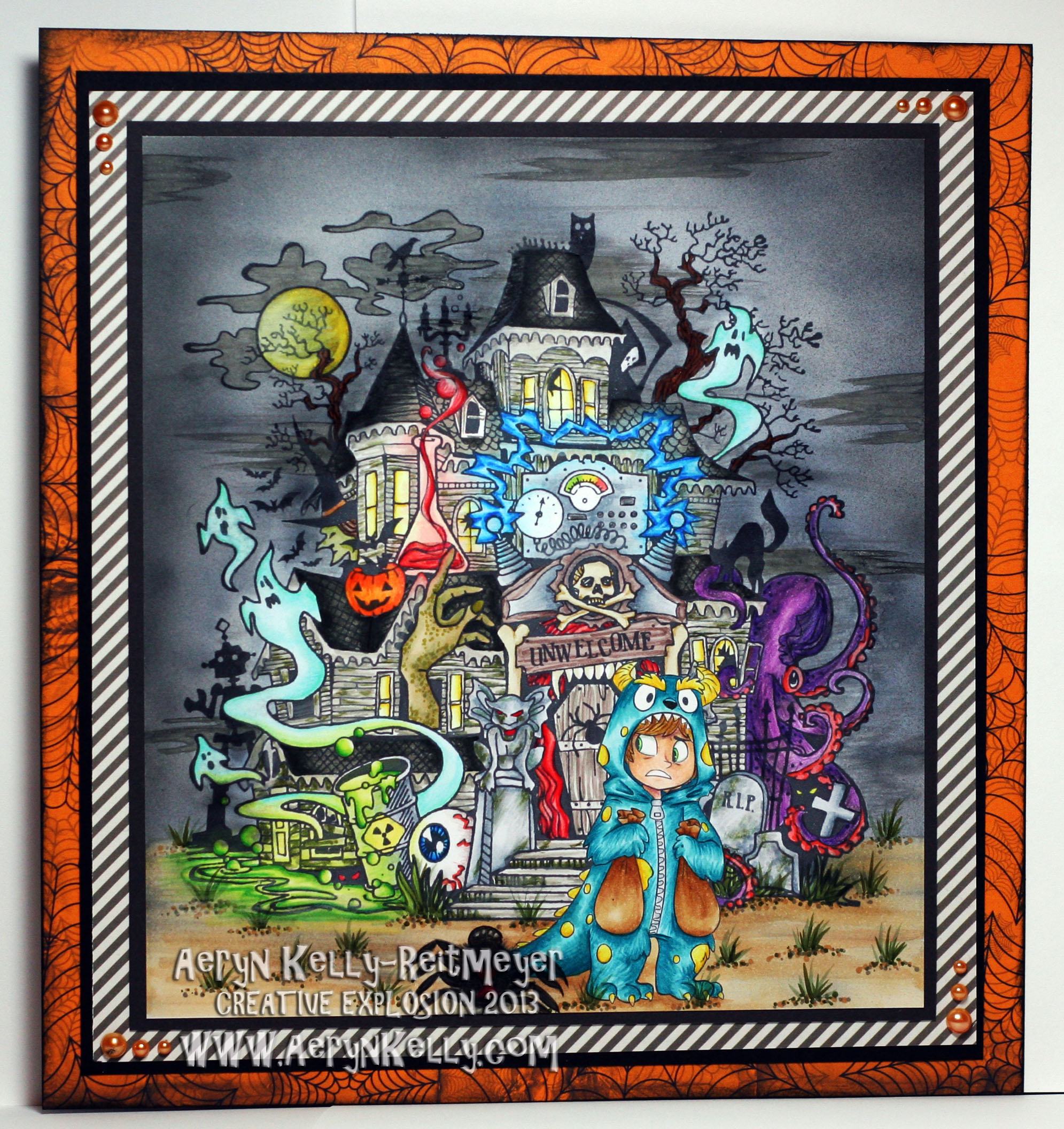 This was a HUGE project for me. Not only is the image 8"x9", but I had to convert a rubber stamp into a digital stamp to make it big enough for me to do this scene justice... and for me not to go INSANE from the detail! Ha! For the background I used my Copic airbrush to add the misty, creepy vibe as best I could.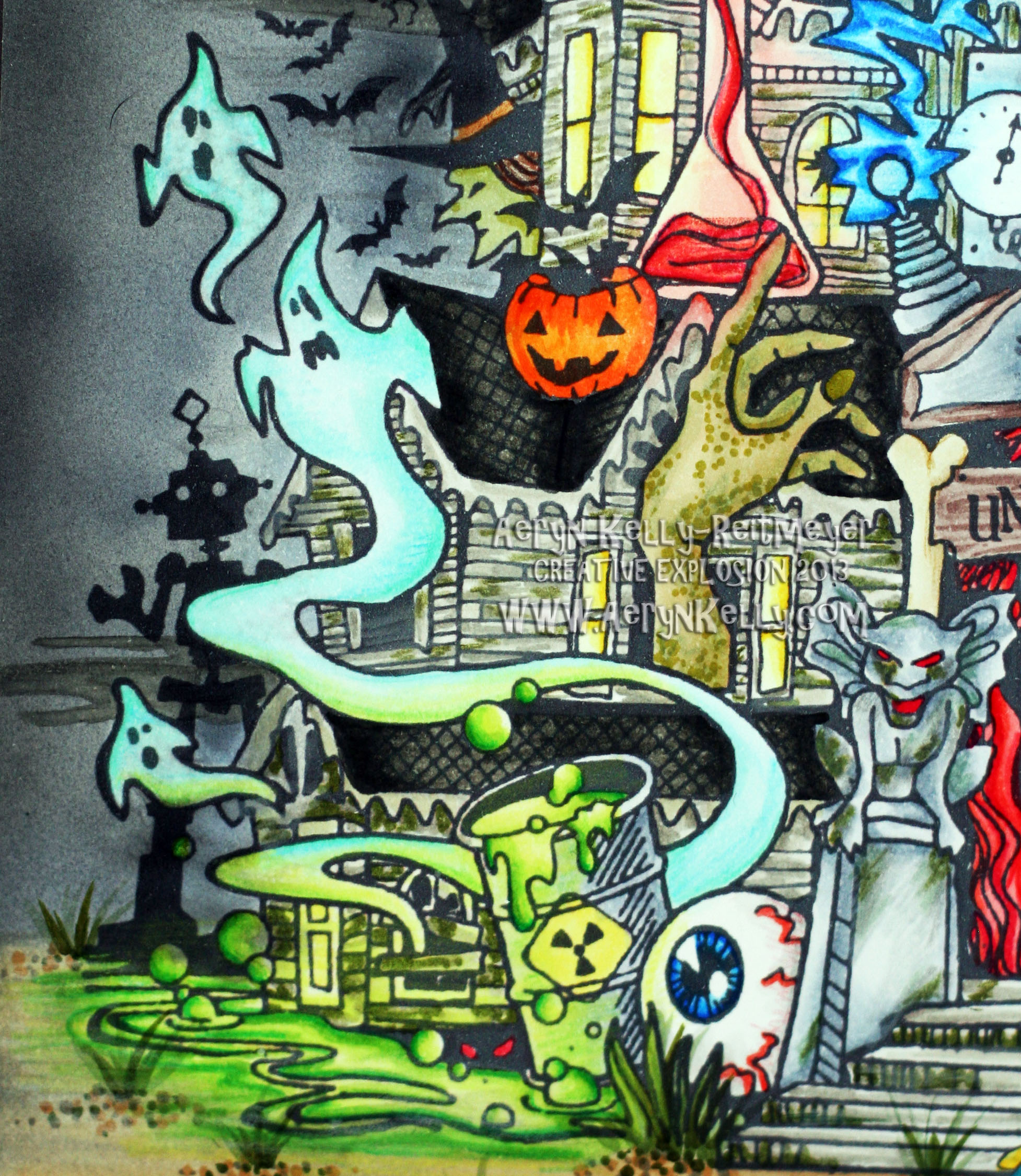 This house let me practise several "glow" techniques, which was pretty cool. I like the green the best. I think it got really "glow-y", which is good cos it's toxic sludge! Just look what it did to that stray eyeball. I wanted the ghosts to have some personality so I gave them a bit of colour too instead of just white/grey.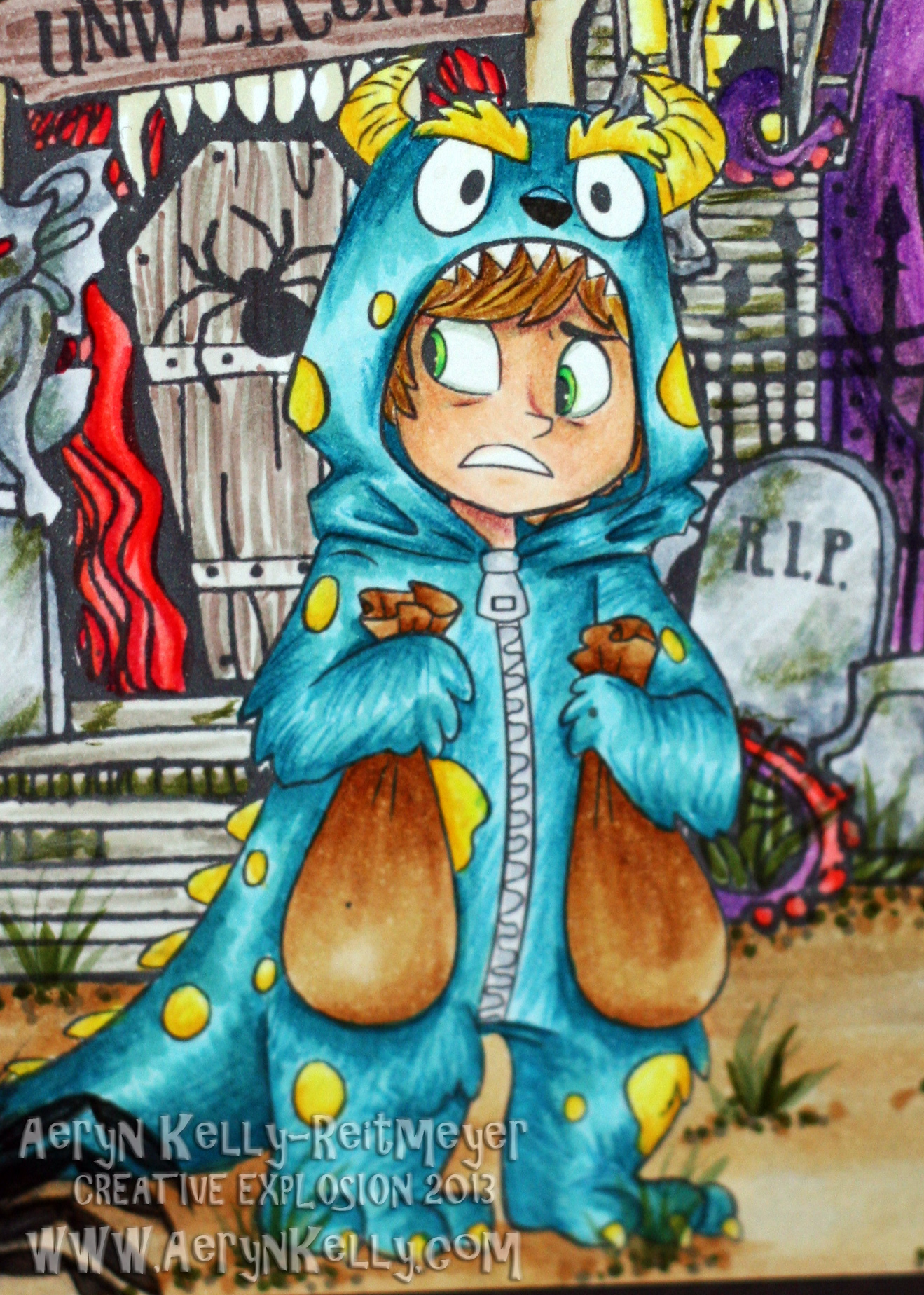 In Michael's when I was considering the house stamp I tried to imagine all the ways I could use it, and this character here came right to mind. I think his expression is perfect for the crazy things going on with this house. I tried to make him bright and fuzzy so he was in stark contrast with the house itself. He's really not sure he should try and trick or treat at that creepy house, but at least he's already got a ton of candy in those bags!

Digi Stamp: Simply B Stamps (Fluffy Monster Christian)
Rubber Stamp: Inkadinkado (
Haunted House
)
Cardstock: XPress-It, Papertrey Ink
Paper: Theresa Collins (Masquerade Party), Bo Bunny (Fright Delight)
Doodlebug pearls
Copic Airbrush System
Faber-Castell Polychromos 120 set
Copics Used: (it's a crapton, so I'm just listing by colour not by what is what - sorry)
V17/15/12
R05/20/22/29/30
YR000/16/68
Y000/00/13/18
YG0000/00/01/17/23/99
BG000/09/10/11/53/57
B000/00/02/16/28
E00/11/21/31/33/35/41/43/71/74/77/81
W1/3/4/5/6/8/10
C1/3/5