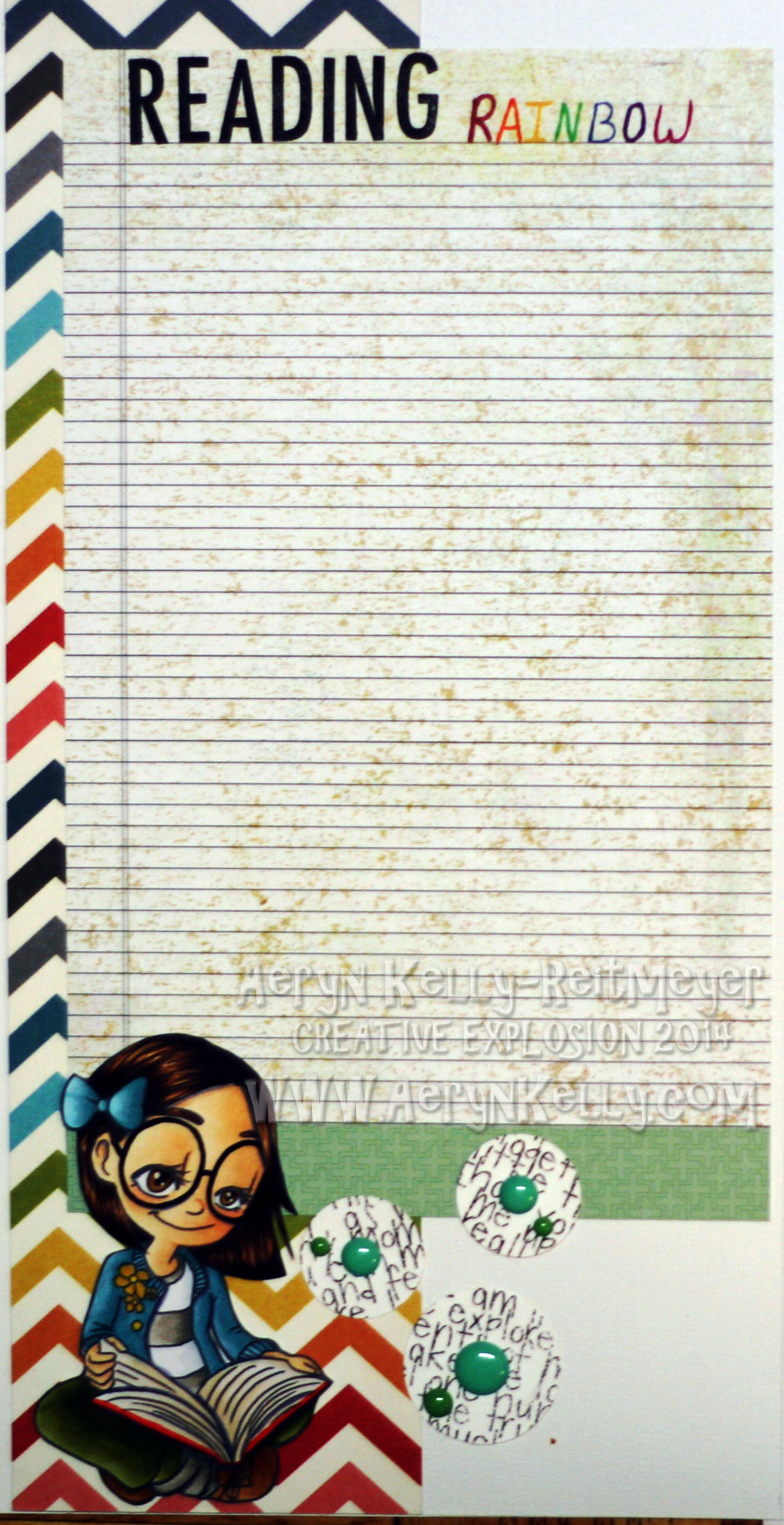 Another page that I make as a "start up" page every year is a Reading Rainbow page where I can chronicle the books that I have read through the year. I know some people read more, like hundreds, but I'm pretty happy when I reach 20-25 as that's about average for me. I write down the name and author after I finish the book. I have an obsession with stamps where the character is reading so I had a great time colouring up this newer image from Some Odd Girl. She just looks so sweet. Eventually I'd like an image that's reading on a tablet, but it might be less obvious that the character is reading if it were just a tablet.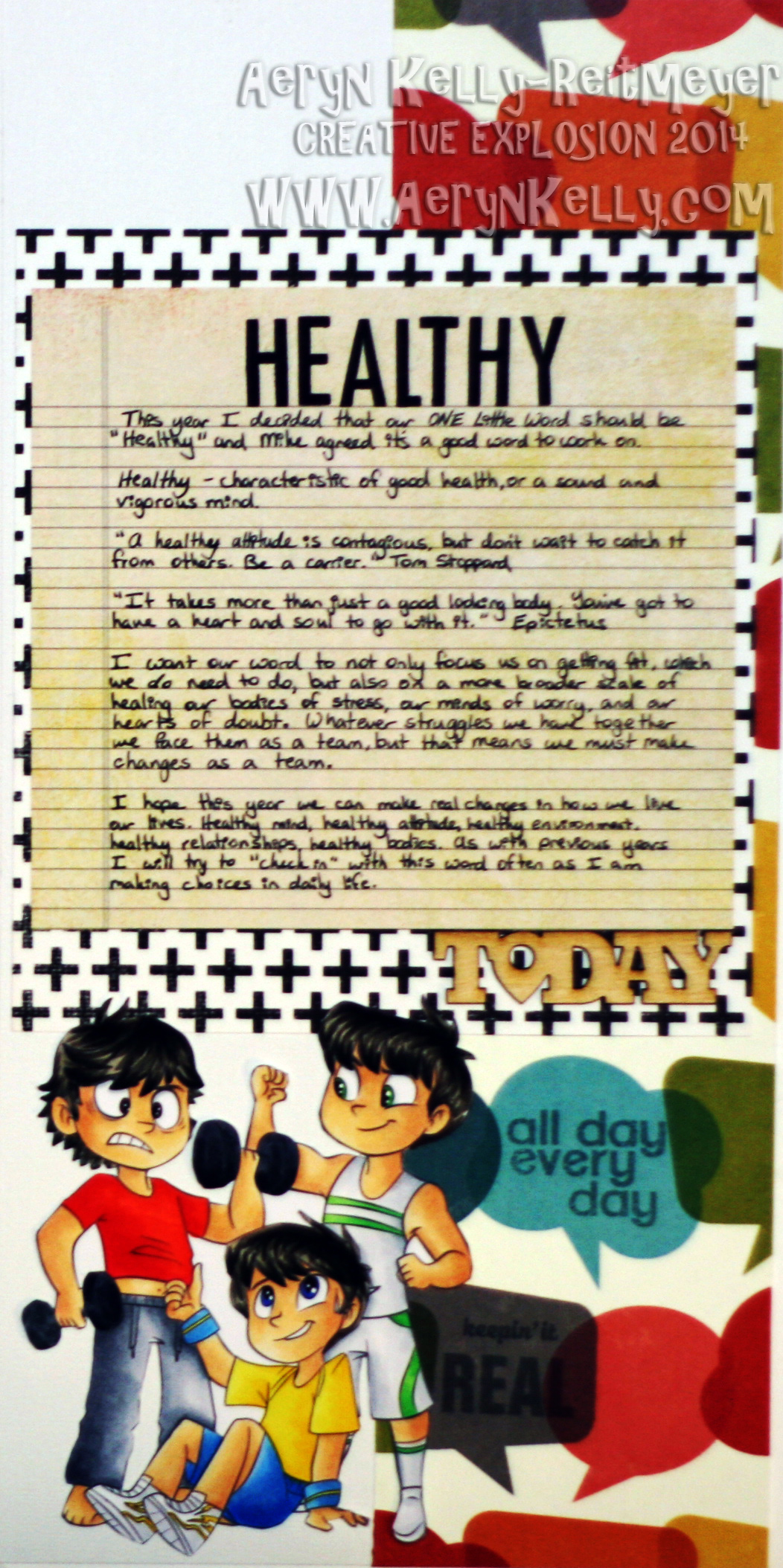 A new feature this year is our One Little Word page. I announced to Mike, and he agreed, that our word should be "Healthy" this year. I was listening to the OLW Paperclipping episode in the car while we were driving back from NorCal so he was as acquainted with the concept as could be expected of him. I wanted this word to include physical health, yeah, but also mental, environmental, and spiritual health. For this page's embellishing I used three stamps from Simply B Stamps and included them. I didn't really want to try to represent all the varied meanings of the word in digis so just the physical guys worked.
For paper and embellishment on both of these pages I used my Gossamer Blue Life Pages kit as well as the paper add on. I also included a stamp from Scraptastic for "all day, every day" and a Studio Calico letter stamp set.