I decided to be more "fast and loose" with PL this year. As in not fussing about keeping one week on one layout and just filling things in if we didn't do much. So for these weeks I actually made a two page spread. Some of the journalling is mixed up to include both layouts, there's a pictures from different weeks on the first page, stuff like that.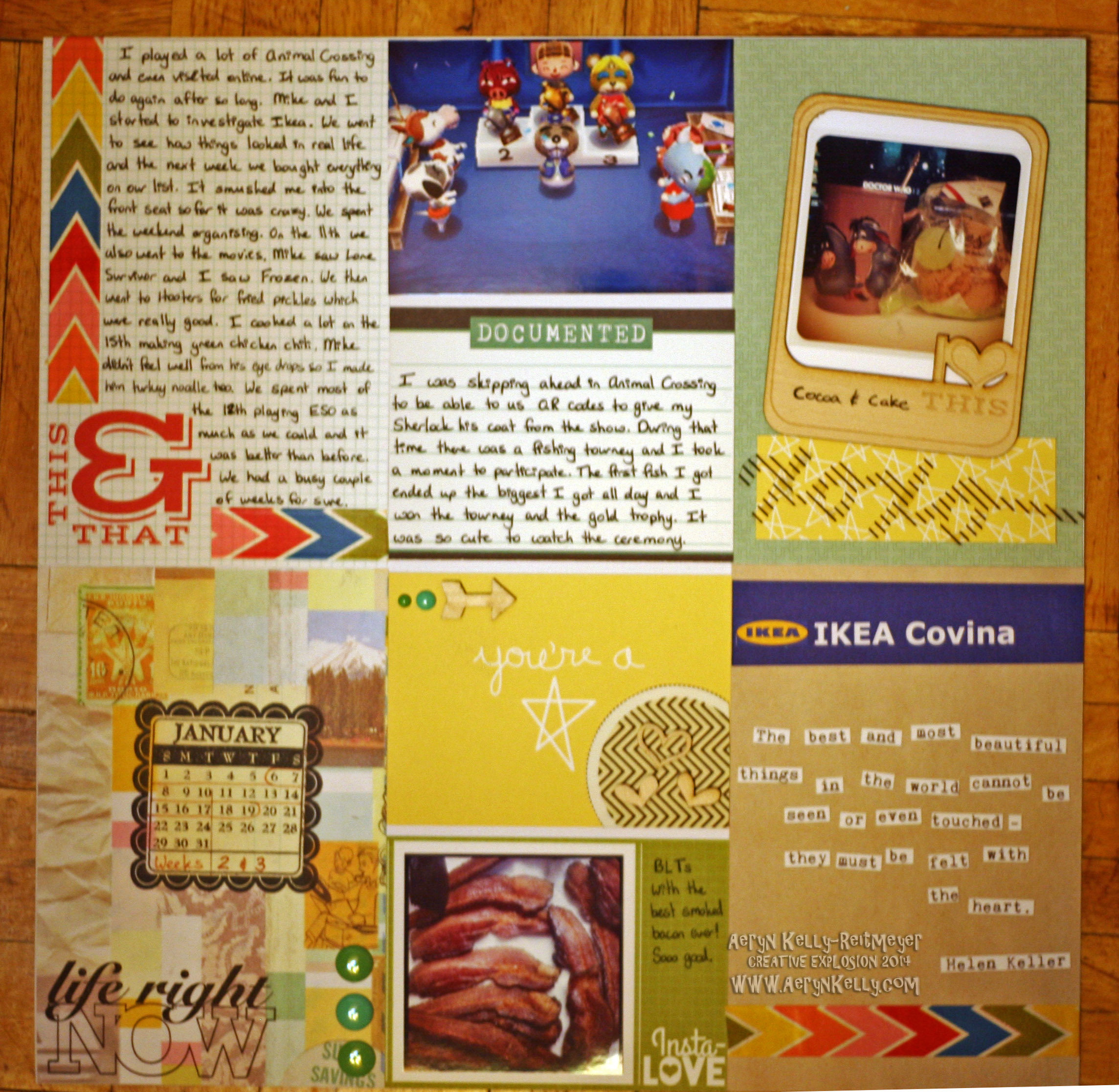 For this first page I used a bunch of cards as well as some paper to fill in the empty spaces and to make a "title card" for the weeks. Most of the journalling spans both weeks.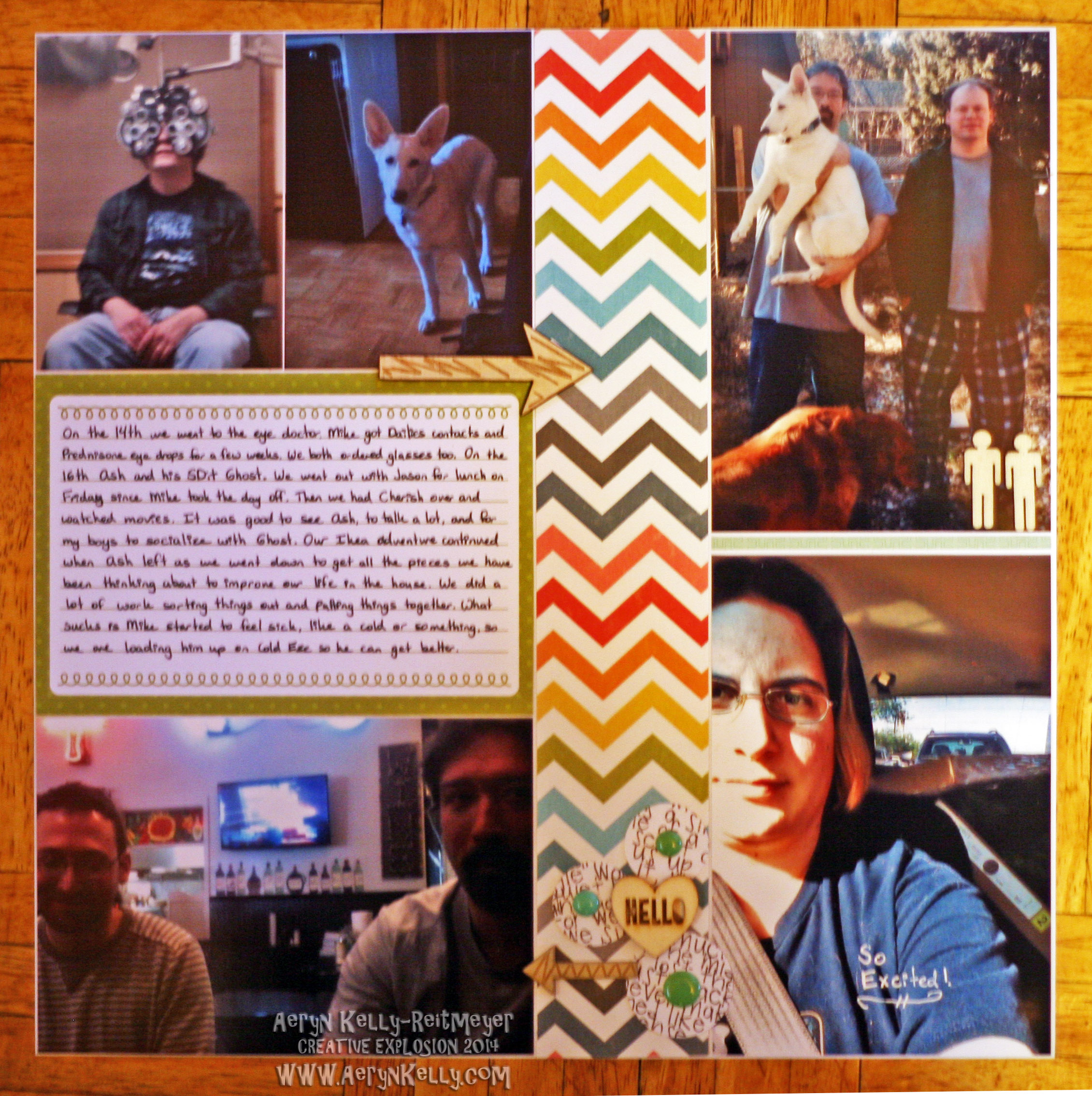 For the second page I was able to include more photos and I had to account for both horizontal and vertical photos. It's nice to be able to do this since I just one piece of paper instead of the pockets. Just really not a fan of being boxed in to pockets.
All supplies for these pages are from the January Gossamer Blue Life Pages kit except a few wood veneer which are from Scraptastic I think and some of the stamps.