Every year I do certain "start up" pages for my Project Life, even before it was *actually* a Project Life and was more of a "monthly crap that I like" page that was lists of songs, movies, and noteworthy things we had done in the month. I never went back and did pictures... ANYWAY, one of the pages I do is for movie tickets. I save them all. Some years I have more than others, sometimes there's even two pages, but there's at least always one.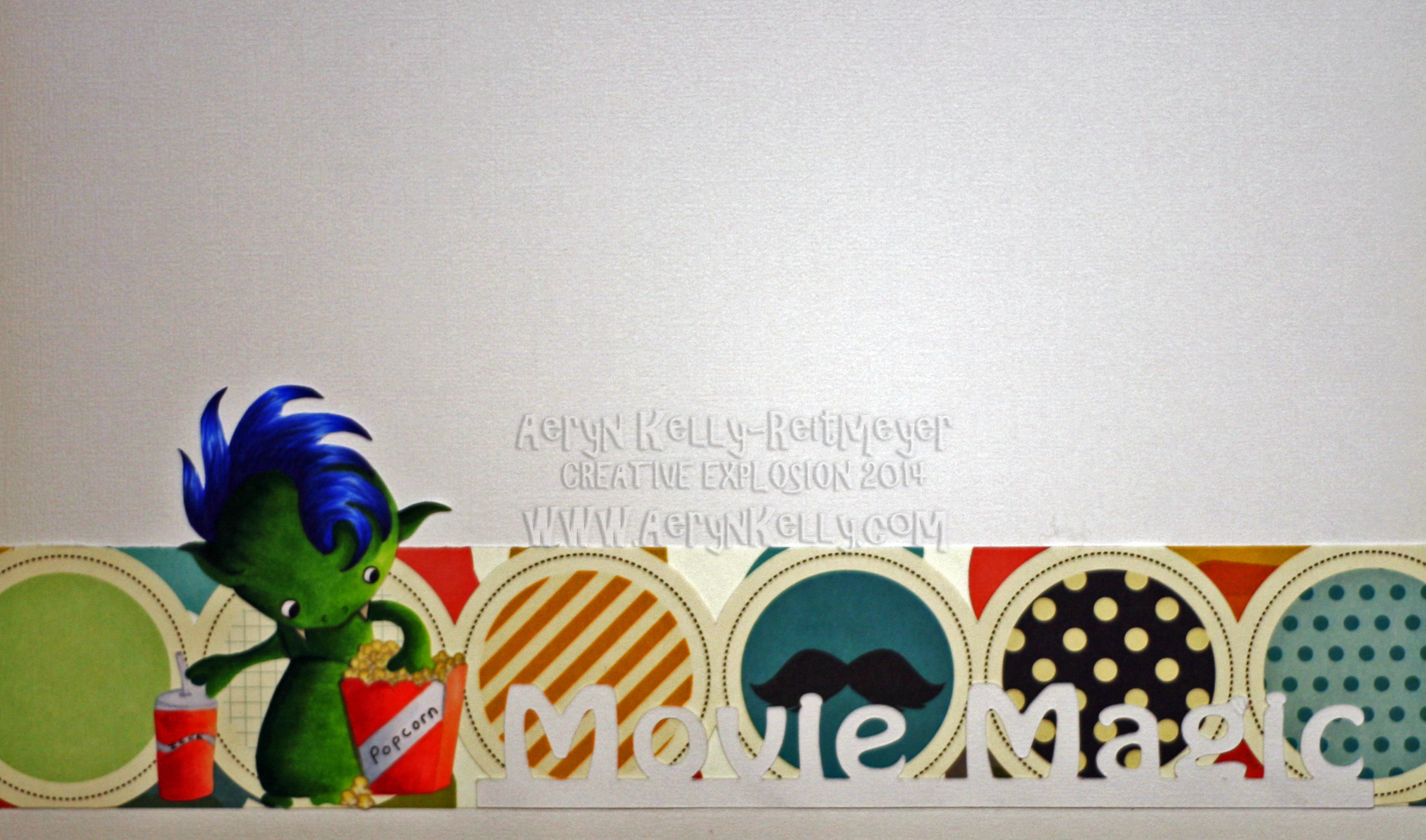 It starts out pretty boring and bare, so I only took a partial photo for you. I included a nice title and some paper from my Gossamer Blue paper add on to my Life Pages kit. I thought I'd use the piece with the moustache on it because I just plain don't understand the fixation this industry has on moustaches. I also used my Cameo to cut out the title. The issue I had this year was that I didn't have a digi image to use as embellishment. I *could* go without an image, but really? It's just nice to have someone there as embellishment. I couldn't find anything and I'm really sick of using that one SBS line over and over. This year I decided to *draw* an image.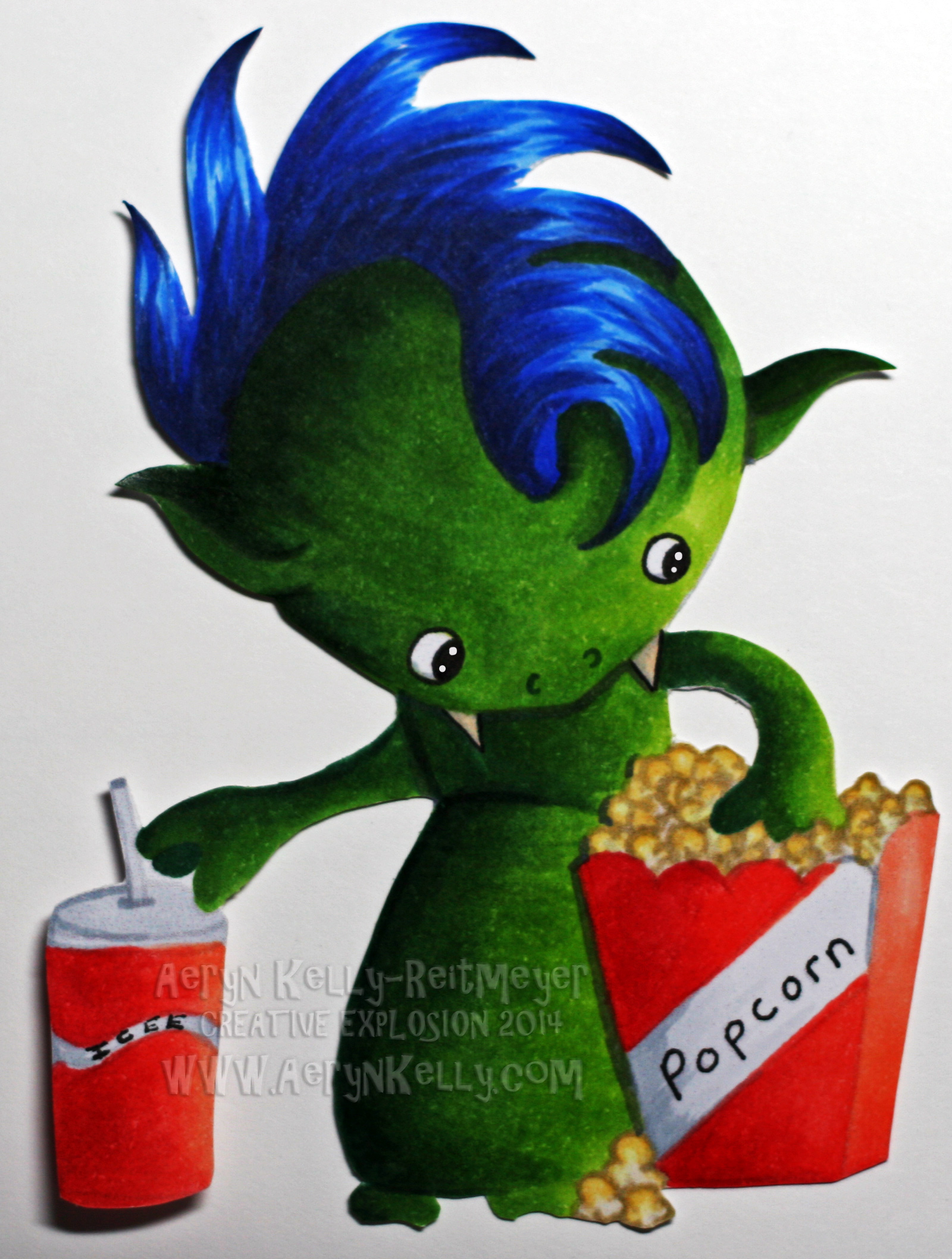 This is my little "Movie Monster". I find that when I draw things they look better with "no lines" colouring. A lot of that could have to do with my ability to correct issues with my inking when I made the drawing into a digital stamp. Yes, I make everything I draw into a digital stamp. It takes four minutes to make a no-background .png and that way I can colour something over and over or do it "no lines" like this. I thought a movie monster would be the best kind of thing to go with for this year. I hope you like him and I can't wait to start filling this page up with movie tickets!
Copics Used: B39/28/26/24, G29, YG67/17/03, Y28/21, YR30, R27/14/02, C3/1