I did another two page spread where I combined two weeks because, while stuff happened, I found that one layout would have more photos than another and since I wasn't caught up to the moment I figured it'd work better that way.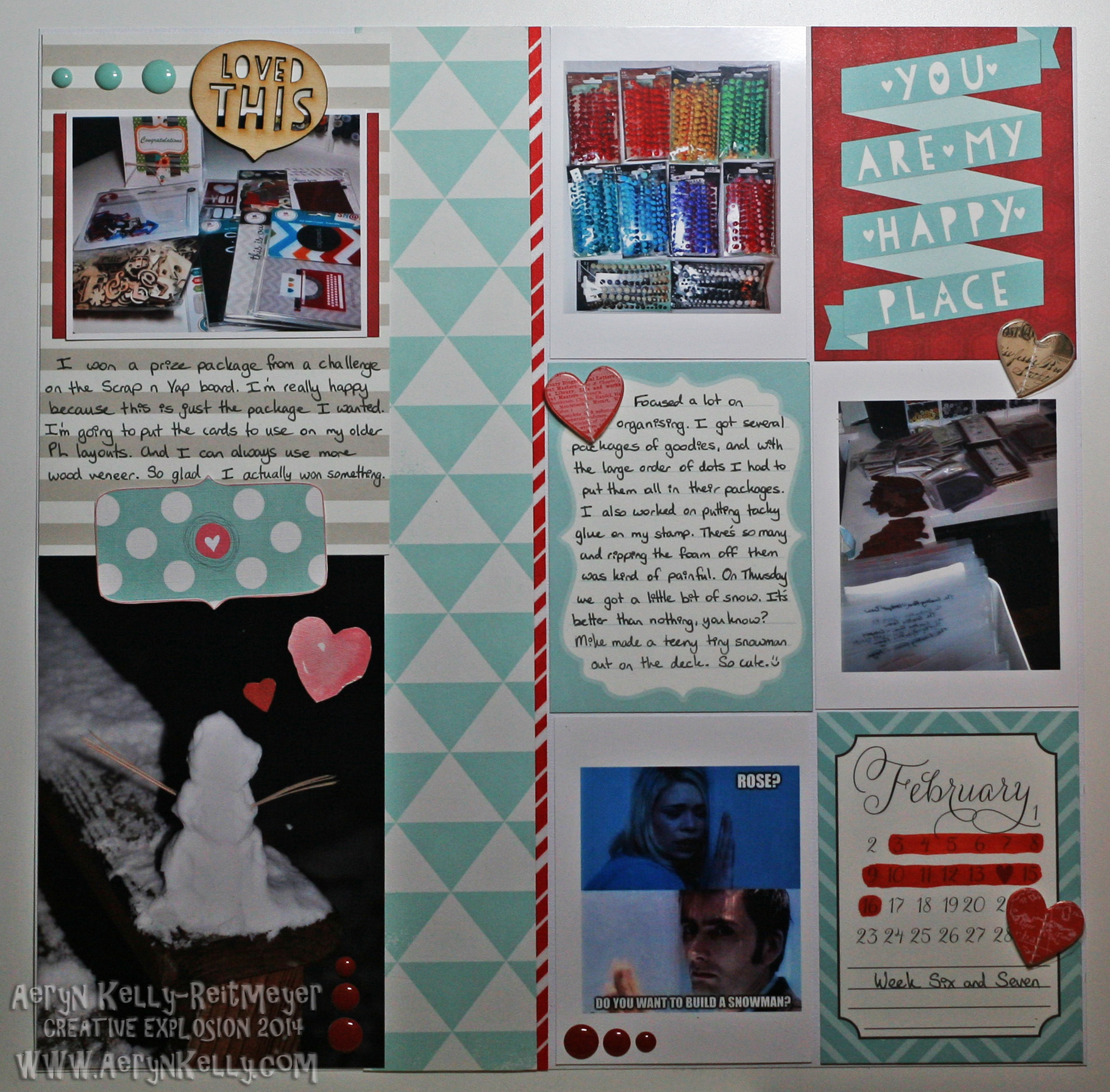 The Gossamer Blue kit is very pink/red/blue/yellow this month and while red isn't a favourite colour, pink is worse IMO. To keep things cohesive I chose two colours, red and blue, for both pages, and allowed the Kraft to be the accent colour.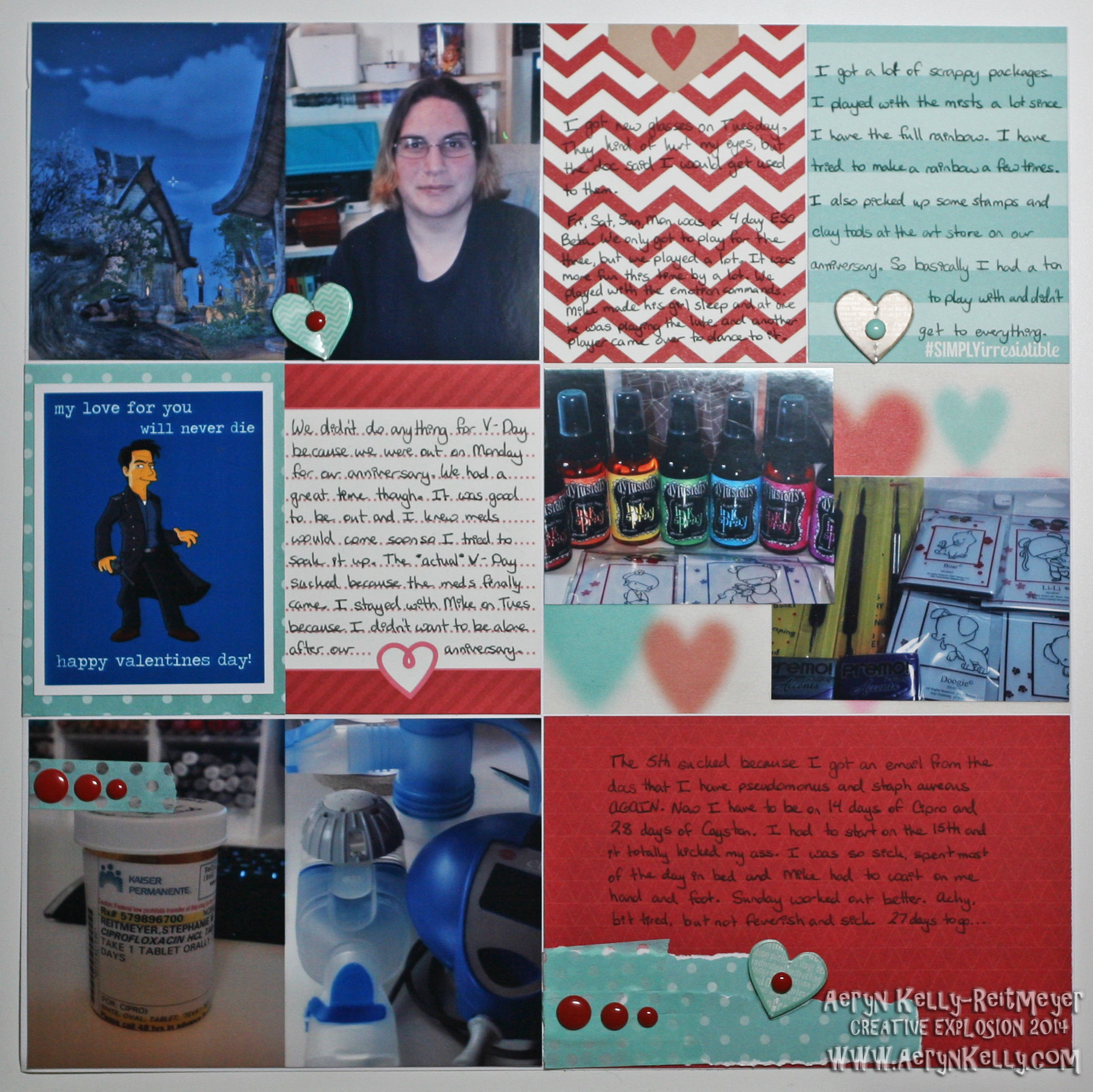 I mixed up the journalling so it's kind of covering both weeks at once. Several things happened that spanned both weeks so it worked out. On the last card, the red one, I made that weird wad of blue to cover the sentiment that was on the card because it's about the antibiotics I have to be on for my Cystic Fibrosis and the sentiment said something along the lines of "I adore you" and I DO NOT adore these meds. Do you ever do that? Cover over a printed sentiment to get a card to work for you? I'm finding myself getting a bit more creative with things now that I'm using a kit instead of making my own cards this year.
Stay Crafty!
Aeryn