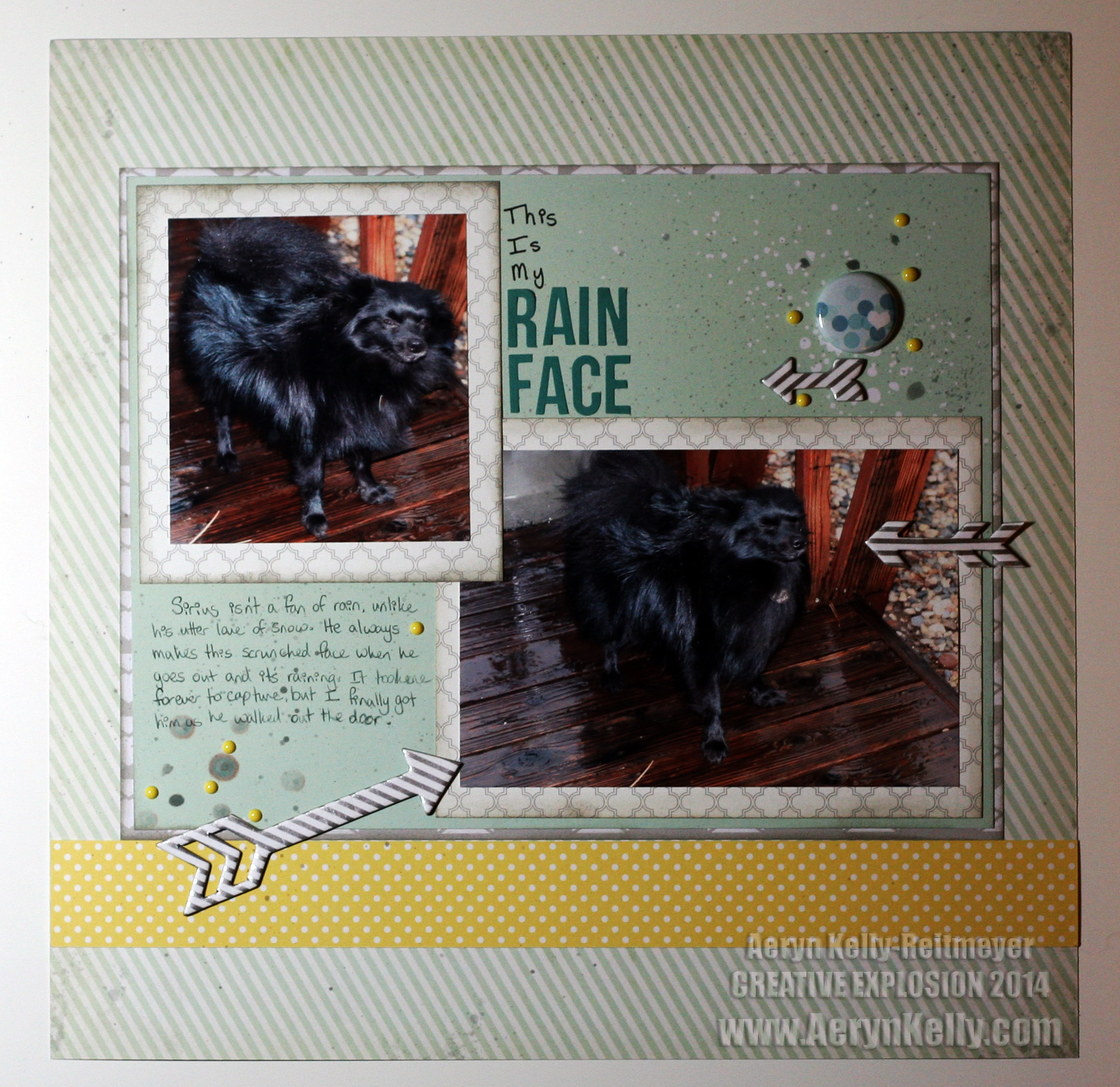 I was so glad to get these photos, since I love this little face that Sirius makes, but I had a hard time finding the right papers and mood for this layout. And, of course, after I made it I found that I have a blue piece of paper with raindrops on it that probably would have worked better.... But, despite having issues, I went ahead with this layout using paper from my March Gossamer Blue paper add-on. I wanted raindrops, but I don't have the grey Dylusions mist, so I tried dripping some alcohol ink on the paper. It worked up at the top, but I had to cover a BIG "oops" with that flair button, which is why it's kinda random up there. There's a reason I don't use mists and stuff on my layouts, and this shows why!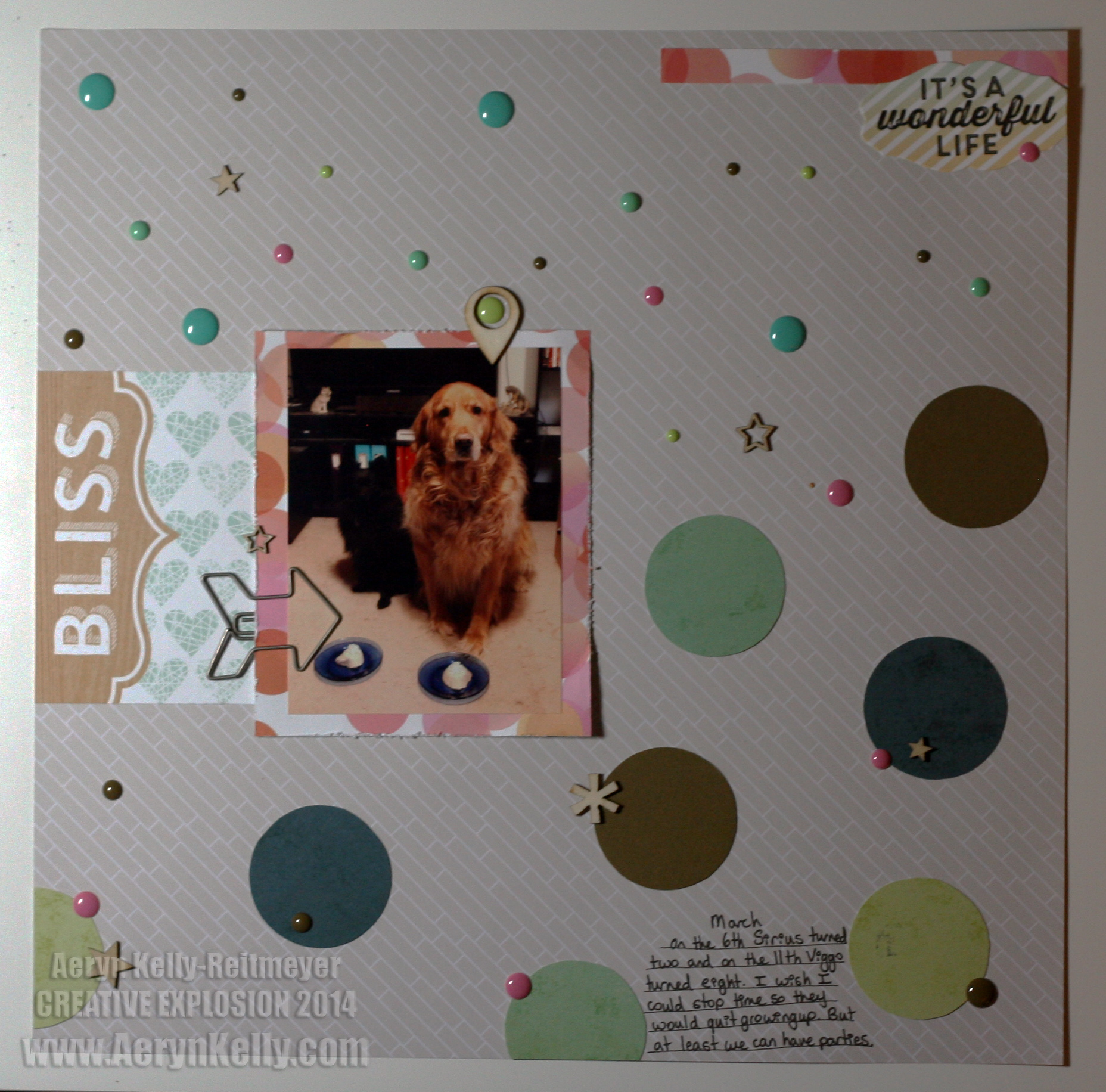 This one was a lot less successful. I found a layout on the Gossamer Blue website that I liked and thought I wanted to scrapbook. I had most of the papers after all, but I didn't have the embellishments and stuff. I did what I could with what I have, and used a lot of dots nice and freely, but I just couldn't get the same feeling as the other layout. Which, really, is why I don't scraplift in the first place. I never get just what I want. But, you know, it's done and the boys' birthdays are documented, so there's that.
Do you ever have a hard time making a page when you haven't scrapbooked? What helps you get out of it? I feel like I forced these layouts a bit too much and that didn't help the situation.