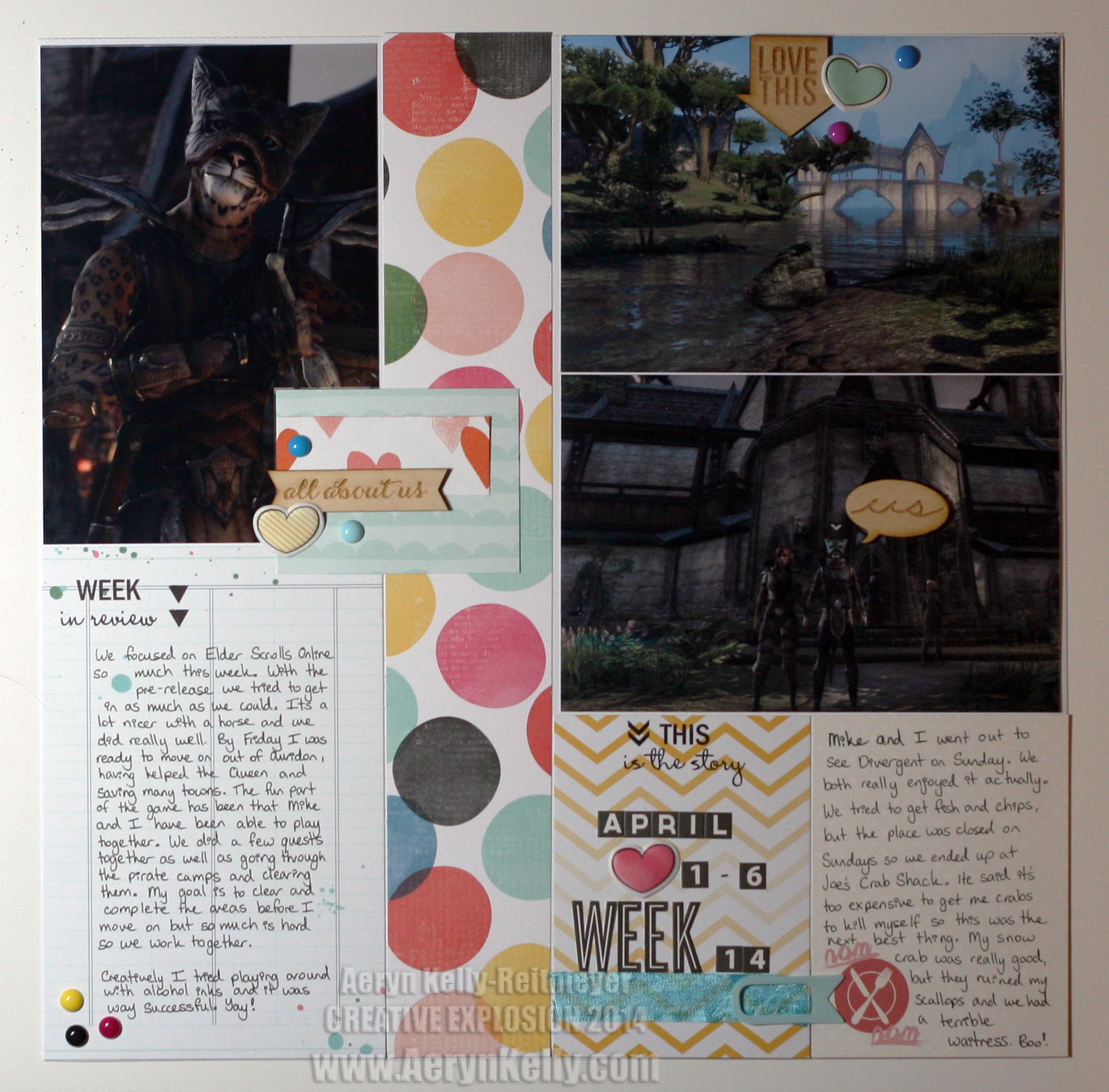 Welcome to a PL Sunday! I'm hoping I can make it something you can come to look forward to on your Sundays. This just happens to be Easter too, so happy Easter! I don't celebrate it, but bunnies and Peeps are awesome.
For this layout I used cards from Gossamer Blue's April Life Pages kit as well as the few papers I had on hand that were in the paper add-on. I didn't get it this month because I had some of it already and I wasn't into the Simple Stories Homespun papers. I wasn't a huge fan of some of the cards in this April kit, since they use the navy blue/green/yellow combination that's popular right now. I'm going to see if I can work around those for this month, maybe use them on cards or something.
What I *did* really like are the multiple colours of the kit. The papers I had worked really well with the dotted, lined card as well as the puffy hearts that came in the kit. The "nom nom" card was from last month, but its pink works great. The enamel dots on this page are actually the melted perler beads I made in my Ranger melting pot. I'd randomly picked up a handful for the test drive of the pot, but the colours worked out really well in this instance. All the photos for this week are from the video game Elder Scrolls Online that Mike and I are playing together, like , all the time!