You may have noticed I was sick for two months and my posting went to hell because my crafting went to hell. Well, I was still doing Project Life during that time, I just wasn't photographing it for you. Here is a catch up on those pages:
Week 9, I spent most of it in pain from the Cipro poisoning, but I did get to enjoy the Elder Scrolls Online beta with Mike. The bottom left is a picture of our beta characters together.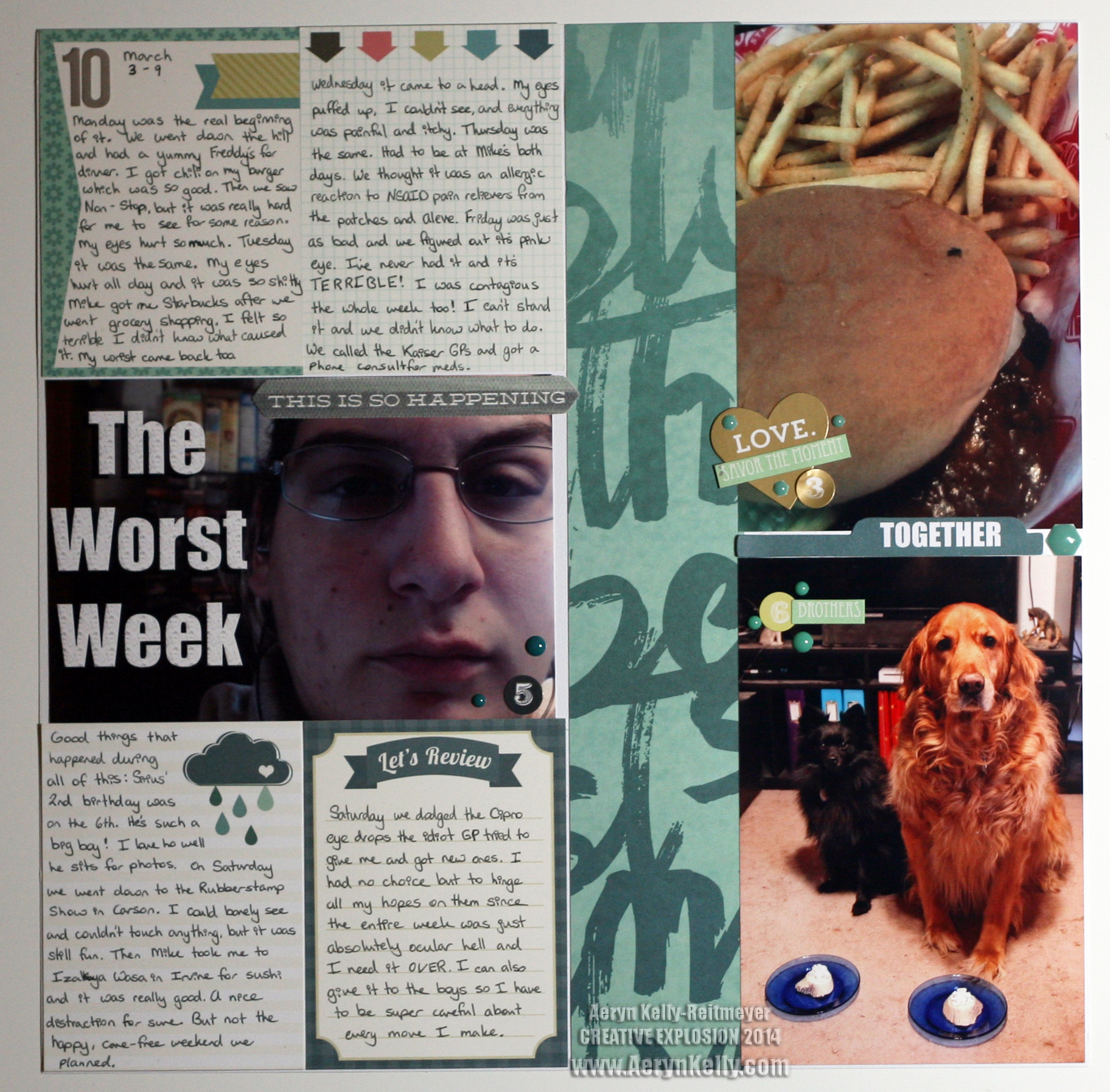 Week 10 was when things got really bad. I ended up with pink eye on top of the lung infection and the still lingering pain from the Cipro. I look like hell in these pictures because, well, that's reality. Sirius also had his 2nd birthday and got doggy ice cream.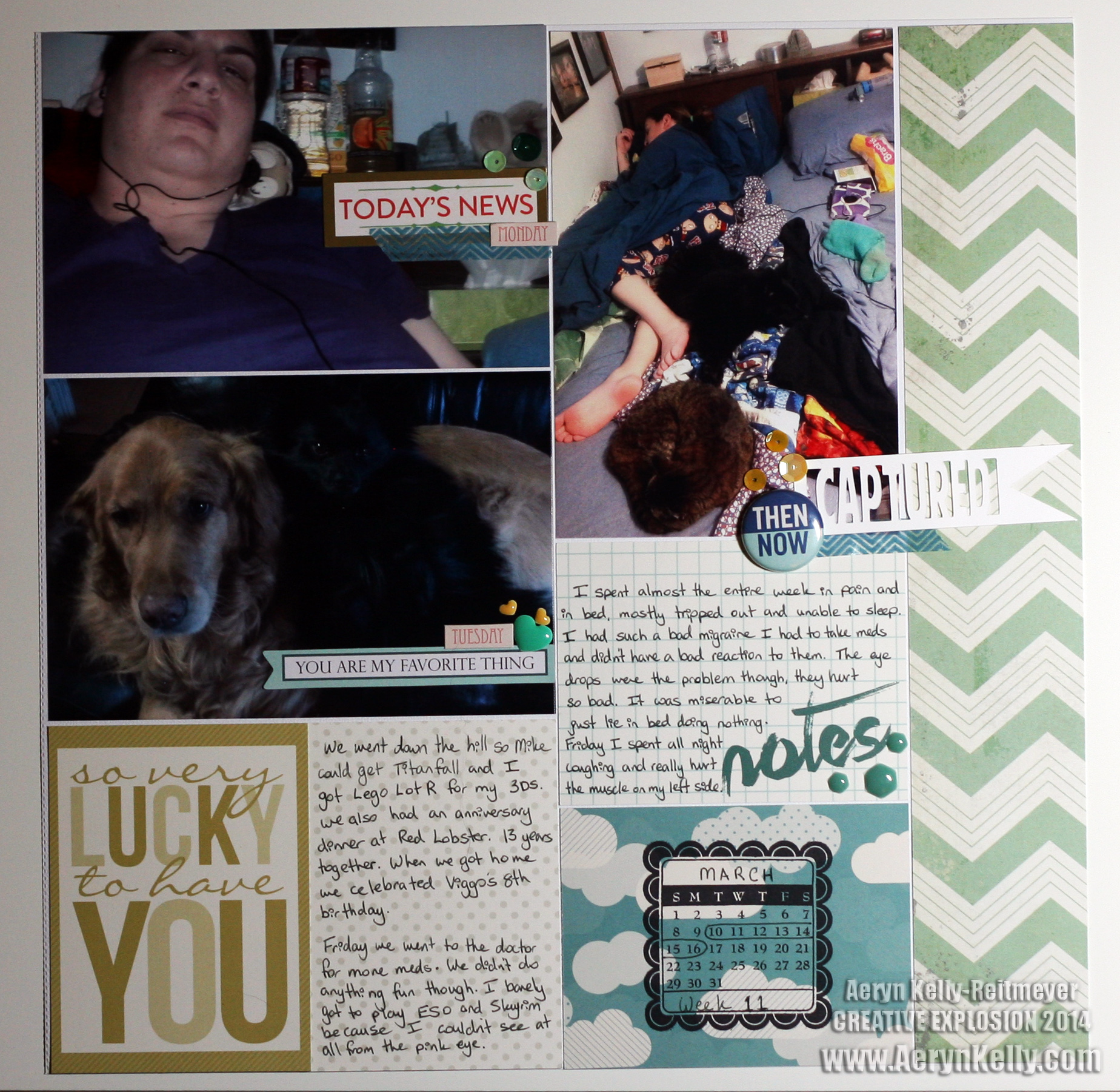 Week 11 was yet another bad week. My pink eye wasn't going away, the eye drops were making it worse, and everything was just going to hell. Viggo had *his* 8th birthday this week.
Coming soon: Week 12, 13, 14, and 15. Gossamer Blue had a little hiccup this month and my April kit isn't arriving until Monday, so I'll catch up with April then.