More PL catch-up for you today, with the last weeks of March. I actually ended up really enjoying using the March kit from Gossamer Blue. They didn't use the traditional, boring green colours. It was fun to use and to mix in some of the other pieces from the previous PL kits I've gotten from them.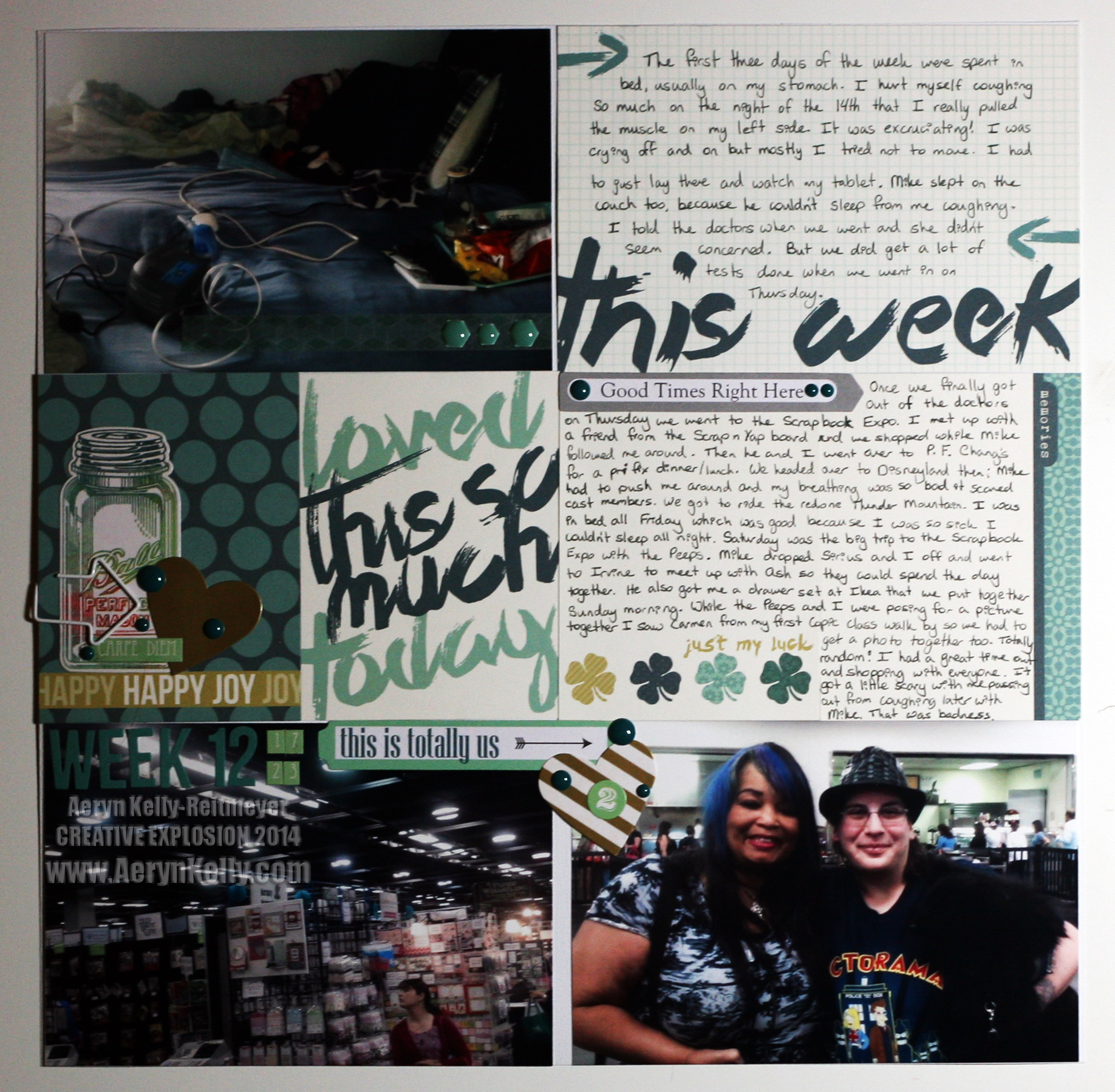 Week 12 was exciting with me meeting up with a bunch of gals from my message board at the Anaheim Scrapbook Expo. I'm going to do layouts with those photos later, so I just included the random "atmosphere" photo I took of the Scrapbook Expo. By happy chance I saw my friend Carmen walking by as the Peeps and I were taking a group photo so I included that picture and journalling about it. The previous days were spent laid up pretty bad so there wasn't much to include about that.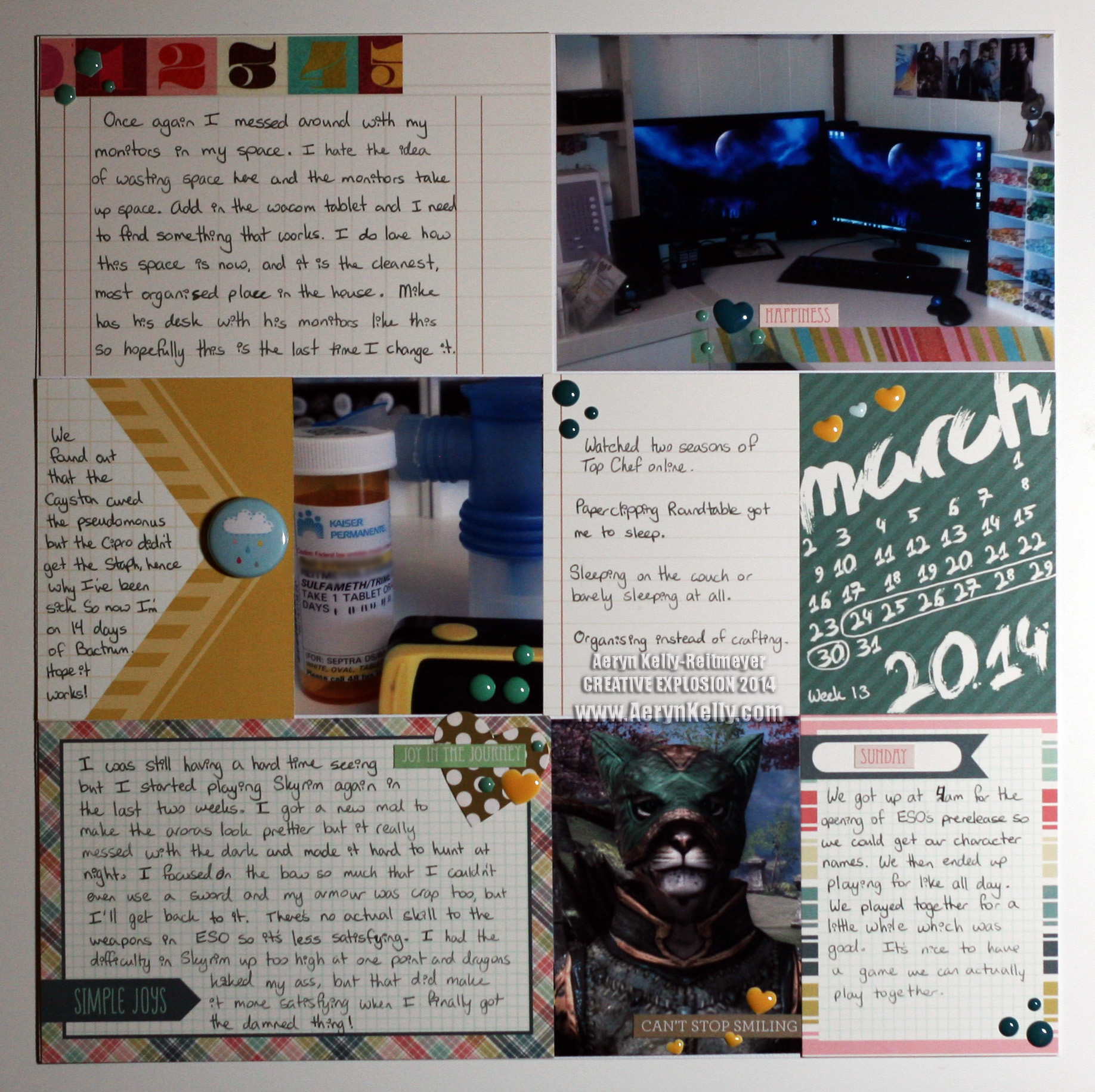 I had a lot of journalling to include for Week 13 and ended up using some cards from previous kits to include an insane amount of white for my journalling. I got prescribed new medication so that was eventful and I spent a lot of time organising and playing video games. It's featuring pretty large in our lives lately.
I got my April Gossamer Blue kit on Monday so I'm working on the first two weeks of April now. I'll share with you as soon as I'm done. Thanks for visiting! I hope you like my March layouts!