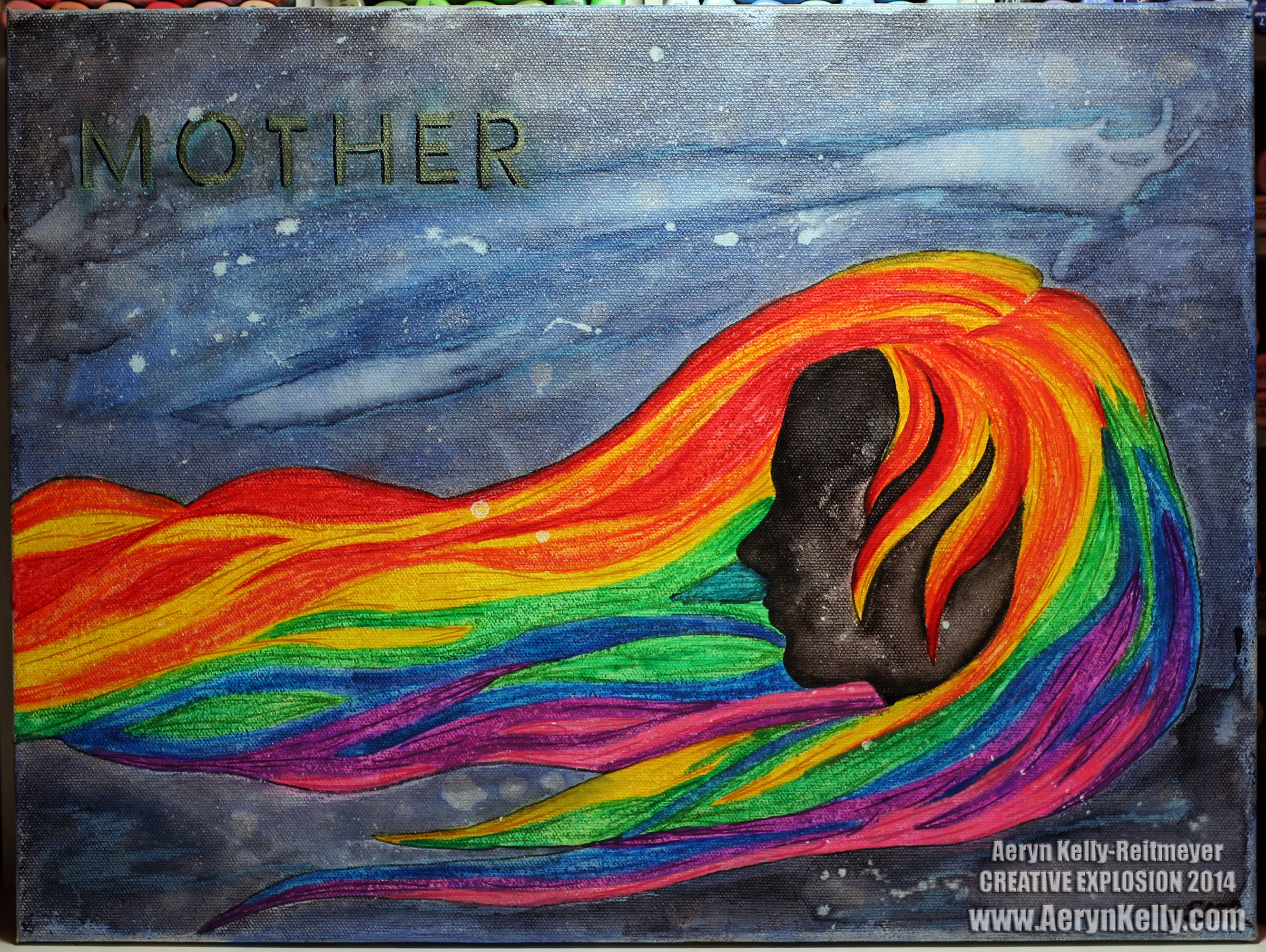 Today I bring you another departure from the general "papercraftiness" of this website. This is the canvas I made for my mother for Mother's Day. It was a pretty long journey, and a stressful one. You know how it is when you have a vision and yet cannot get it to form into reality.
First I started with a sketch of the woman, then painted the background and the hair with Dylusions mist and a brush. The dark blue was done with the After Midnight colour and that was a problem because it wouldn't dry! Days and days and it WOULD NOT dry. I also took exception to the effect that dripping water had on the Dylusions ink. Where, in other pieces, it's been incredibly pretty it didn't work for this project. Days of waiting, frustration building, I took the canvas out and dumped three cups of water on it, washing away all of my work.
The canvas was barely dyed with a faint remnant of the colours and the original sketch that I'd done. I started over. I coloured the hair with Gelatos instead and then used watercolour and a brush to paint over that and get the deep, vibrant colour back. The hardest part was creating the effect of outer space behind her. I slathered on dark blue, black, and lighter blue watercolour, then Distress Ink in Chipped Sapphire and black. I then dripped water on just the space parts and let it dry. I went in with a Distress marker that matched the colours and accentuated some of the drips and streaks that had been created, wiping it with a finger to smudge it. Then I dripped Dylusions White Linen in the space and some more water to create the effect of layers of stars.
The point is, a lot went into this. Many stages, stuff like that. I hope you all like it. I think my mom did. It was kinda hard to tell, she didn't say much about it.