Hello, all, welcome to another Studio Monday! I love doing these, I really do. I think this one is pretty fun, and definitely a divergence for me.
I went to visit my parents in NorCal and I don't tend to travel without crafting. It's not only boring, it's unwise for me not to have a diversion when spending long amounts of time among my parents. The problem I had is that I'm not in the mood to colour. I'm in a PL mood. Which means not brining my markers along and forcing myself to colour.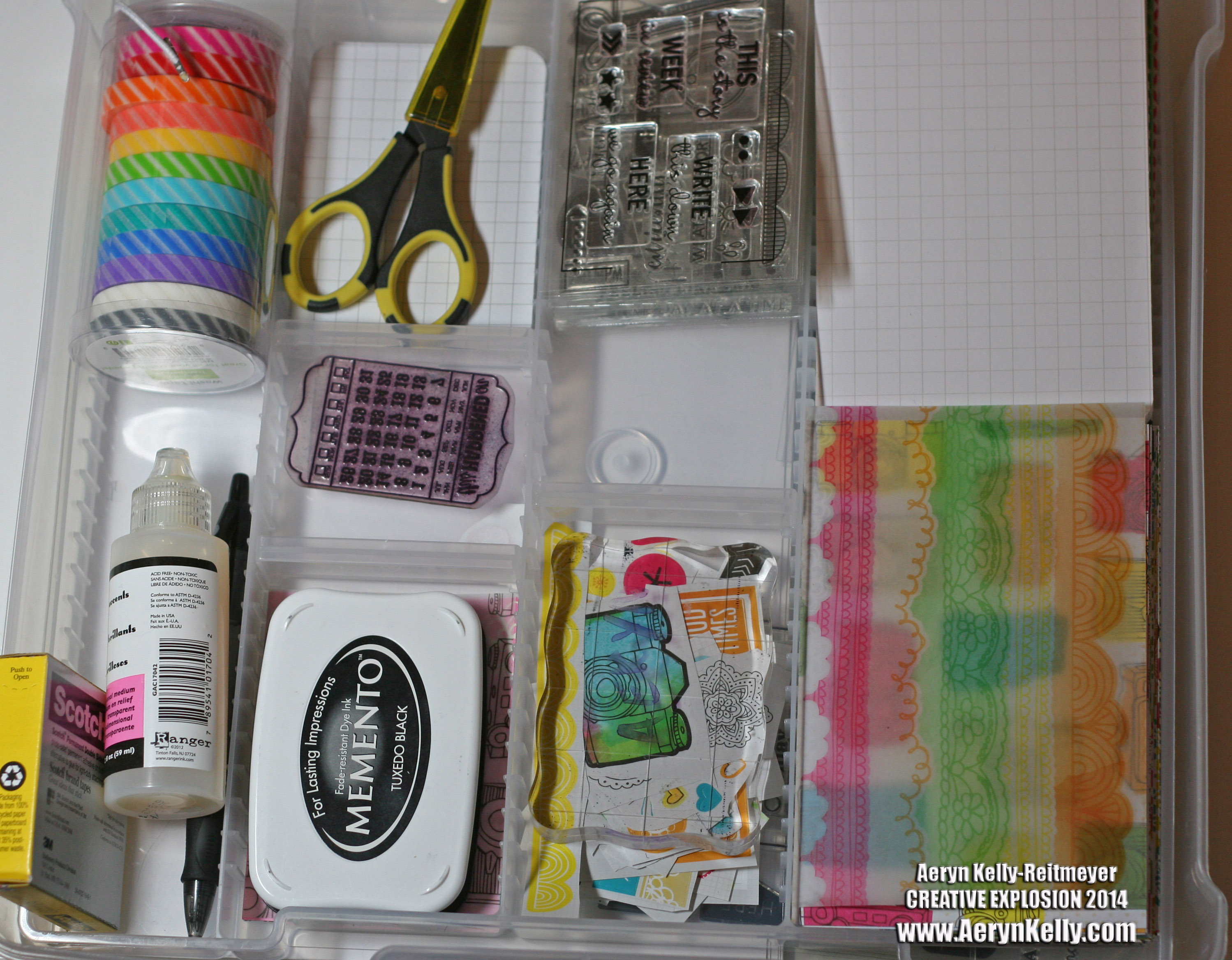 During a sale at Michael's I picked up one of those tray organisers for the Iris cases. People on my message board were singing the praises of it, right? I thought I could put it in my Alex drawer. Stupidly, because I already knew that that drawer is NOT 12x12. So yeah, I get the tray home, it doesn't fit, I can't get back to a Michael's in time to return it, so now I must do something with it.
To travel to my parent's house is just an 8-10 hour car ride, so it doesn't have to be insanely secure. I made random compartments in the tray, took supplies that I have for 2013's Project Life, and tried my best to slot them in appropriately. It is *not* as easy as people make it look to fill these trays, I'll tell you this much. This was the best I could do. Underneath the tray I have bigger stamp sets and the papers that I made notes on for the first half of the year so I can do the journalling.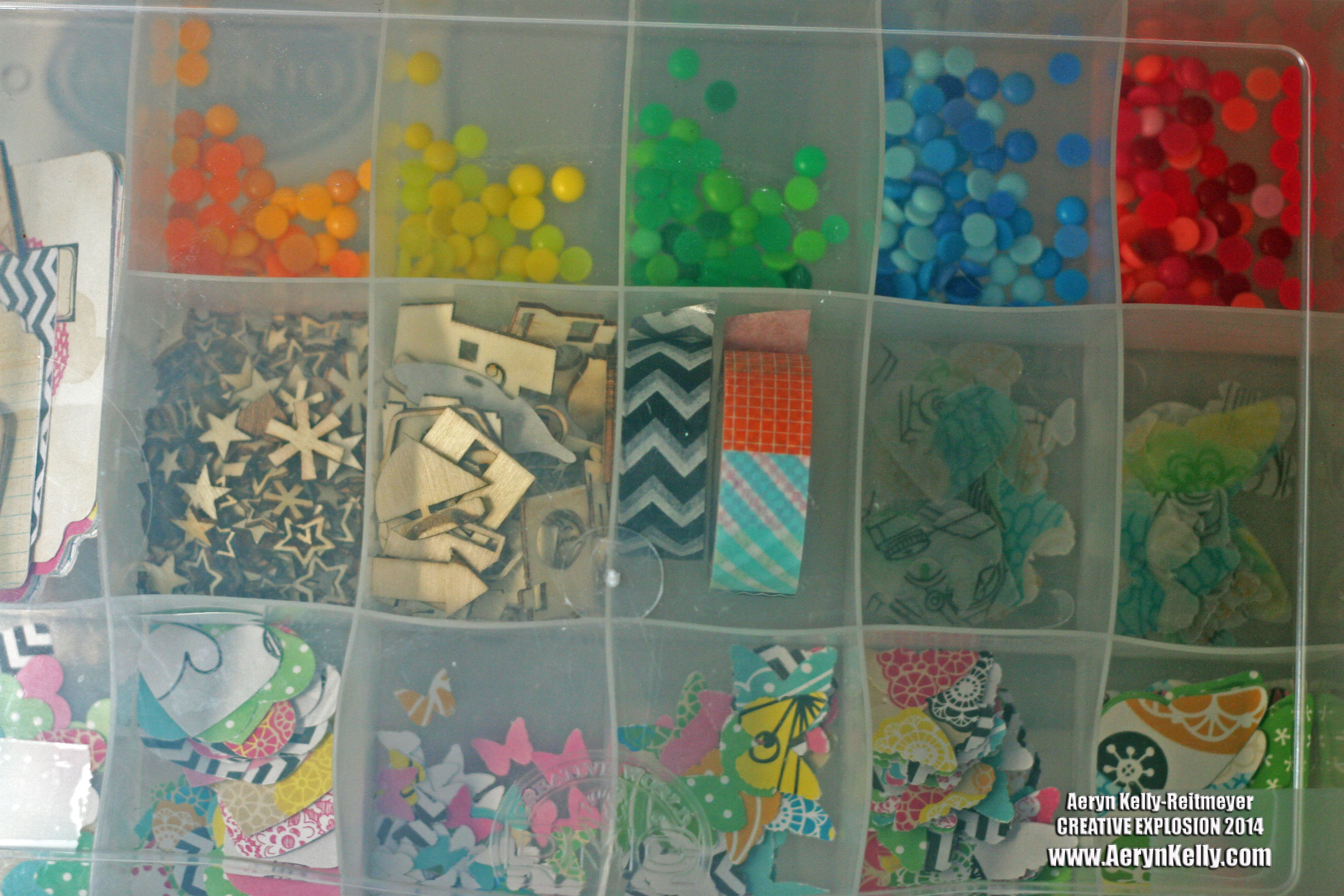 As for embellishments, I'd already punched out a TON of shapes using the paper I had left over from cutting down my own cards from this paper pack. I had them separated in one of these embroidery boxes. Forgive the picture, I'd already taped it closed. To the box I added some of the Perler bead dots I made that match the collection, some washi, a mix of large and small wood veneer, and some tag shapes. All the things I could need for on-the-go Project Life layout creation.
I'm not used to packing to go, so this was very improvised, but I hope maybe you've gleaned something helpful from this post. Thank you for visiting today; please come back again for another Studio Monday!