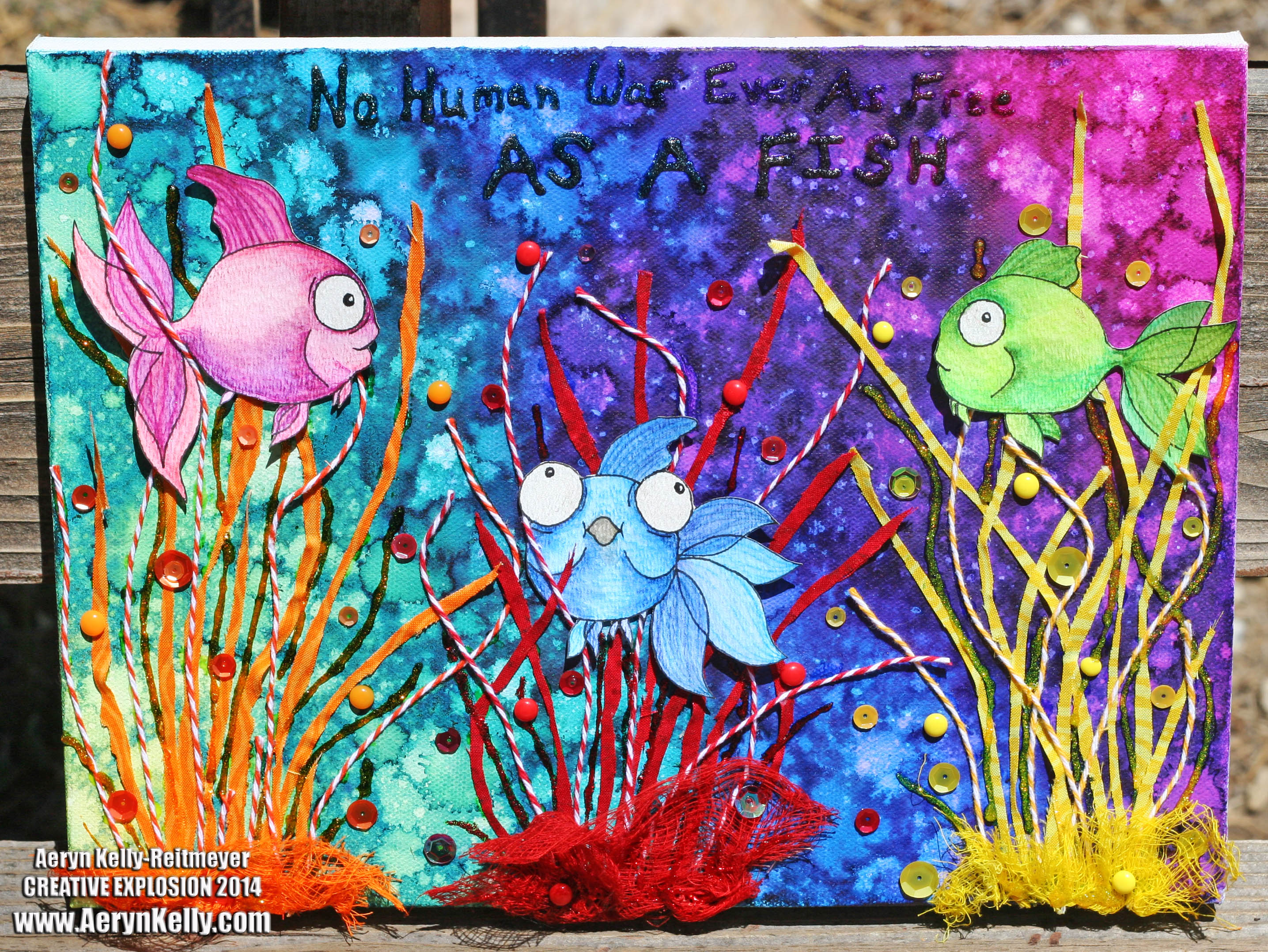 I bring you another mixed media canvas today. As I mentioned, when I filmed my how-to video I ended up with three of the same canvas. The first one I finished is here:
Take Me Away
. This is the one from the actual video you saw.
I had the idea for seaweed first. I don't know where it came from. I was thinking more chunky fabric pieces, but it turned out to be little strips. When I couldn't rip them this small, I just cut them. Then I added twine and Stickles to create a fuller plant look. I then drew the goldfish and watercoloured them. The words say "No Human Was Ever As Free As A Fish. It's a truncated version of a quote I found.
I hope you like this piece. I am happy with how the fish came out, the way they were drawn and their watercolouring. I'm probably going to work more with fish, just because they came out so well.
Supplies:
Fabric
Twine
Stickles
Sequins
Watercolour paper
Melted perler beads
8x10 treated canvas
Dylusions Ink Sprays
Faber-Castell Pitt pens
Ranger Distress Markers
Derwent Inktense Pencils