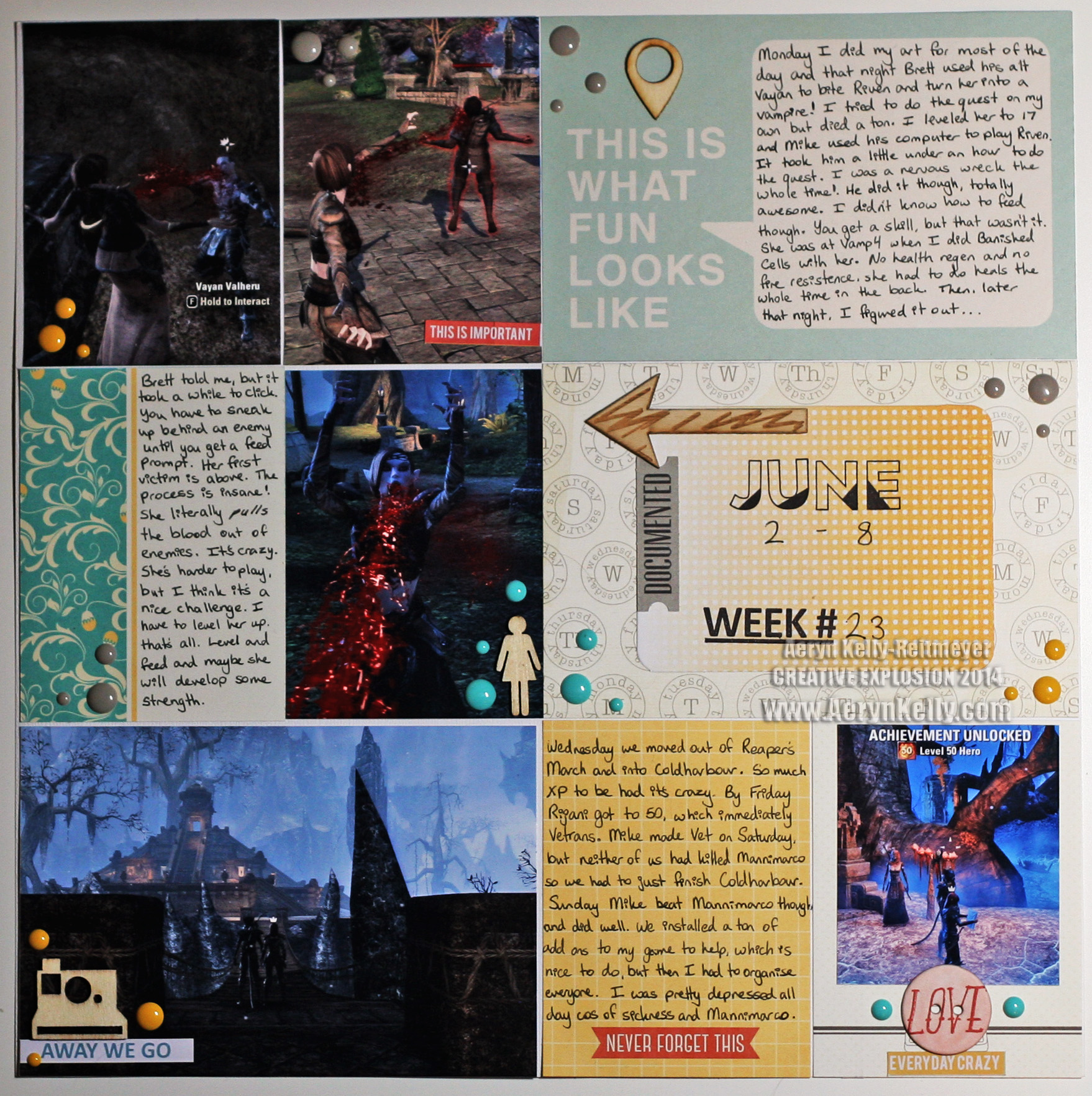 For this week's Project Life Sunday we move into June finally. I had a hard time with this one. When I got the kit I was very disappointed. I don't know what it is, but it seems every kit club ever has decided MAY is very bright and beautiful, but when it comes to June, no, dreary and crap. Club Scrap used to do the same thing. Bugged me to no end. See, June is my birthday month. My birthday is actually on Tuesday. Do I want to celebrate my week with a boring, dreary coloured layout? No. I don't.
Since this was only the first week of June I tried to pick out some of the colours that were a bit brighter, but I brought in a card from a Pink Paislee set that came in one of the May add ons and a card from Simple Stories too. They mostly match and brought in more colour. This week was completely about Elder Scrolls Online so that's why all the photos are from the game.
I'm hoping to be able to keep the bright/happy feeling for the four weeks of June and counter the kit's insistence on drab and boring. Thanks for coming, and please visit again!