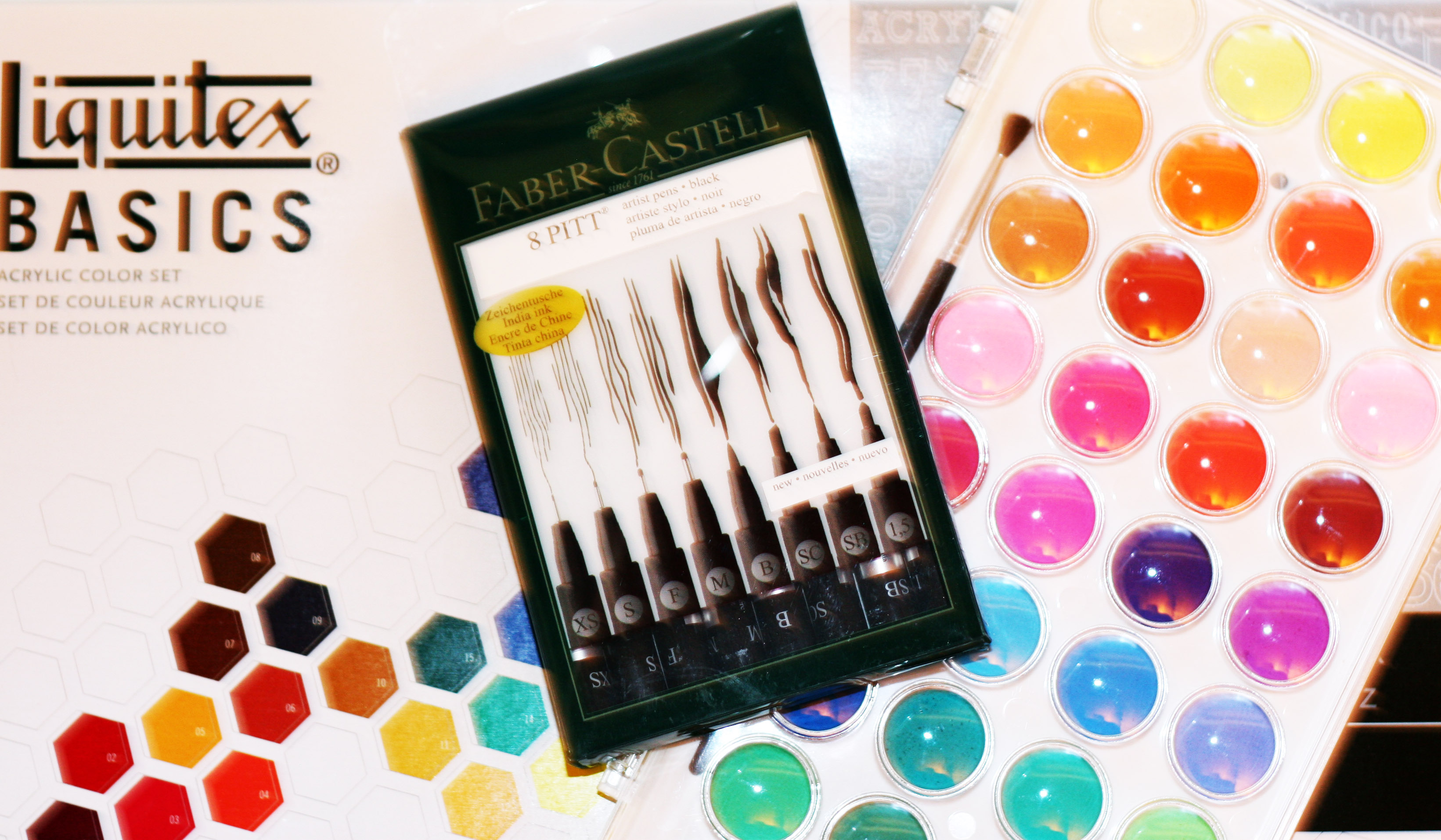 This week's Studio Monday chronicles me moving more into "real art". Not like "oh, someone made me some pretty paper, so lets put some photos on it and call it done" but more "hey, let's take some random art supplies and see if we can make something that doesn't completely blow". Yeah. It's pretty hard when you can't draw, but whatever, I'm developing my own style. On Saturday Mike got me more supplies. Seems the ideas in my head need a LOT of supplies that I just had no use for as a scrapbooker and cardmaker. I got a nice (but cheap) set of watercolours, a 24 "basic" set of acrylic paint, and some super PITT pens from Michael's, along with a bunch of canvases. I put a lot of time into these things (especially drying time!), and I'm having fun experimenting. This is why a buying freeze would never work for me. I have SO MUCH FUN exploring new things and new avenues of crafting and art. I like being taken by the creativity, not being bound by "oh, well this is what I have on hand". The things I've made this week would not be possible, physically, with what I had at the beginning of the year. With the Distress Inks and the Dylusions and the paints and the watercolours and the pencils it all becomes possible and I can follow my creativity wherever it wants me to go. Expanding and exploring my abilities as I go. I love it!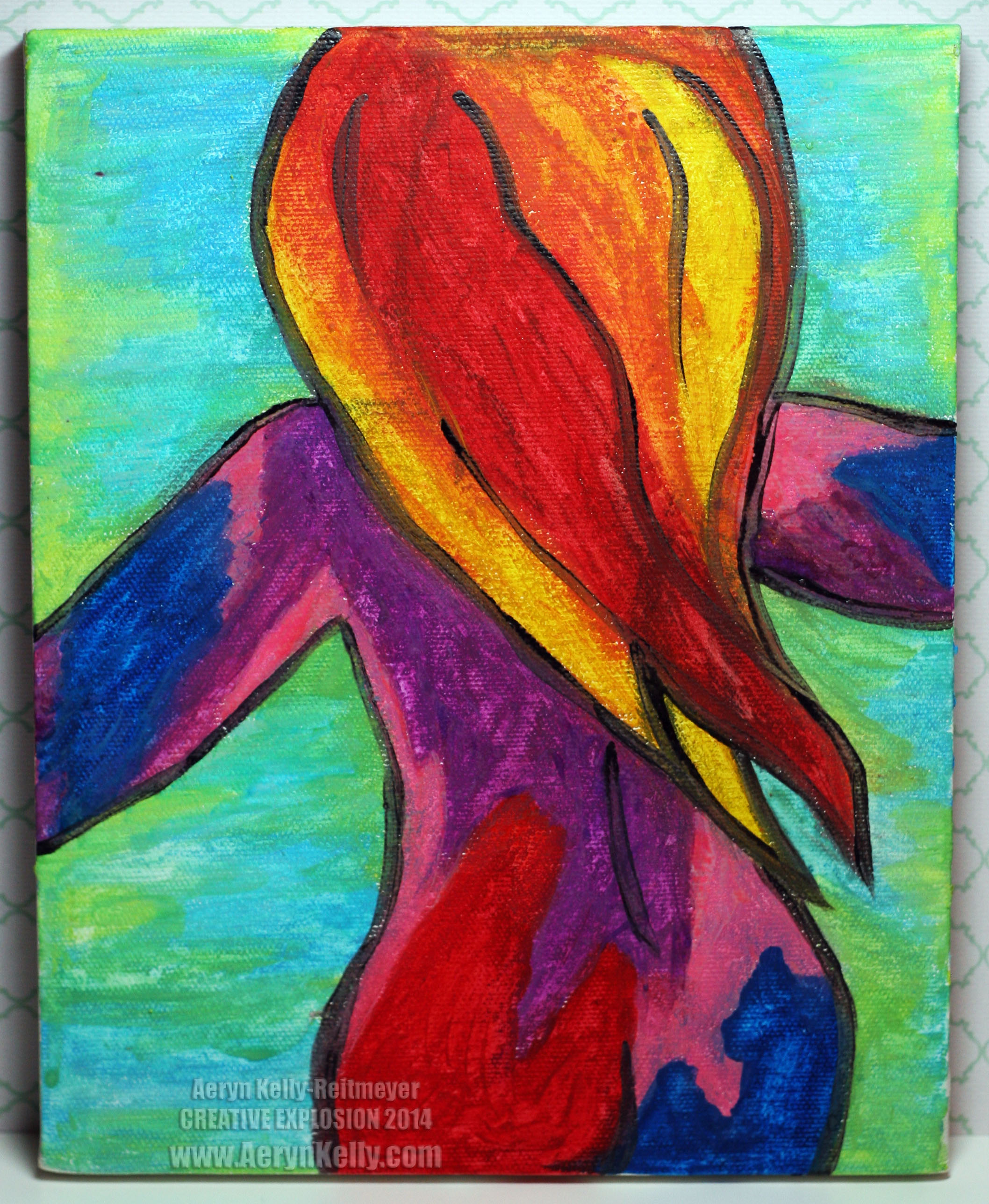 Yeah, I don't know what's going on here. I'm trying though, that's the point. It didn't turn out too terrible, and she's tastefully nude so it's technically art. She's done in Gelatos and watercolour. I'm going to experiment, see if I can make someone a little more... less crazy. But yeah. I seem to like working in rainbow, so she's very colourful.
I also made this for y'all. It's a video of how I make my backgrounds for my mixed media canvases. Some of them anyway. People say it's okay, so I'm happy with it. I've finished one of the canvases that uses this background. It's for sale here:
Take Me Away
. The current bid is $100 and bidding ends on Wednesday at 8pm PST. I'm going to open up a real Ebay account for the next canvases I sell, but I figured it'd be rude to switch it up now. Just comment/email/private message me if you'd like to make a bid and I'll update it.
Anyway, I hope you like the video, the painting, and I'll have more coming soon! Thanks for stopping by this Studio Monday!