Today I bring you sequins for your Studio Monday. While doing a shuffle of my albums and trying to organise my Project Life for previous years I realised I needed another PL kit subscription, so I joined Scraptastic's PL kit. The biggest problem with that? Sequins. For some reason Scraptastic thinks that sending a package of sequins with every. single. month. is a good idea. I already had a small stash and I had no more little baggies. I needed another solution.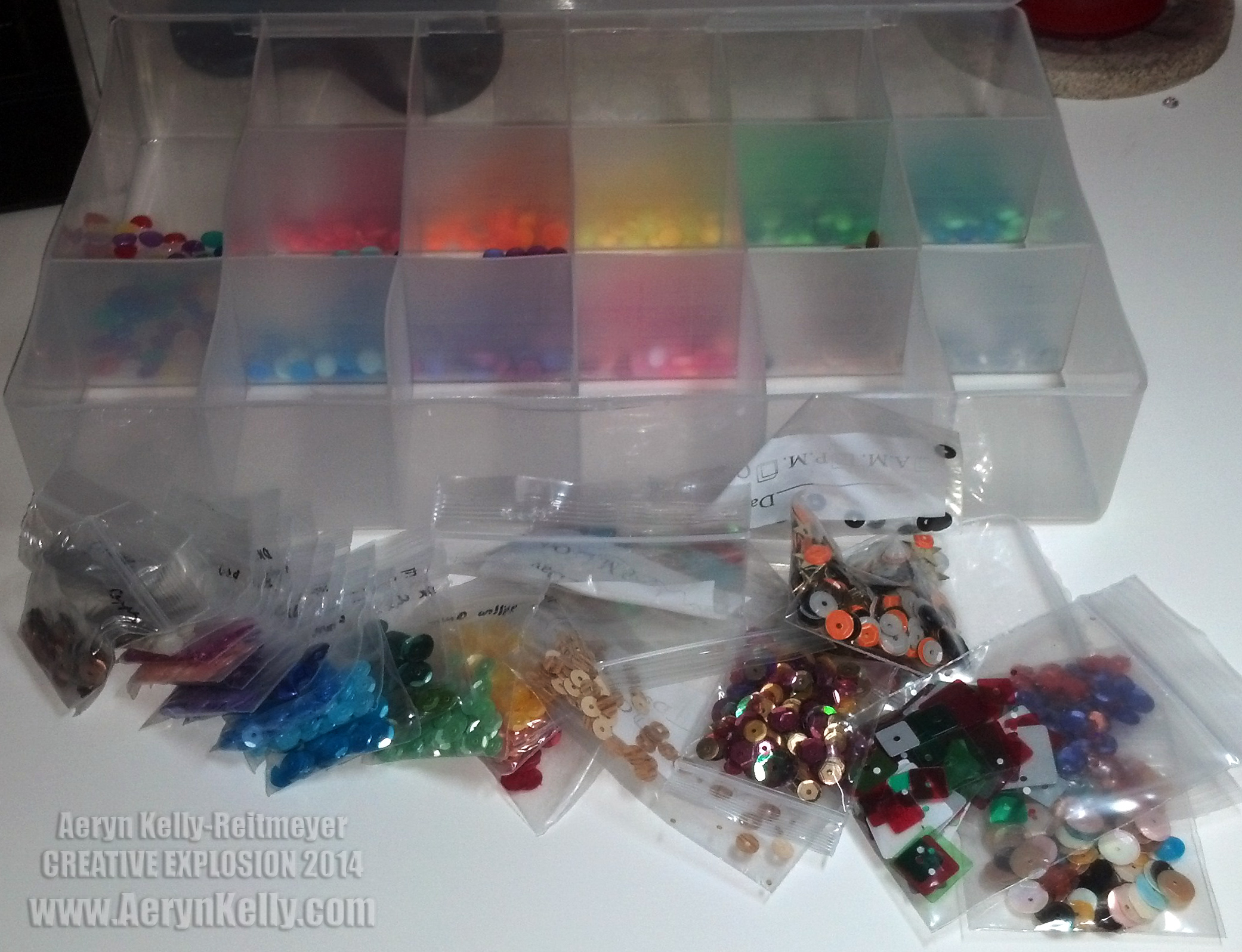 I bought the embellishment organiser for my home-made enamel dots. I was able to consolidate them into colour families and made some space. The pile of rainbow sequins is from a group buy from my message board. The rest are from Scraptastic except the obvious Christmas ones and the little packet of Halloween.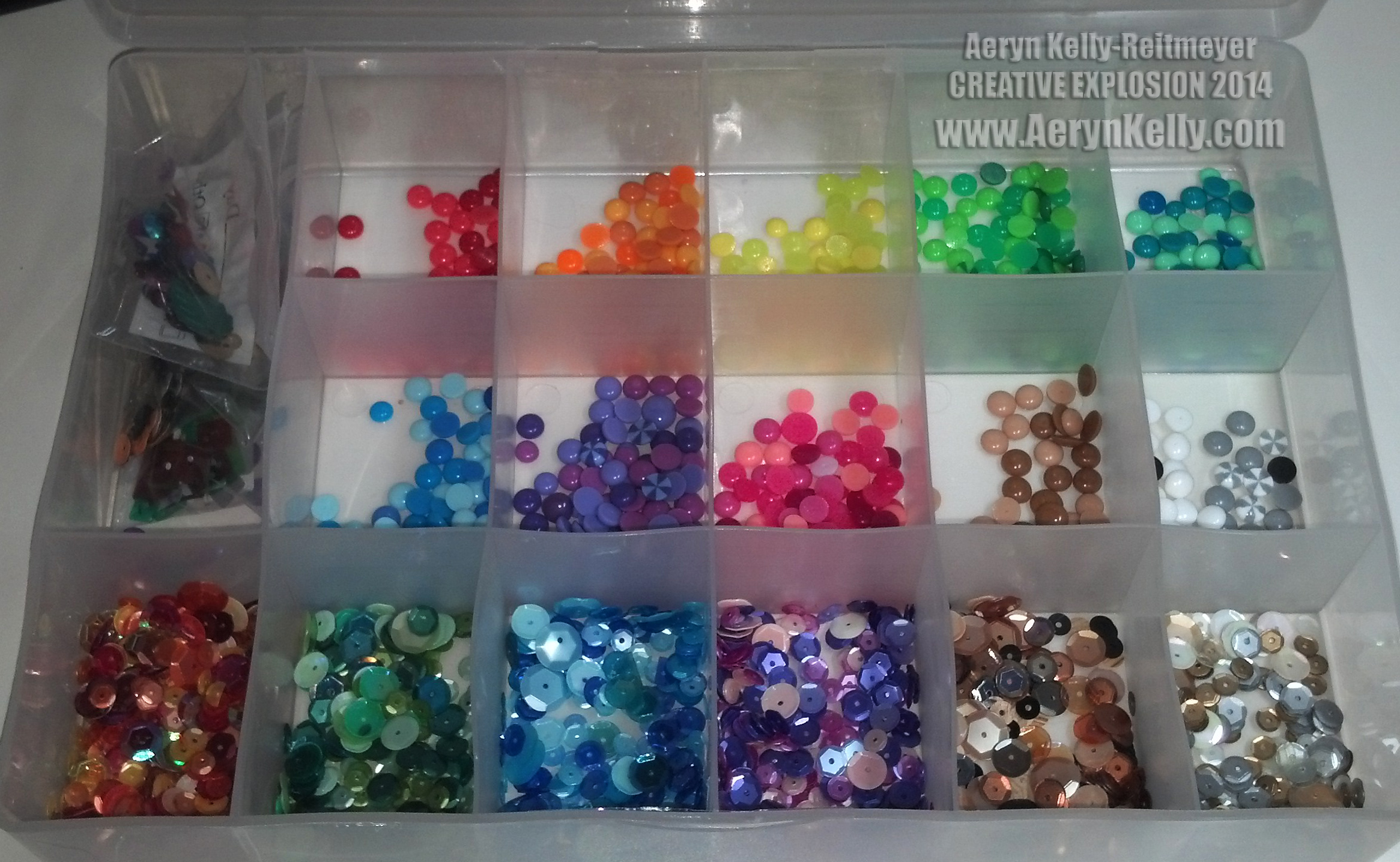 Here they are organised. I had to combine red/orange/yellow because I needed to separate the other colours, but it turned out I had a whole lot of those colours. Lots of red and orange from Scraptastic, I think. It was a little difficult to do this. I turned on a TV show and just separated things out, but this mountain is known for its excessive static. The more I touched the sequins the more they wanted to cling to the sides of the cups as well as my fingers. Point is, it's done, and I can actually see which colours I have and how to get them onto projects. I've already used many when creating one of my canvases. It was much easier to see them by colour. Of course, in doing this I've seen holes in the colours I do not have represented. Perhaps those holes will fill in with my next Scraptastic PL kit!
Thanks for visiting this Studio Monday! I hope you'll drop by again soon!