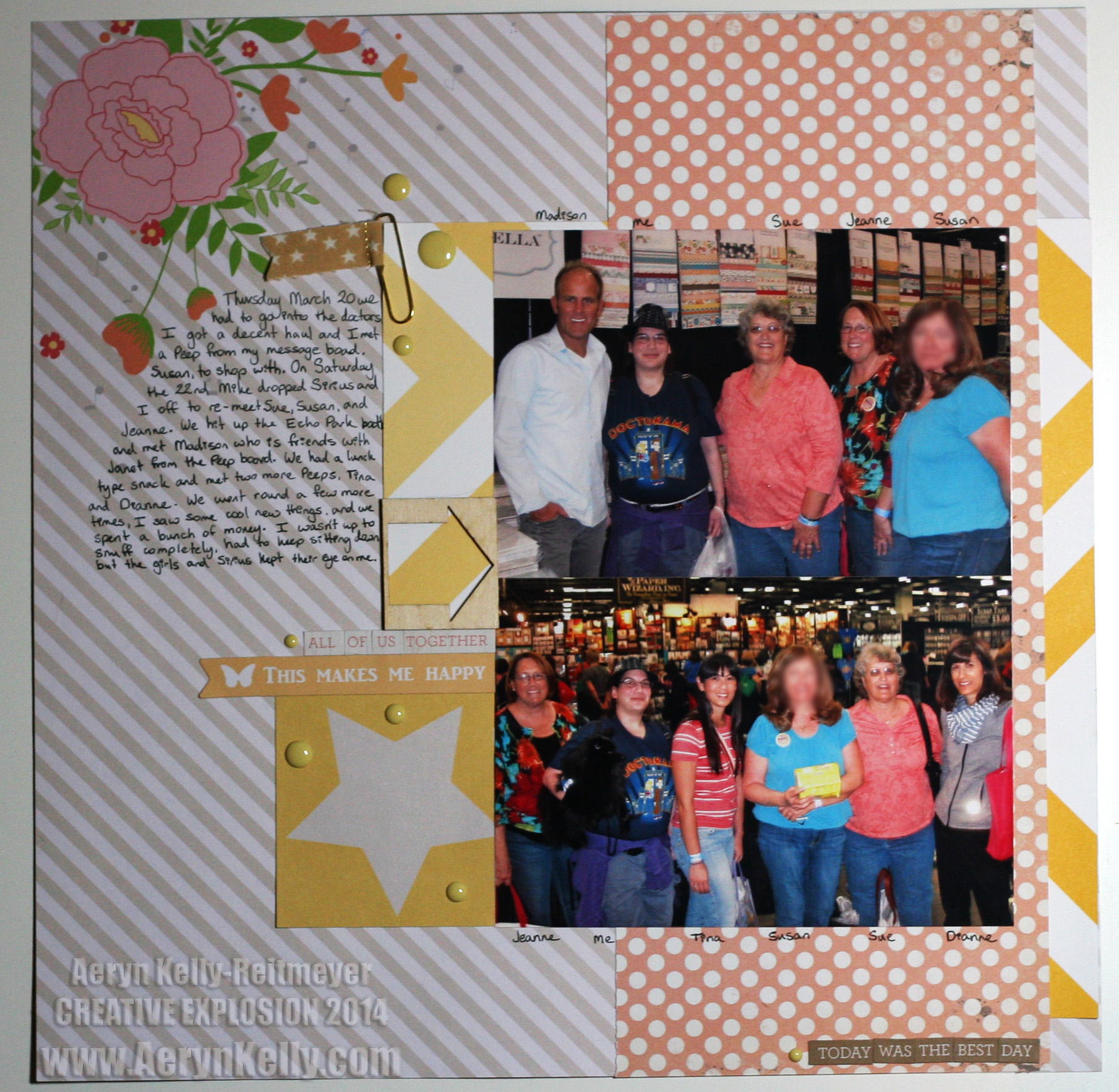 In March, for the Anaheim Scrapbook Expo, I was able to meet up with a bunch of gals from my message board, the Peeps. I don't get to socialize a lot, as you might imagine being as sick as I am, so it was great to get out and see people I've been talking with for a while now. And to shop, gotta love shopping in a big group like this!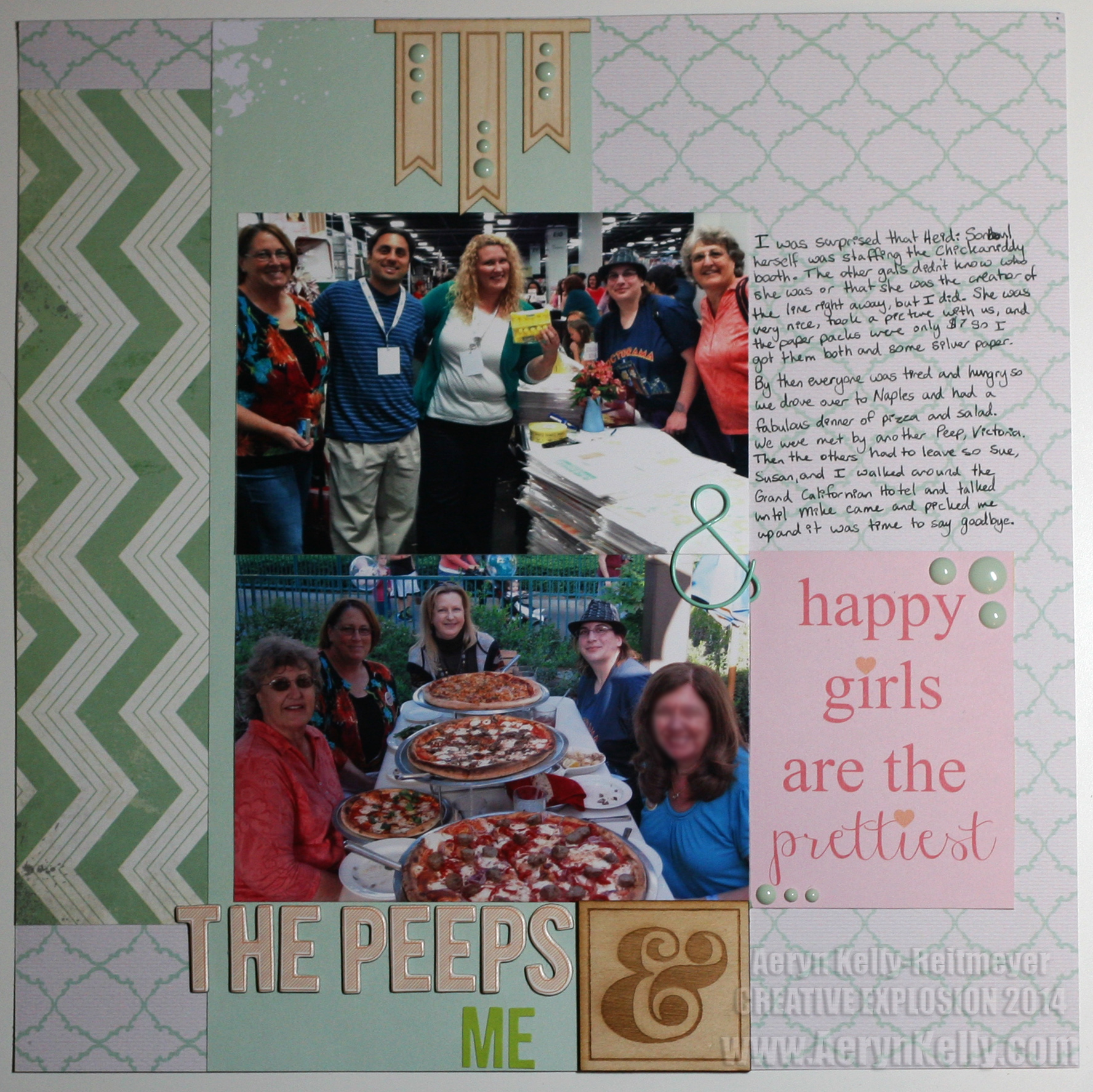 I ended up needing to make a two page spread, which I don't usually do, but I think it came out okay. We also met Heidi Sonboul while we were there, so I figured I'd use some of her paper for the layout. Most of this stuff came from Gossamer Blue's March paper kit and a few things from the Life Pages kits I've gotten this year.
I hope you like my pages. I'm trying to make sure I actually make layouts for the events that have happened this year, but layouts have been tough for me lately. Don't know why, but it's like "blah" in my brain so I'm going slow with it.