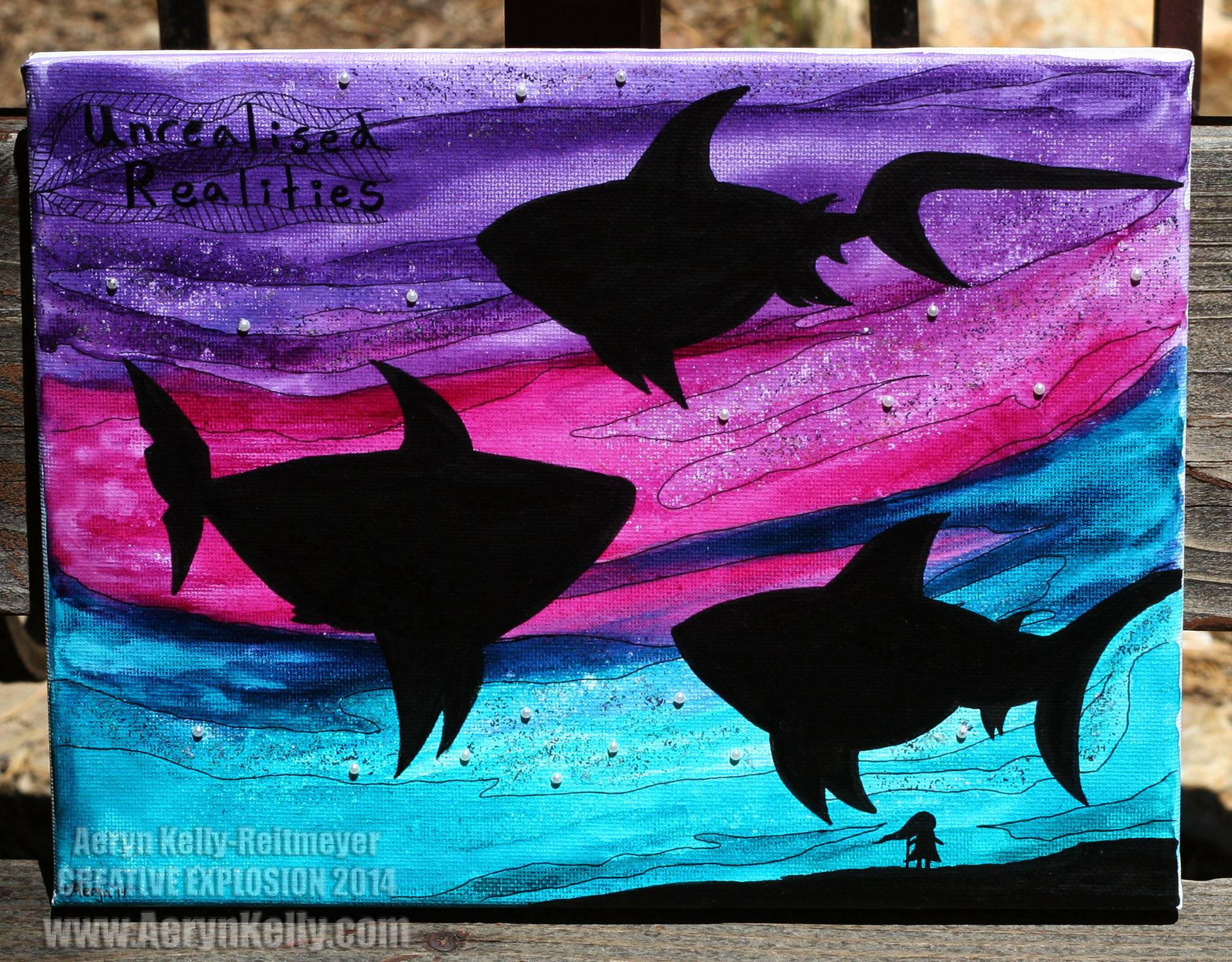 I come with YET ANOTHER canvas today. I know, I know, you thought this was a scrapbooking/cardmaking website. Yeeeaaahhhh, I think there's a reason I was vague with that when choosing the name. Creative Explosion seems to cover everything now.
Tuesday the package with these lovely India inks arrived. I first organised them into rainbow order, properly, grabbed a cup of water, a brush, and just started messing around. I'd never used them before, didn't look up how to, just figured I'd run with it. I started brushing on the teal, then went pink, to purple. I dripped water on, did some streaking with the brush, but no real plan. Then I added the girl who features in a lot of my work now and outlined the weird streaks of colour with a pen.
Feeling it needed more I used some shark illustrations that I've done to trace and create silhouettes in the sky. Then I used water, glitter, and pearls to create a sort of "stardust" effect on parts of the sky. Embellish it a bit, you know? Anyway, I hope you like it. I like adding different things to my paintings, making them dimensional a little even, so they're not just simple illustrations on the canvas.
Supplies:
India Ink: Teal, Turquoise, Red Violet, Violet, Black
Faber-Castell Pitt pens
Pearls
Stickles
8x10 canvas