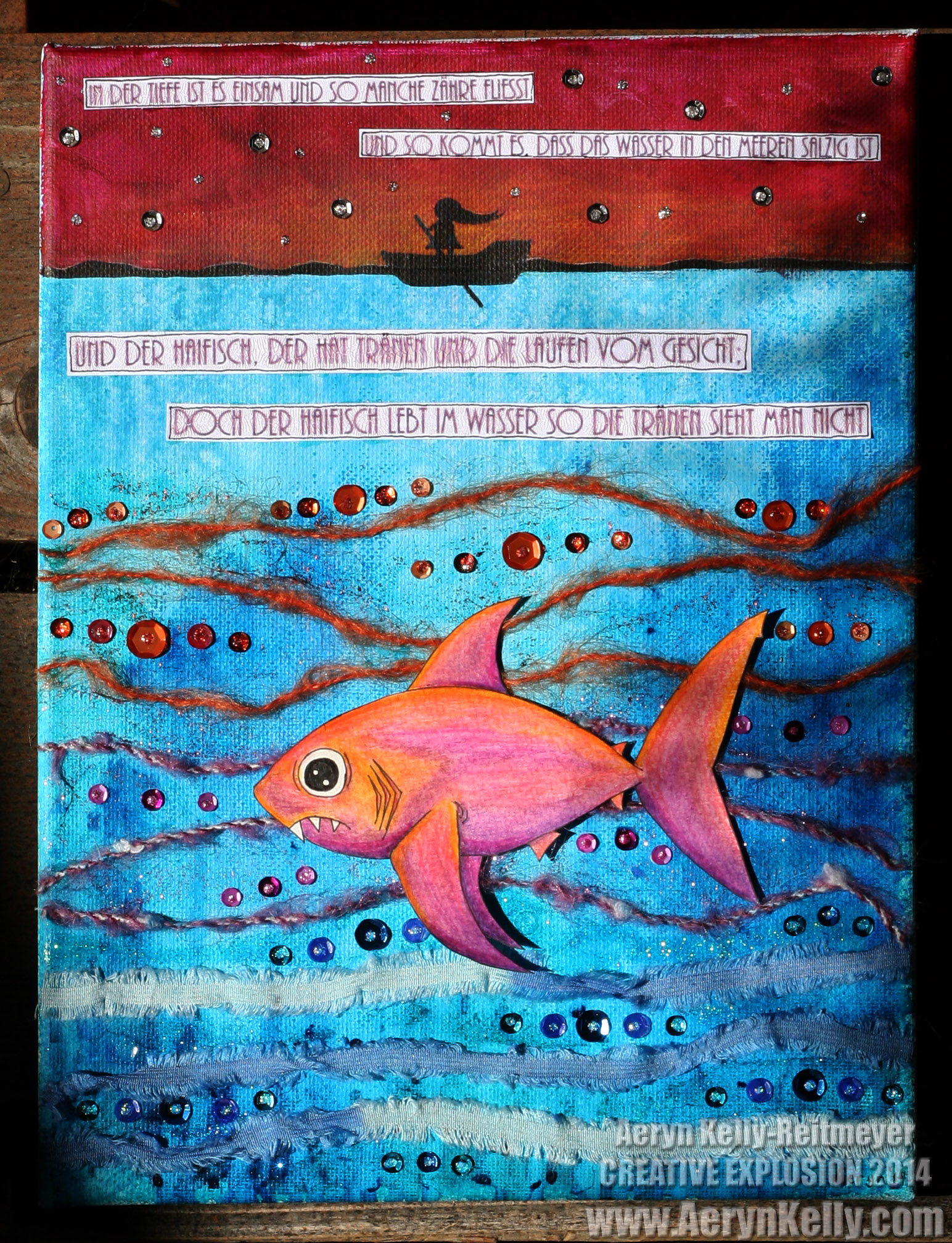 I present to you: "Haifisch". I got the idea, and the words, from the Rammstein song of the same name.
I decided to keep it in the original German for the piece because it just "felt" better. I tried to keep the feel of separateness, between the shark and the little girl (see, there she is again!) by keeping their colours similar, but different. I also tried to capture the feel of movement of the water around the shark.
The background was a bit of a failed experiment. I was hoping for a different effect, but it didn't work for what I was looking for. I ended up propping it up and just spraying the crap out of it with water. Out of necessity springs invention. I grasped around for ideas and then just went with it. I wiped off the top portion of the canvas, painted it with acrylic, drew the shark, and then just started gluing down the embellishments. Anyway, enough babble, it's not that complicated! I hope you like it and it works for you!
"Literal" translation:
In the deep it is lonely
And so many a tear is shed
And it so happens that the water
In the oceans is salty
And the shark, that has tears
And they run from the face
But the shark lives in water
So no one can see the tears
Poetical translation:
It's lonely in deep water
So many tears are running free
That explains, then, why the water
Is salty in the sea.
And the shark, well, he is crying
Down his face the tears now fall
Yet the shark is living in water
So we don't see tears at all.