Back again with a few more weeks from 2014!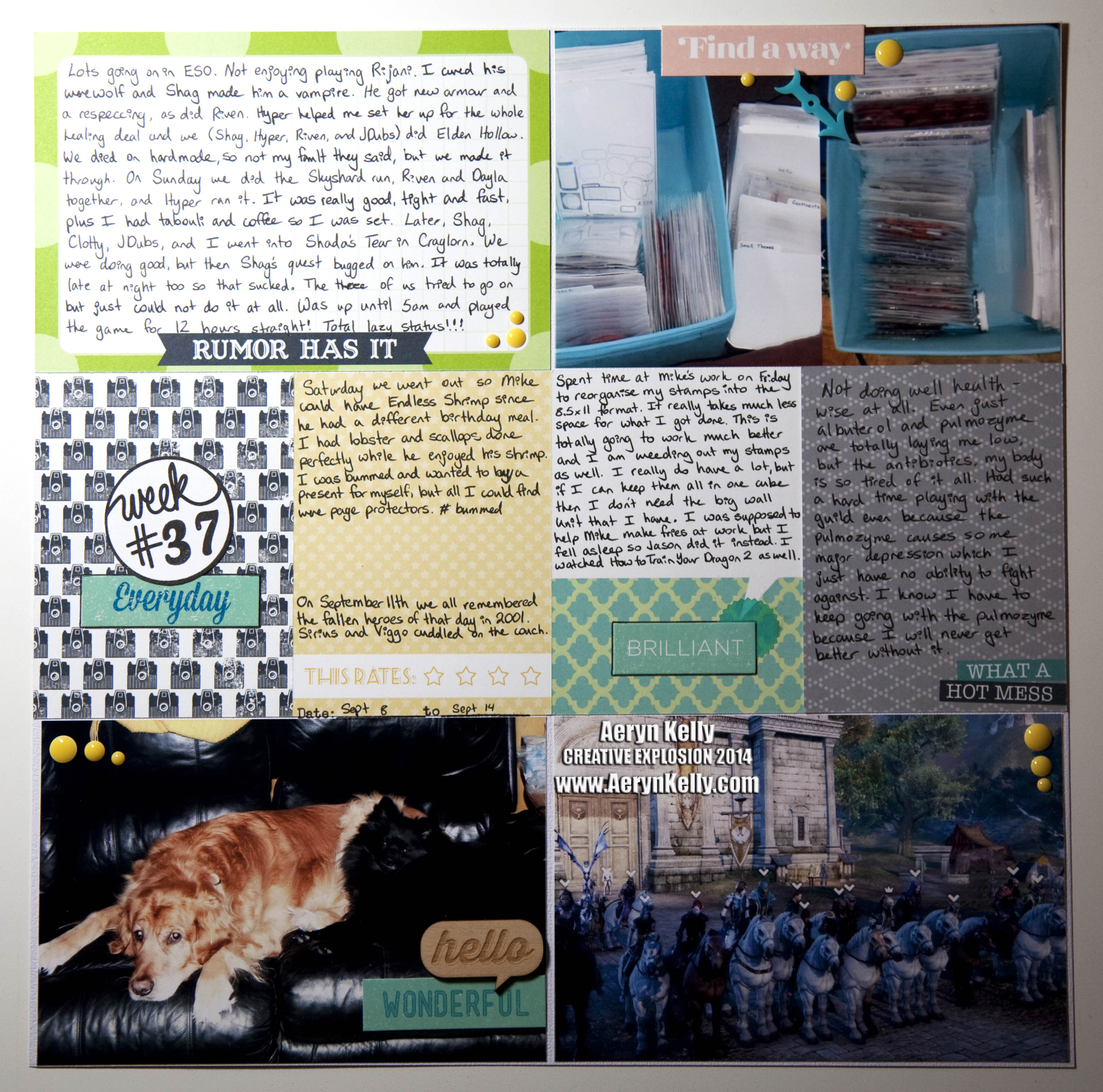 Week 37 had some challenges and some excitement, both in-game and out. My health was really bad, and the medicine side effects are depression, so that's fun too. Had some challenges in ESO as I got Riven into the more complicated dungeons and veteran content. I also started re-organising my stamps, again, into an 8.5x11 format. I tried to stick with a simple colour style for this layout, but since there was already a lot of teal I went with what worked.
This week we got to go to Disneyland, got new armour for our ESO characters to go along with Update 4, and Mike had his second week of Farsight league bowling which... didn't go well. This week I was able to just go with teal and white. I used some of the larger wood veneer I had in my PL stash and used up a few of the rubons we got with the September Gossamer Blue kit.
I hope you enjoyed this week's layouts. I'm working on 2015's layouts too, so you'll soon get to see those as I'm making my own cards for it! See you next week for Project Life Sunday. :)