I have a total of four Project Life layouts for you today since I've been missing this opportunity a few weeks in a row now. You'd think I'd be able to post more often, since it's not like I'm super busy or anything! Anyway, on to the layouts.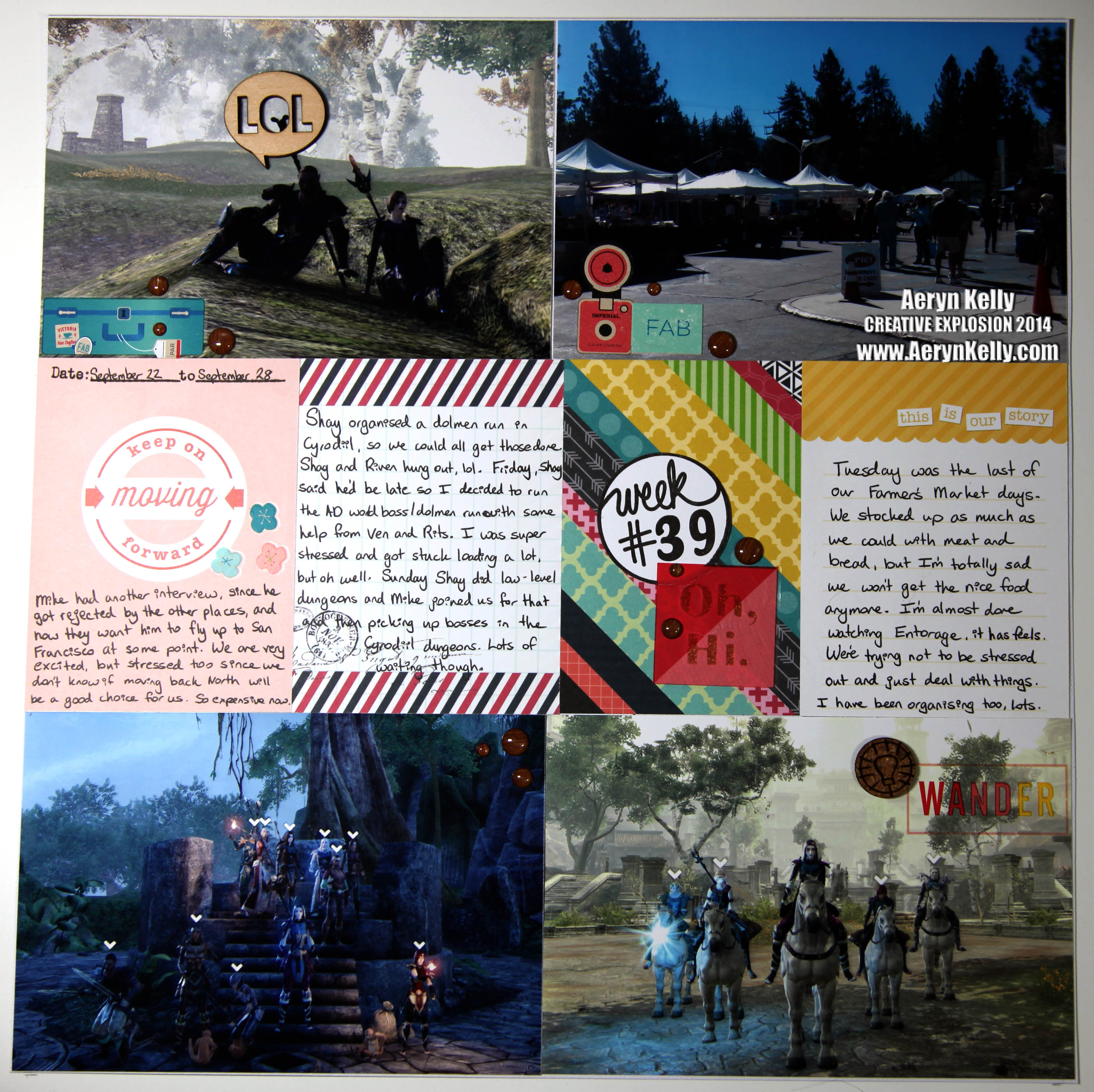 This week was a mix of personal stuff with a lot of guild events. Pretty cool when we can get a bunch of members together and I actually ran my first event too. For the layout I tried to use up a lot of the Shimelle rubons that came in one of the Gossamer Blue kits. They're a bit random, but I think I made it work since the colours of this month's kit were kind of all over the place, as you can see from the title card and all the crazy colours in there. I used woodgrain enamel dots and cork bits too.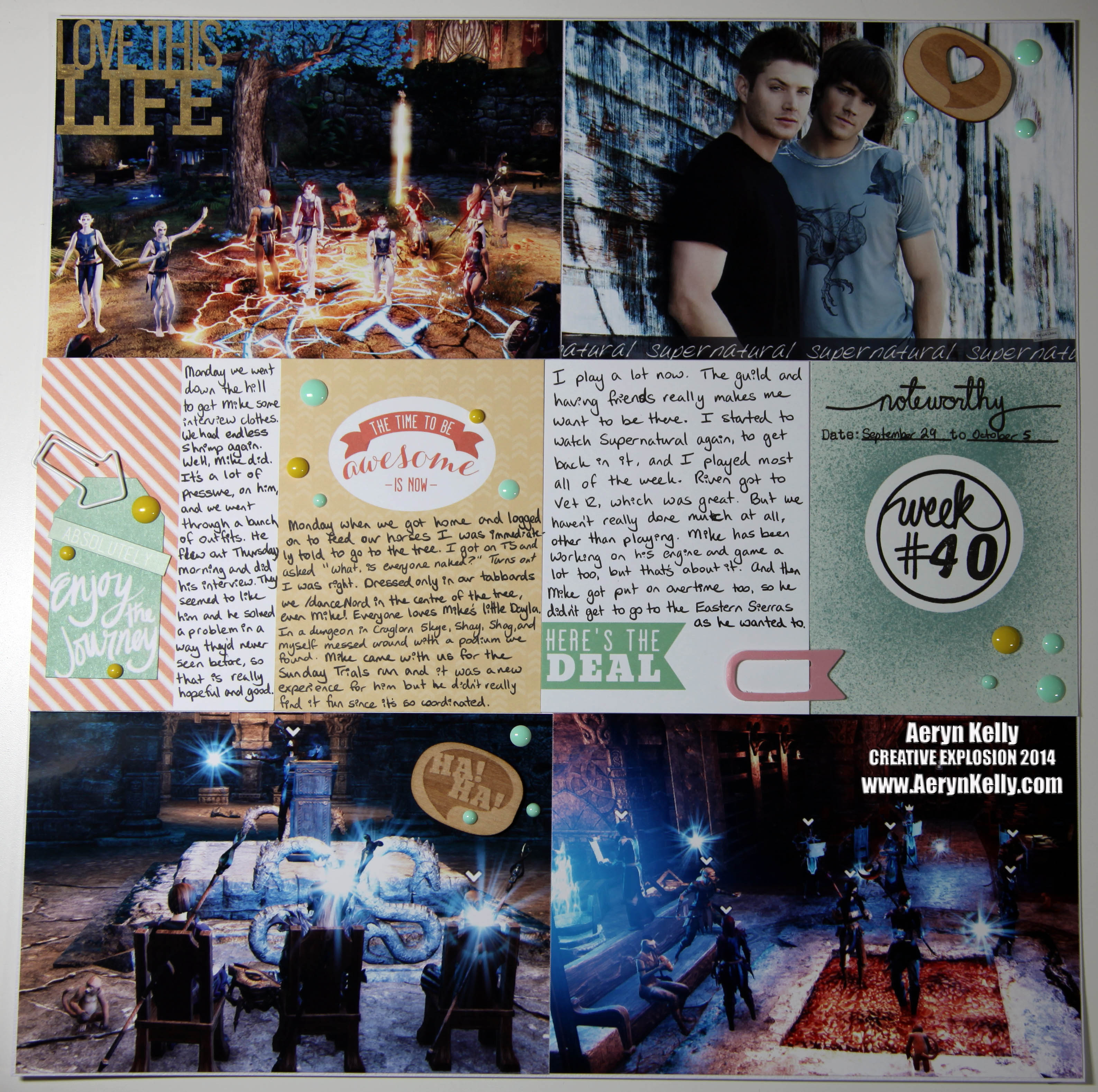 The middle card here, the "here's the deal" card kind of explains that, yes, there's a LOT of Elder Scrolls Online photos in our PL because, well, that's our life a lot. Not only do we play together, but we play with the guild, and I play alone while Mike is at work, so it's going to show up a lot. I went with some of the pastel cards from this kit to add colour to the darker game photos.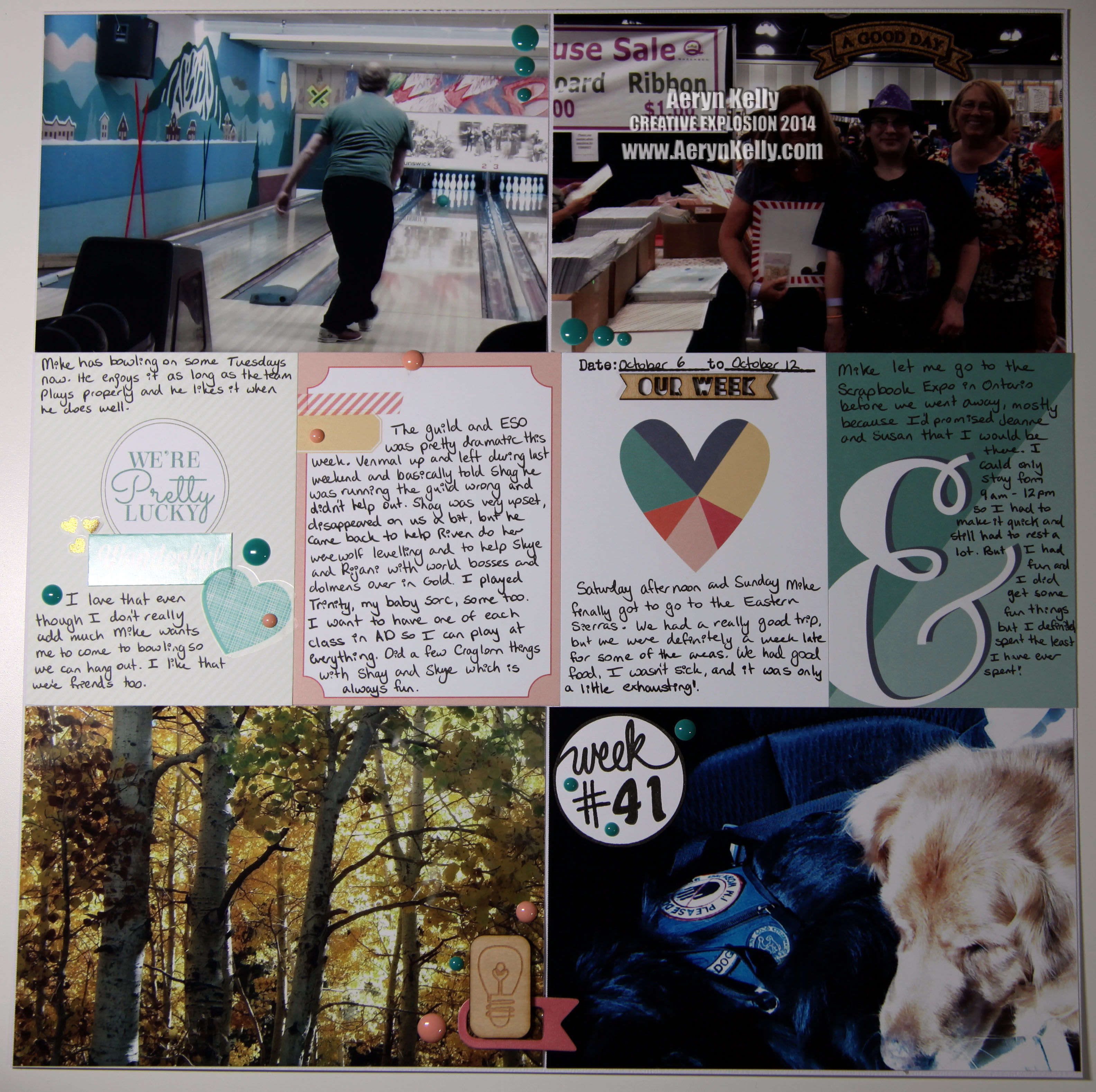 This week a lot happened. We had a few personal events during the week, including Mike doing Farsight's bowling league night, me seeing Peeps at the Scrapbook Expo (yes, I meant to put the watermarker over the shy Peep's face), and that same day we went to the Eastern Sierras. It was kind of hard to fit in all the journalling for this week so I went with minimal embellishments on it.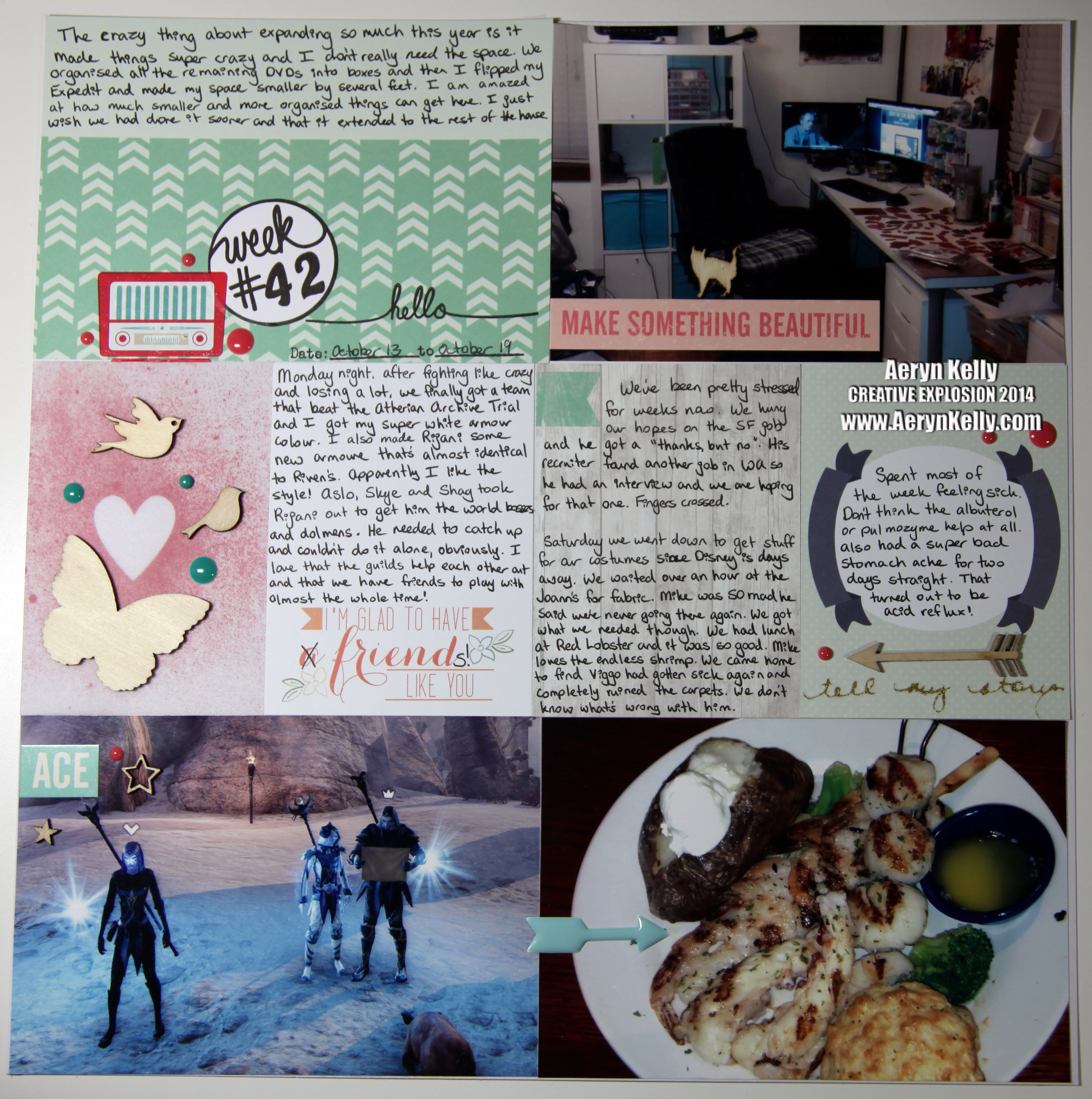 And lastly for this week we have some organising, some questing, and some dinner out. Mmm, that lobster was so good! More mint and pink with this layout. I have to say that I'm going to enjoy making the 2015 cards myself just to hopefully not have to use so much mint and pink! I added wood veneer and a few rub ons to the photos for this layout.
I hope you enjoy these layouts and we're getting closer and closer to finishing up this year. I did a complete 2014 Project Life so there's still more to see. Hope to see you again soon!