Since I wasn't able to post all of 2014 yet, I'm going to do a few layouts at a time for you until I catch up with 2015 and... you know, until I've actually *made* 2015 layouts!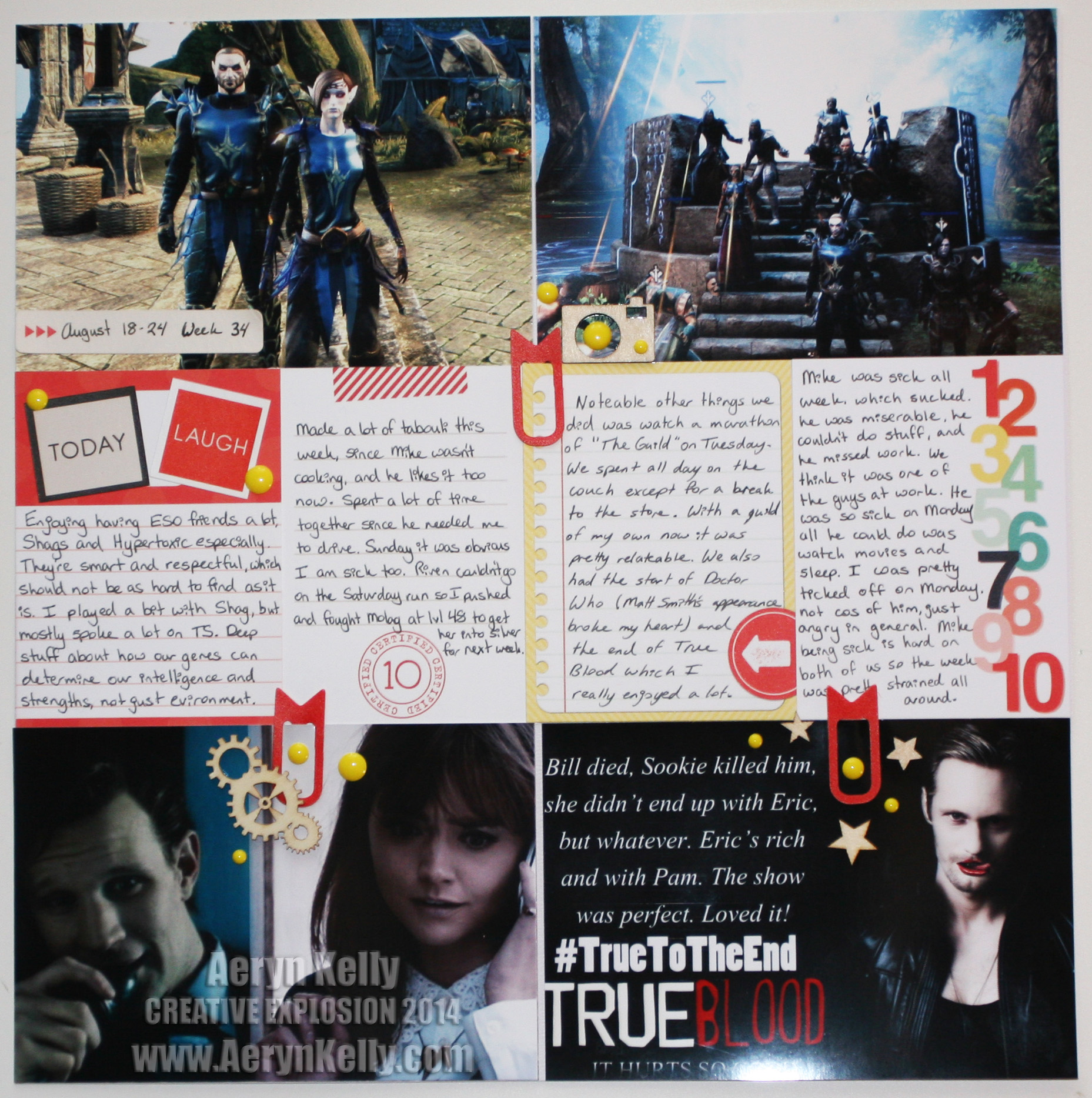 While not much happened in real photos since Mike was sick this week, we still had a pretty productive week in ESO and in TV. True Blood ended, which it was sad to see it go, but we liked how it ended. Doctor Who started too, though neither of us are sure how we feel about the 12th Doctor. It was nice to see Matt Smith again. I loved the scene with him and Clara on the phone, though the photo took me forever to find.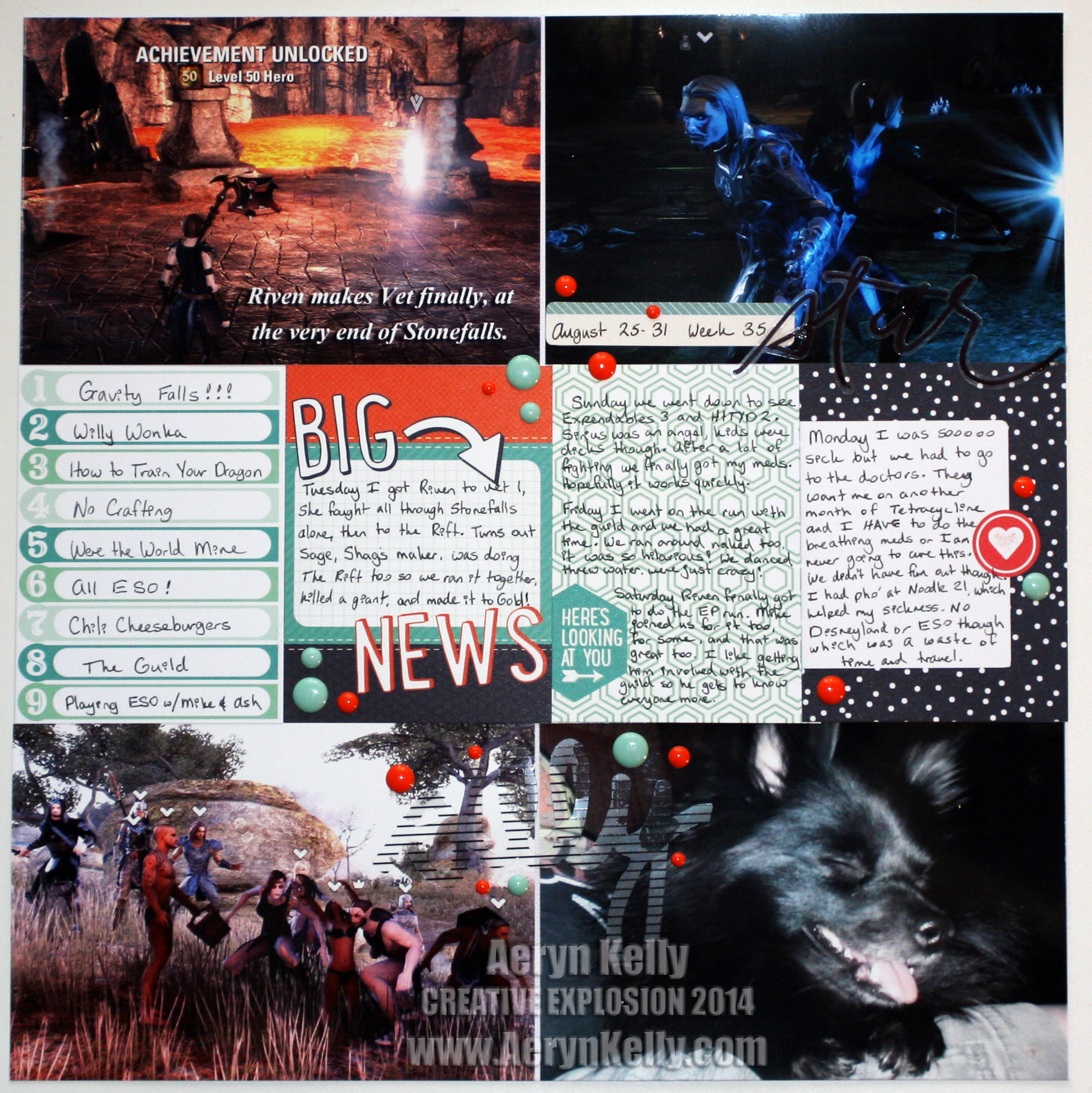 This week it was *me* that was sick. I was able to find some red/blue cards in my Gossamer Blue kits to match the kind of monochrome that the photos came out. Lots of red, which is unusual for me.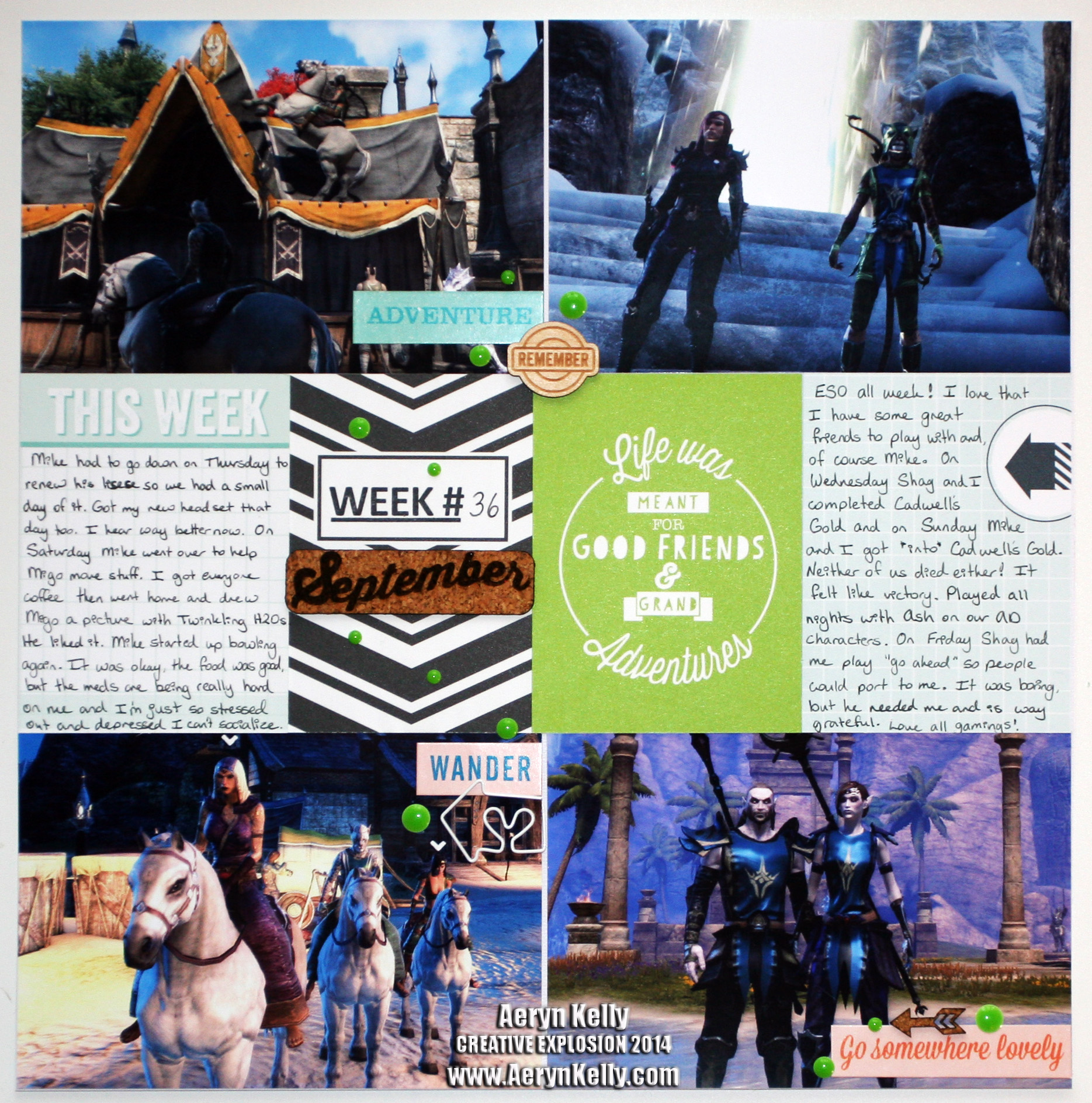 This week we actually did do things in real life, aside from me being sick and stuff, but since the only photo I had was of Mike's birthday I wanted to make a separate layout for it and not included it in my PL. That meant... ALL ESO PHOTOS! Woo! Pretty big events if you're into our game, so I figured I'd include them. I like focusing on this kind of stuff while it happens because, even if we're not *personally* in the photos, I know that looking back on it it'll remind me of this time in our lives. Stuff changes so fast, in game and out, so I just document everything.
I hope you enjoyed these pages, and my use of the Gossamer Blue Life Pages kits, and stay tuned next week for more!