Only this week and next week of 2014 and then it's time to move on to 2015's Project Life. I'm pretty excited actually, since I've started using divided page protectors this year, as well as making my own cards. It's a littler harder to keep up with, but it's exciting for my type of crafting.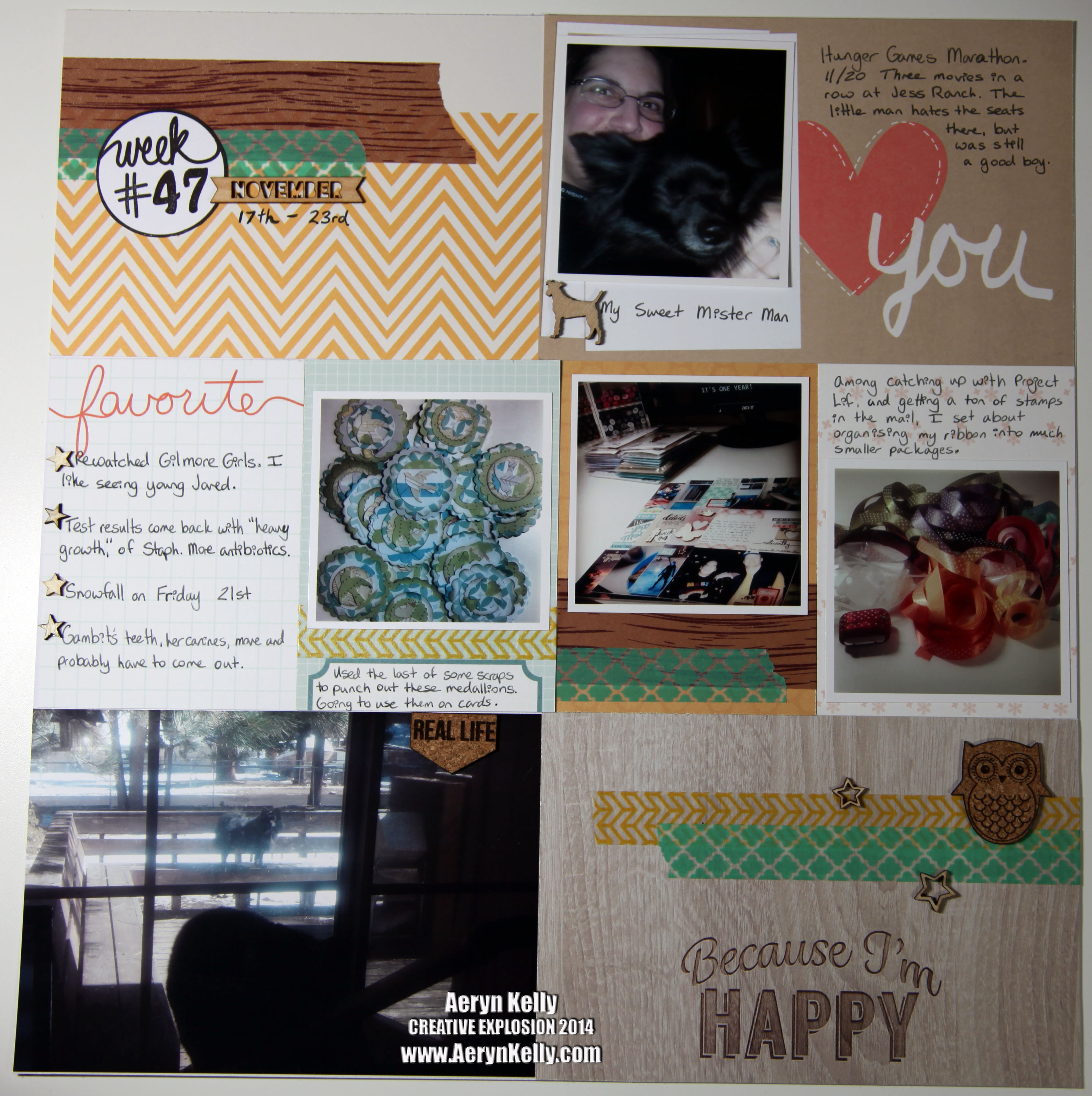 This week I started to use Intagram a lot more again, and I really like the square photos for my PL so that helped. I also started listing little bits of info about the week on a card, a habit that I'm going to be continuing. Mostly crafty stuff this week in the photos, as well as some bad medical news. Pretty tired of that! I stuck with yellow, teal, and woodgrain for the colours and I think it ties everything together nicely. Since it was a slow week I used a filler card.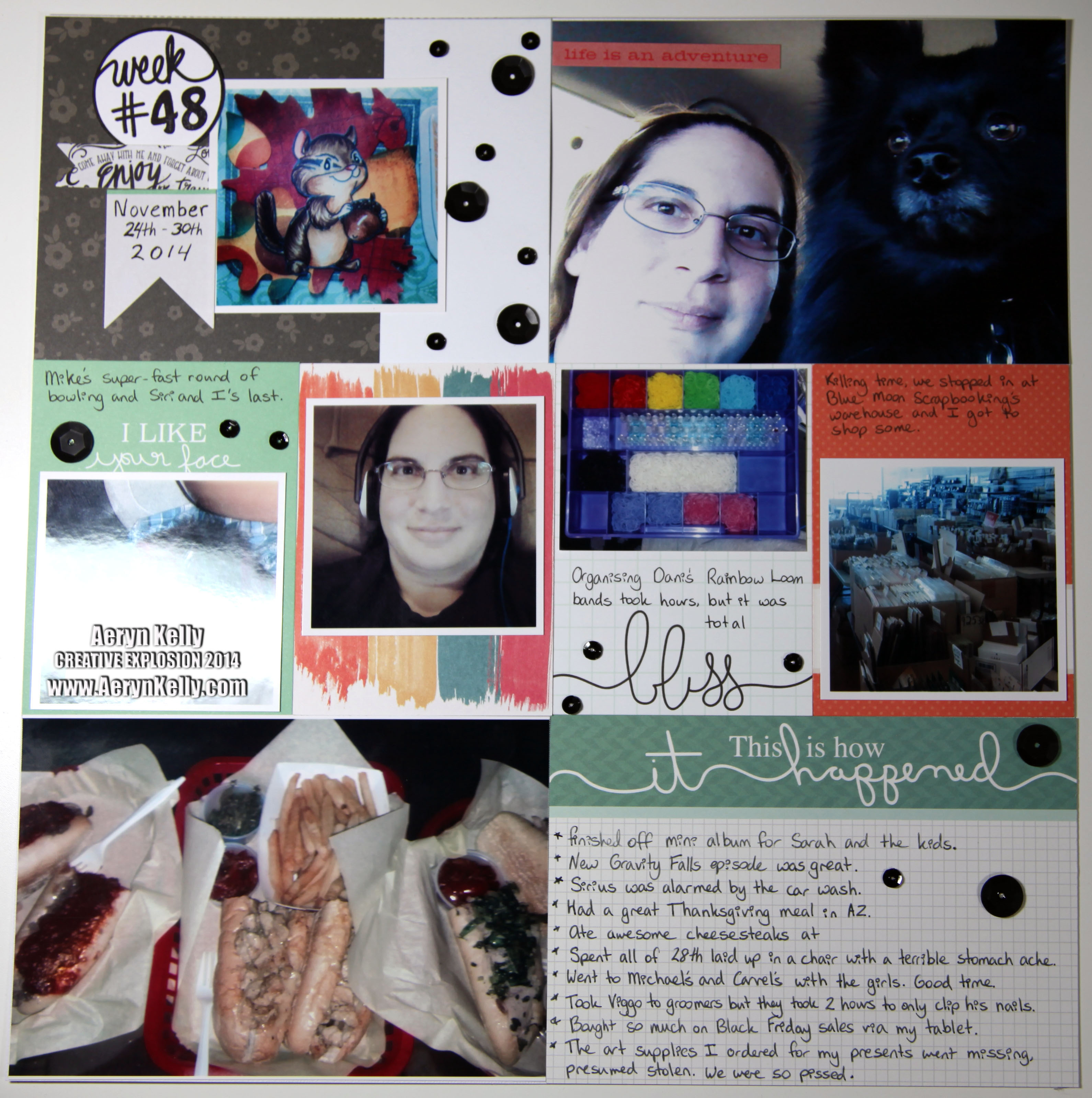 The week of Thanksgiving at my in-laws in AZ without showing anything Thanksgiving. The photo you can't see is of Sirius at the bowling alley. I think my favourite photo is of my niece Dani's new Rainbow Loom box that my SIL got her. She had a HUGE pile of bands in a baggie and I wanted so much to organise them, so badly, so my SIL bought her a box and I sat for a few hours organising those little bands into their boxes. Dani was so grateful because she confessed she never would have done that herself. I also visited Blue Moon Scrapbooking's warehouse and bought a few scrappy things.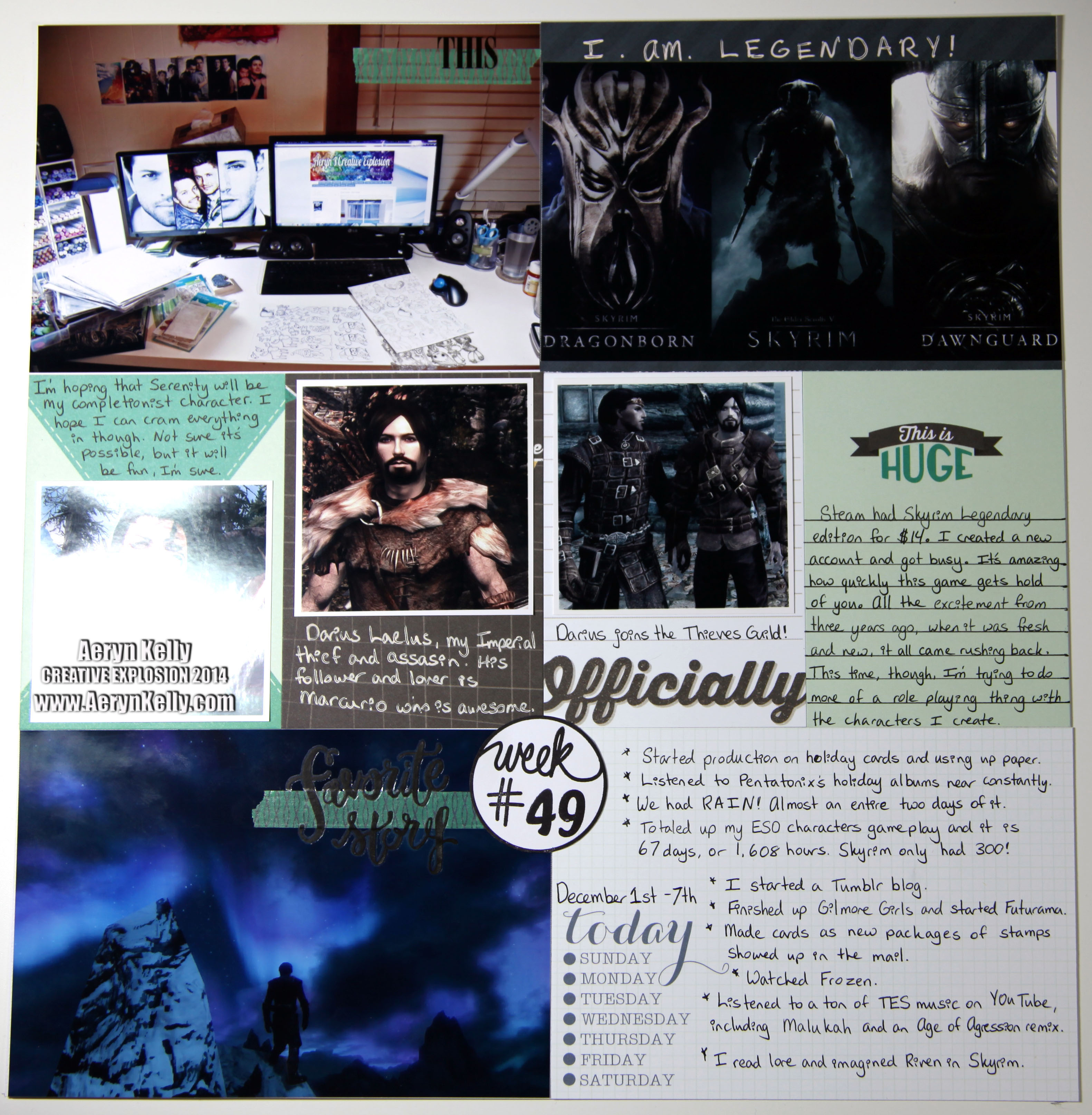 And lastly, Skyrim took over this week. I'd gotten burnt out on Elder Scrolls Online and then Steam had a sale on the Legendary edition of Skyrim for Cyber Monday so I bought it using a "dummy" Steam account (it won't let you buy the same game twice, even if the base game has changed) and played constantly. I also started production on holiday cards for my friends and we had a bit of weather which was nice.
Well, that's it for this week. Next week is the last three pages of 2014, so I hope to see you then!