This is it! 2014 is officially over and 2015 is about to begin next week. Wooo! These last few layouts are some of my favourites because they're so colourful and I like the Instagram photos on my pages. I hope you enjoy them too!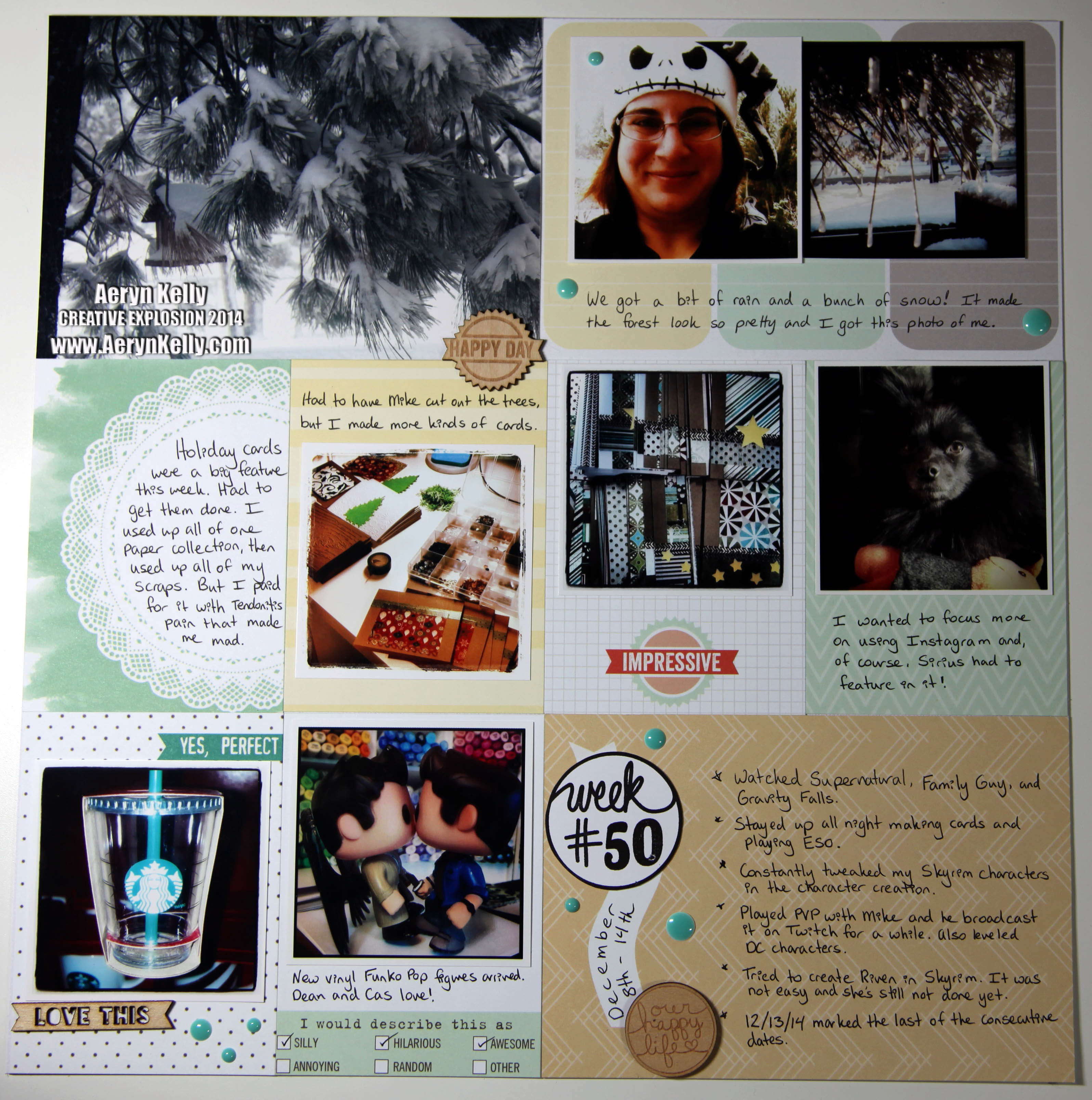 This week holiday celebrations were in full swing, especially since we finally got snow. I made sure to go out and take photos of it, as well as myself, which was fun. I also bought a holiday ornament and worked on cards for most of the week.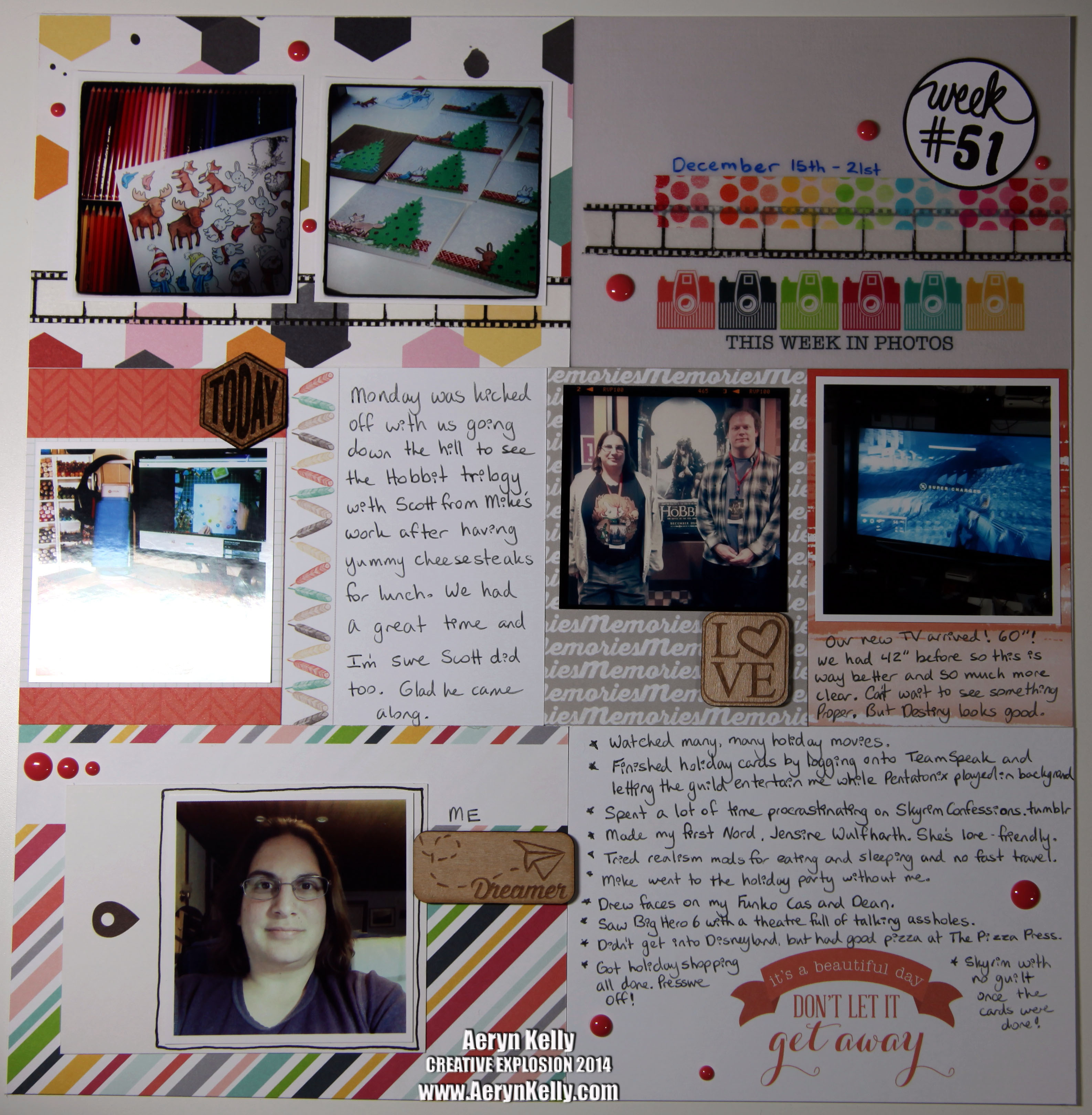 This week I continued with the very last of the holiday cards, we got a brand new (awesome) television, and we marked the last Hobbit movie with an in-theatre marathon of all three movies. I didn't take a ton of photos, but the journalling filled the space nicely.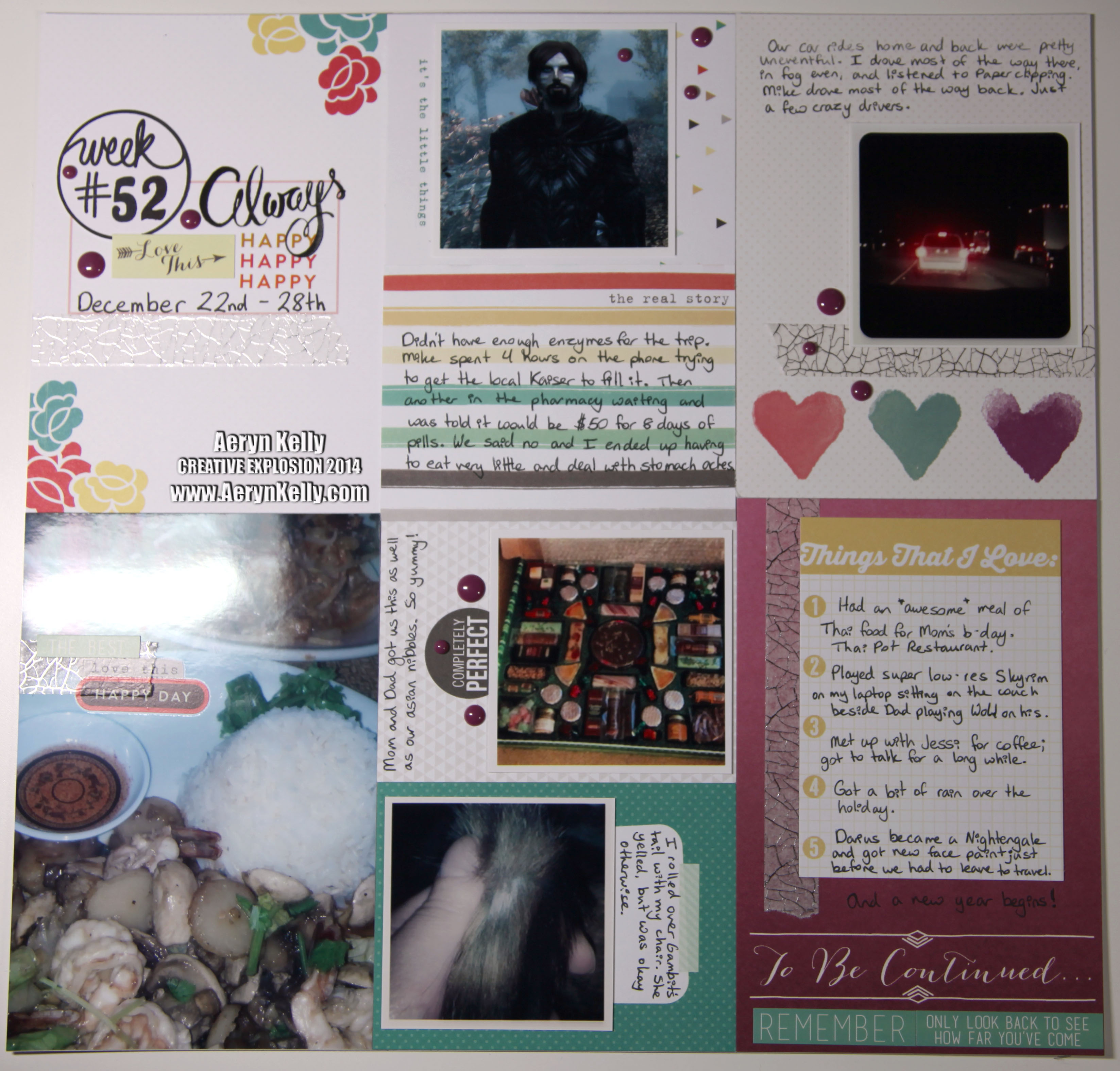 And lastly, photos from our trip to NorCal for the holidays. I kept out the actual holiday photos just so I could make a layout or two, instead including photos from us driving up there and Mom's birthday lunch of Thai food. It's the only time of year we get to have it, which is pretty messed up.
Well, that's it! That's all the layouts of 2014's Project Life. I hope you enjoyed this trip as much as I did. I'm super happy/proud of myself that I was able to finally finish a project this large. I know that Gossamer Blue's kits had a lot to do with that and I'm actually really glad that I got them. Stay tuned next week for 2015's "start up" pages including the title page, intro page, book list, and movie ticket page. Thanks for visiting!